Thoughts on new beginnings
There is probably no way that everything in your life will turn out as you originally planned. Almost always no matter how careful you might plan your life, things happen that will make you change. It's hard to a reason why we might need to struggle. But every single time we've overcome big challenges, we've always emerged stronger and wiser.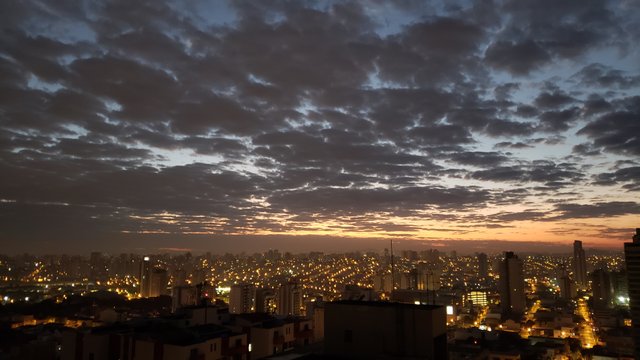 A long time ago I learned also to accept, that no matter what I did, no matter how hard I tried to succeed at something, there was always going to be people who will criticize me. I've considered plenty of times, that having critics, might be an indication of relevance, as difficult as it might seem to deal with all the negativity.
This year also has been full of challenges, and I'm sure not to be the only one who thinks this way. The downtrend of cryptocurrencies is a weight that many participants of Steem have had to endure. Many gave up, many lost faith, but many more are choosing to remain engaged and focused on a future that is sure to come.
When I say this, when I talk about an inevitable future, I'm not really trying to use magic sounding words to achieve a special effect. It's really an observation of our current trend, the way society is moving forward, even the way technology is changing the way we understand value and work.
You might have considered for a second what will become of the more traditional jobs with the coming of automation. You might even have seen already how the change is happening now, and it's not something that will happen in the distant future. One has to ask, What will that mean for the world? What will that mean for the Economies? What will that mean for us as individuals?
It's because of these thoughts that I constantly find myself seeing the move into cryptocurrencies as an obvious and healthy response. A world that does not require assembly jobs, truck drivers, and the economic systems built around them, will require a way to keep everyone engaged and happy. It will have to find a balance between the ideas of hard work and merit, and the ideas of life quality and value.
I even remember reading an article back in December, right before the year was about to turn. It described a future where more than 800 millions jobs would be replaced by machines. And the year it predicted it to be so, was a little over a decade from now. We can choose to ignore it, we can think it's just some reporter trying to write an interesting article. But, is that not what's happening right now?
I took this picture after one of those long nights in the studio. The sun had begun to come up and some of these thoughts were in my head again. I guess it feels like we are watching a dawn, the beginning of something great, something very hard to describe.
Those who are here today, those who are learning about the technologies that are sure to shape our economic system are truly blessed. Even if the difficulties, specially on recent times make it hard to believe it to be so.
Wishing everyone all the best as always..
@chbartist