I guess this post is more directed to those who like me are thinking long term. Given the current state of cryptocurrencies in general, most who got involved in STEEM for the outrageous profits, have fallen off the enthusiasm wagon along the way already. I am very careful to make recommendations to people, specially when it comes to finances, but I'm OK with sharing what I intend to do, and where my mind is at this very moment.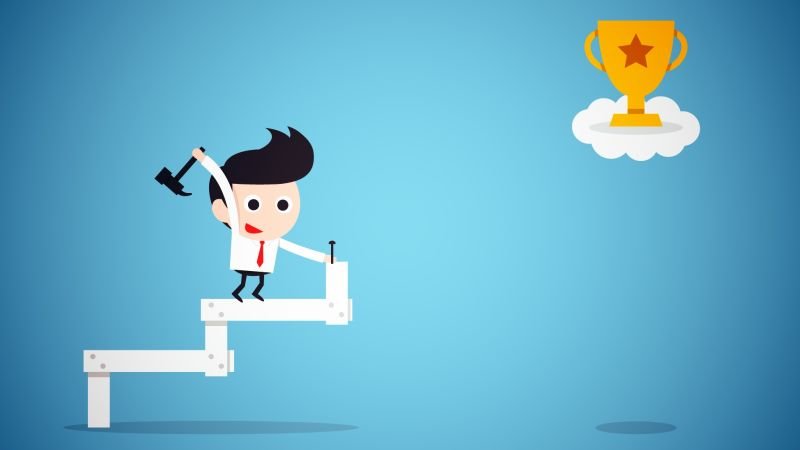 For me it comes down to being honest with ourselves. What do we want? Do we have any goals? Are they worth fighting for? If I can answer these questions then the way forward becomes a little clearer. If though I struggle, then It's no wonder I'm filled with anxiety and uncertainty.
Which brings me to my motivation for writing this blog entry today. I wanted to sincerely ask if everyone who is here on STEEM has set some goals for themselves. If you, the person who is reading this short post today is making some personal commitments. For yourself of course, not for anyone else.
It could be a certain amount of STEEM before the market goes back up, or it could be knowledge you want to acquire. The goal is personal, just like many other things in life and no one can really tell you what you should be focusing on.
Believe me when I say this though, if you are not setting any targets for yourself, you are likely to never achieve much. It's really that simple. If you don't say to yourself, I want to reach this amount of tokens by this date, I want to post once a day for one week, or something of the sort, then you are not in control of what happens in the slightest.
This short post is just that, a short invitation to ask everyone if you are thinking long term, if you are setting some targets for yourself. Because if you are not, today is just as good as day as any to get started.
Stay motivated my friends