Identifying Dishonest People! Part 1 - When You Identify One, Run Away From Them...
Hello Steemians
On this post I wanted to share something with you all that might help you get rid of many obstacles when you are trying to build your business.
I'm going to write some ways that you can identify dishonest people, simply because you must avoid them all costs, every single time you find them in your life.
Those who have been following along with my storytelling know that I've had to major upsets in my life, and it took a lot of effort for me to get back up from them.
Because it's the weekend, I figured this post would be a little more lose in form and maybe at the end I will end up sharing a joke that actually represents what I'm trying to say. You can never win an argument with someone who is dishonest.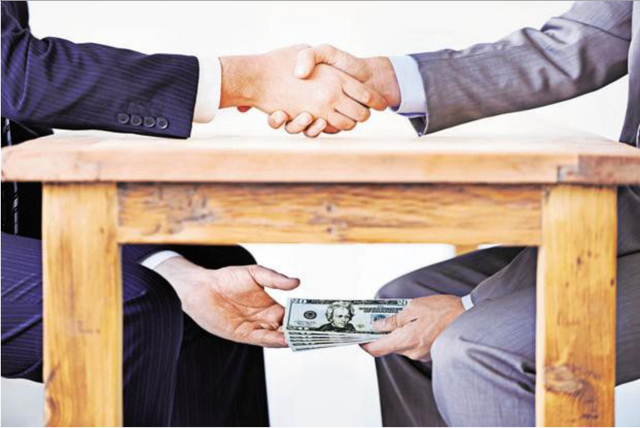 img src
When I was about 25 years old, I had a client in my agency that did a lot of campaigns for the news. I had been working for almost a year at this time. Up until these events he had never ordered something too impressive, so I considered him a medium size client.
One day he asked me for a big project, he was getting ready to do a Real Estate ads and the budget for this particular campaign was about 300 thousand dollars.
I had to ask him: "Where would you be getting this sum of money for this campaign?"
He explained to me that the builder for these new constructions was going to deal with the costs of these campaigns, so I agreed and we got to working.
Im not sure how it works in other places, but here an agencies can emit credit for about 45 days on average, the work can be charged to the agency itself, or directly to client who ordered the work. In this particular case I spoke with the TV networks and explained that all the costs would be taken care of by my client, after all it was a big sum 300 thousand dollars.
When the campaign started airing, my client and I were sitting down, having a meeting and he started to share some personal things with me, some things his father had taught him.
Let me tell you CHB, my father taught me something very important for my life, he used to say to me all the time "My son, you must learn something very crucial for you life, every day there is an idiot and a clever guy on the road, so you know who you need to be? The smart man, so that you can smack the idiot"
When he said that to me and laughed and continued: "So CHB, because I learned that, I will never go wrong"
It was at that moment that a red light went off in my head, and I thought to myself: "Could it be that he thinks that I'm the idiot of these negotiations?"
So of course, I was seeing the way he was talking and his demeanour and I knew then he probably saw everyone around him like an idiot. He had won a lot of trust from me, enough for me to put my guard down and try to take advantage.
After 45 days that the campaign had started a letter arrives to my desk, it's a big network with a big invoice for me.
Immediately I told the emissary I would not be receiving that envelope, and I was very firm with my tone. I told him not to worry, that by the time he was back at the station I would have sorted this out with the finance department.
I knew what had happened, but I call the station to verify and yes, my client had called them and told him the agency was going to pickup all the costs. But I had the documents proving that the contract said otherwise, and this would be enough to fix the problem.
On the very next day my client calls me complaining that what kind of invoice was this, and that the station was collecting from him, for him I was trying to do "a crazy game" with him, but believe, he tried to play victim.
How great is this? The wolf ends up being a sheep.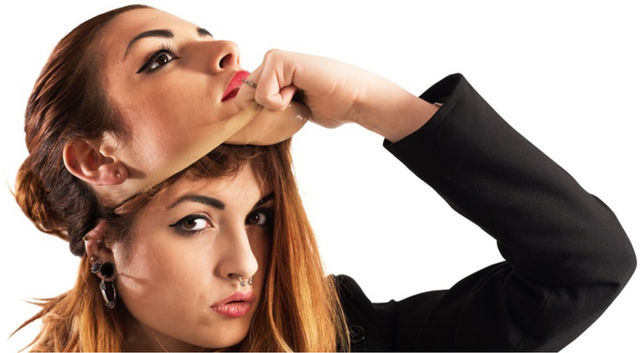 img src
The first thing I told him is to lower his tone with me, that he knew very well what he was trying to do with me. And that I had been cautious and everything we dealt with was documented anyways.
He knew at that moment that being angry was not going to help the situation and quickly switched back to being nice, an act.
I continued: "My friend, I have two things to tell you. First you are a terrible liar, you think I would forget you told me the bill was going to be paid by the builder, and second, you told me yourself that everyday there is an idiot and a smart guy on the road, and that you are always the smart guy taking advantage of the idiot? Well you encountered someone who is honest and does not tolerate these things, if you want go play your games, see how you deal with the builder now… after the phone hung up, I thought that would be the end of it"
Many months later some rumors came to of different people this person had scammed out of money or work.
So this is the message I want to leave you with today.
Pay a lot of attention to the behavior of those who you do business with, their demeanour. For example, I've heard people say things like "money is faceless", and what that person is trying to say is that it doesn't matter if he takes that money from an old man that needs it, or from a baby, so that person to me is telling me that I cannot trust them.
Oh yes, I forgot I was going to tell you guys a joke, I spoke about it at the beginning of this blog, but since it's a really good lesson and long, I will leave it for the next post.
I'm confident that many of you are going to be more alert to this and learn to identify someone who is not honest. If you have some stories to share, leave them in the comments so that others can learn too.
I would be grateful if you understood the importance of resteem these posts to build a community with a positive mindset. This is my greatest goal here and you who accompany me know! This is my greatest truth and I do with my heart. Many of these information that are useful to you may be important to other people who need information for your personal growth and that is the most important thing to achieve any goal in your life and remember: Give a upvote between you who take the time to comment and discuss constructively. This has happened here and I am very glad to see you helping each other.
Much Regards