Always Think Positive - Always Wake Up Keeping it in Your Mind...
When it comes to emotional states I'm sure most of us have heard the phrase "Perception is truth". It basically means that for all purposes, if we think that something is not right, if we are unhappy, what other people think of our situation is almost irrelevant. Many friends or even family members try to cheer us up, try to make us try again, but we are stuck in the mud for some reason.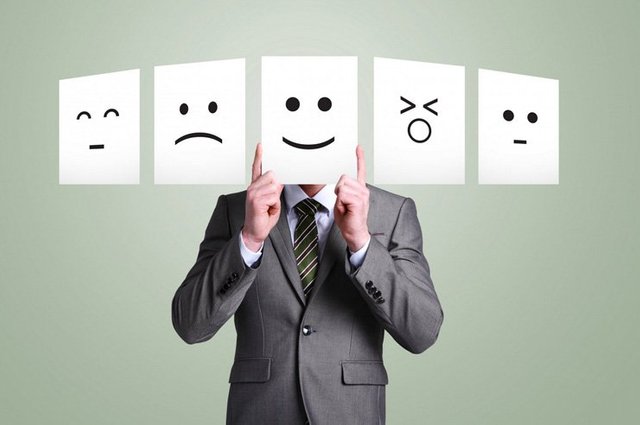 img src
The idea is a little hard to explain but at the same time very common. Our inability to feel hope, to feel a sense of purpose in our day to day, takes away from us the main reason for even trying. I will tell you, that sounds depressing just putting it into words, but is nonetheless very much the truth for many of us, at least at different stages in our lives.
It's because we have these tendencies, because it's really easy for us to fall into cynical thoughts, that is important that we learn to fight back. When I say fight back, I'm talking of course of the conflict that is happening inside our minds and not a discussion with anyone we could possibly be blaming for our current situation.
If I attempt to go back to the idea of perception is truth, the message I'm trying to convey becomes a lot more clear. If you are convinced that there is nothing that you can say or do to change your emotional state, to be happy, then in fact you are correct, and there lies the problem, the whole problem.
This is precisely why I try to convey positive messages every chance I get, because the world seems to be full of the opposite. We turn on the TV, there it is some tragedy, we are driving somewhere, turn on the radio, yet another tragedy, we even call a friend and sometimes what they have to tell you is tragic too. We seem to be so attracted to negativity is not a surprise we struggle to balance ourselves emotionally.
The question I ask myself every morning is this: Who do I want to be? Do I want to be someone who is positive today, who thinks there are good reasons to live? Or, Do I want to give into the negativity of the world, because I know that message is around every single corner?
And that my friends, that is the good news. We get to make that choice, we get to select between being a happier person filled with good intentions or a bitter person who is just floating through life because he just happened to be born.
That is why I write like this, that Is why I speak like this, because I refuse to add one more drop of poison to the water. There are plenty of those out there already.
Stay positive my friends
Follow - @chbartist