Day 1474 | Morning Work Out & Run + Evening Yoga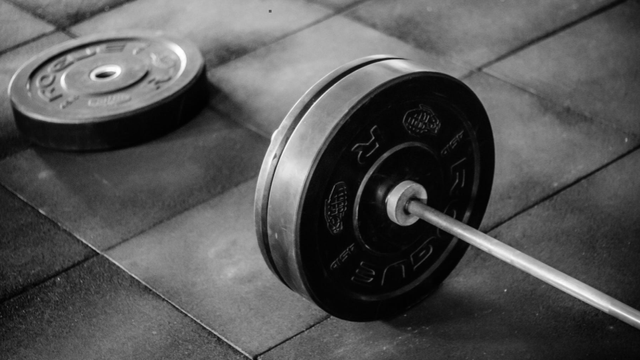 ---
I started a challenge of taking 100 days off to mainly focus on my health and overall personal development and used this account as a personal blog to keep track of all my activity. I enjoyed it and continued afterward trying to build better habits and find a good balance between health, fitness, work, and my personal life...
---
Thursday was a pretty good one as I started my day with a work out doing different kind of reps followed by a 15 Minute run. I managed to be quite productive afterward followed up by a short nap eating some sweet potato & beet root a couple hours before joining a hot yoga session. I'm aslo starting to hit my bed a bit earlier
The plan is to increase my morning workouts always to the point where I just slightly feel it the day after. Yesterday I did these basic push / Pull / Squat exercises. I also managed to drink 4.5 Liter of water during the day.
2x10 Push Ups
2x8 Bench Press
2x3 pull Ups
1x70 Sec Plank
2x50 Sec Side Plank
3x10 Squats
1x20 Knee-Ups
---
I'm on course for my May Hot Yoga Challenge and have another session to join on Friday.
May 5x5 Hot Yoga Challenge
| Week | Mon | Tue | Wed | Thu | Fri | Sat | Sun |
| --- | --- | --- | --- | --- | --- | --- | --- |
| 1 | - | - | v | v | x | x | x |
| 2 | x | - | x | x | x | x | - |
| 3 | x | - | x | x | x | x | - |
| 4 | x | - | x | x | x | x | - |
| 5 | x | - | x | x | x | x | - |
---
| Day | Bed Time | Awake | Weight | Day Score |
| --- | --- | --- | --- | --- |
| 01 May | 00:00 | 08:00 | 71.0 kg | 6 |
| 02 May | 00:00 | 07:50 | 70.8 kg | 7 |
| 03 May | 00:00 | 08:40 | 71.1 kg | 7 |
| 04 May | 00:00 | 08:30 | 70.1 kg | 7 |
| 05 May | 23:45 | 07:50 | 69.8 kg | 7 |
---