Calm and warm evening. We sit at the edge of the hill below which there are flights. And from time to time there there goes train.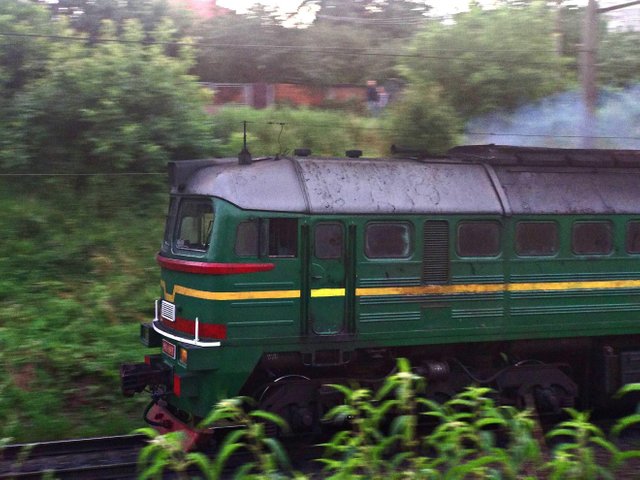 In this message I follow the moving train. There is a photo as the train only exits and the photo is already as it is from behind.
The process of tracking the train is quite interesting.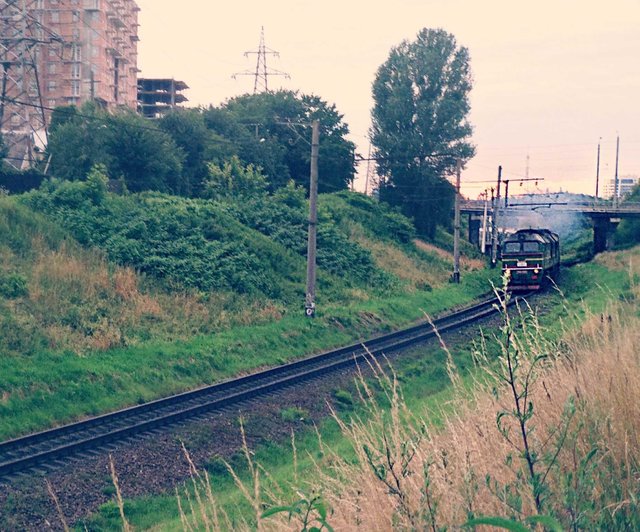 How are we learn that the train is going?
1)Most often - by whistle.
2)Still by - the rumble and knock.
3)And more - by traffic light.
And in fact - by all these factors, we will learn.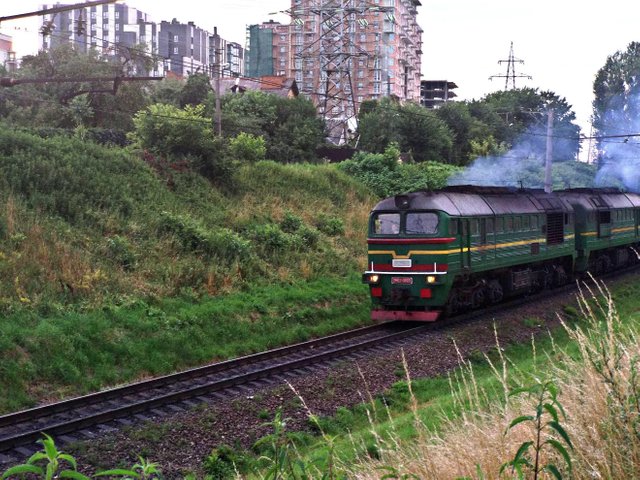 When the train leaves, it pushes out very strongly and therefore runs very fast. The Hyundai is the most up-to-date, fastest and most smooth and quiet train in Ukraine.
Do you know who this process is most interested in? And in general, who is interested in the train -
small children under four years.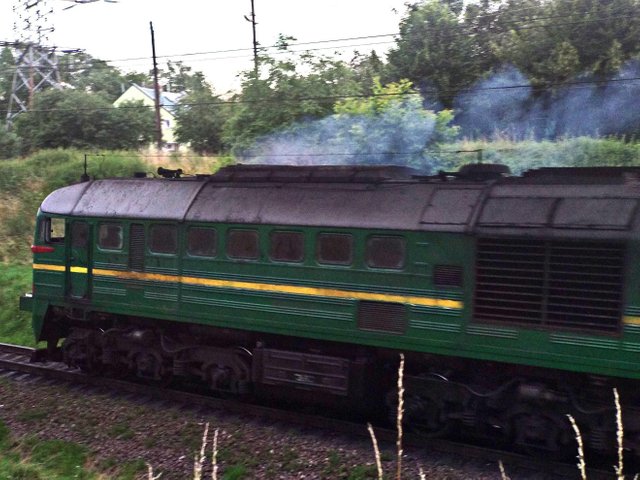 How fun it is to look at the crowd of children running to the sound of the train to watch it and waving of hand.Hahahah!!!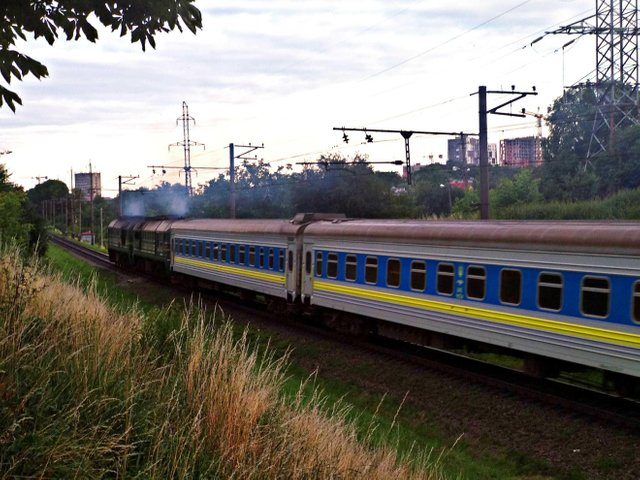 I hope, that for today for you my post was informative and interesting and raised your mood.