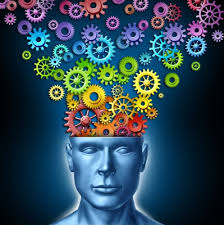 It is said that everyone has creative mind but the main issue is how to implement it in creative ideas, thoughts and creative writing that can make the society and himself/herself better human being. If someone use the creative ideas towards good things it is good but if someone is using it in negative way then it is destructive. Every morning I go to the bathroom and have many thoughts, among them there many creative things that I can do, after shower I used to miss them.
As a children we used to paint the wall of our house and expect our parents to admire it. So now what is wrong with us, why we cannot do some creative things. One thing that I want to blame is the daily routine, if you have any creative idea and you want to implement it but due to the job and in the hustle bustle of daily life that idea goes off your mind. We are too busy to be creative as we are rushing after our bread and butter.
According to me creativity comes from discipline and practice. We should open ourselves to the creative ideas within us. The ideas remain in our mind and this is an important process to let them come out. We need to listen to people about their experiences, their ideas and how they took them forward. It is also a good idea to hear an inspirational guru or leader and adopt their good ideas and experiences to our own circumstances. We should avoid the negative persons those always discourage us. When we have good source of information, ideas and process, we should think away from the practiced way of work and solutions. We should always ask ourselves to solve a problem out of the way as we have been taught or we do in usual way. This will make active your brain to solve a problem in a unique or novel way. We should share our ideas with other and ask for their suggestions as everyone has different approach to solve a problem or to initiate a new process. One of the most important factor of inviting creative ideas is to relax and peace. When we are relaxed and in peace the mind can generate new idea as you were not in hurry to finish any particular task in that state of mind. We should always note down our ideas as it is not possible for mind to recall all the things that we have thought during the day.
So, I have mentioned a little on the topic from which one can get this talent, but the reality is that you're the key of your creativity. These are only ways to bring out your ideas out of your mind.
Image Source : Google
https://www.google.co.in/search?q=creative+minds&rlz=1C1SQJL_enIN771IN771&source=lnms&tbm=isch&sa=X&ved=0ahUKEwjepujTgK3aAhUMMI8KHVfrBrwQ_AUICigB&biw=1366&bih=662#imgrc=_