Escaping The Base.
I need to get out there...
Let me start by sharing my situation, my name is Brandon, I am 26 and originally from Kentucky, I have been in Massachusetts for 7 years. I currently separated from my wife and child. over seven years I've been on a military base mostly spending my time as a stay at home dad, over the years I've lost and given too much to this lifestyle, this place doesn't currently have any jobs available.
Currently, I'm staying with some friends, they have given me and my dog a room to stay in and food in my stomach, They have been the best and done a lot for me, I can't thank them enough.
I'm also trying to join the navy, but I have a past with ADD medications so now I have to get a waiver that can take up to 3 to 6 months to get cleared.
over the years this base became my prison slowly injecting poison into what was left of my spirit. My friends only two months left till they will be moving back to there home state, my time is running out and the fear of homelessness is starting to set in.
This is quite a daunting task.
because this base wants to take the last laugh.
with the help of my wife, I had gotten a 98 VT750c.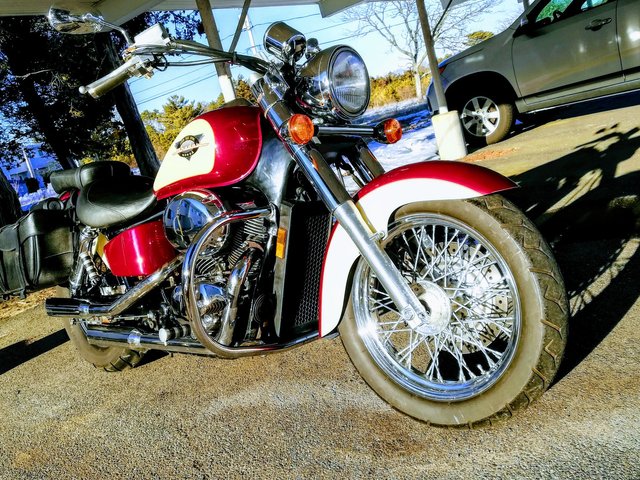 Currently, this is my symbol of freedom, my ride... my way out of this base. My way to a job, to make money ... to freedom from this place.
as a sick joke, the only way on and OFF is a Base Pass, ill need one and to make this tragic comedy even more hilarious to ride a motorcycle on base is to take a class that is in June (won't need it then) (possible loophole states that it is for Active Duty members)
so with hopes that I can get off this base to get the job to get the cash so I can survive long enough live on till I can get to the navy.
any advice ....?
all I want to do is fix this mess.
---
Sponsored ( Powered by dclick )