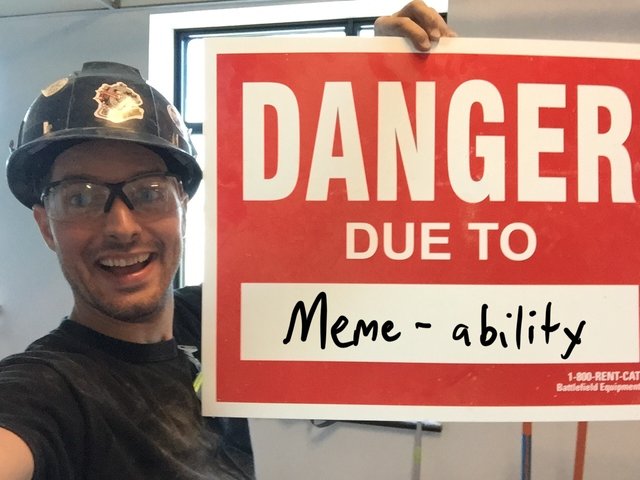 I know the internet is a brutal place, so I leave this photo knowing it is dangerously rewritable. With that out of the way I present you a post that may save your life.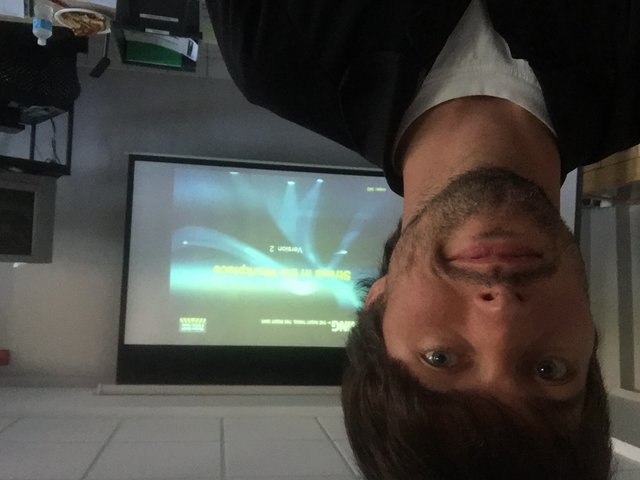 Some of you may not know I am also a teacher. Obviously not a teacher of steemit picture turning, I have no idea why this photo is upside down or how to rectify the situation. But this is besides the point. I instruct health and safety courses, and I present to you this evening, or preceding day perhaps, some lessons I have learned, and paid forward.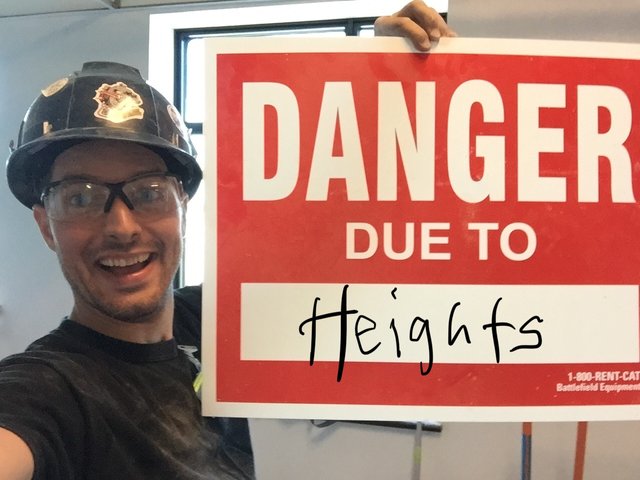 Falls can kill you. You're not really designed for them. Some people are afraid of heights, but I think a better approach is to respect them, because they can fuck you up. Wearing a harness is a great way to protect yourself in case of an accident, but the farther your dick straps are from your beans and frank, the harder they are going to crush through them in a fall. If your dick can fit under the strap, you're going to have a bad time. Another good note is if your ducking around the corner to check your phone, make sure that corner isn't an open elevator shaft. True story.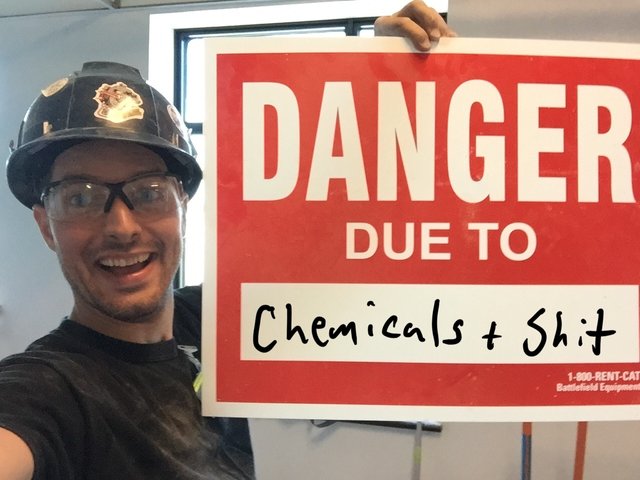 There are some pretty awesome chemicals in this world. Take H2S, common sewer gas. It turns water into sulphuric acid. First it burns off your sense of smell, by the time its to late it has melted your lungs and blinded you. How about linseed oil? Spread thin over wood a lovely finish. Wadded on a rag, self igniting home wrecker. Some acne creams are damn near high explosives, but so is airborne granulated sugar at high densities. You heard that right. Sugar.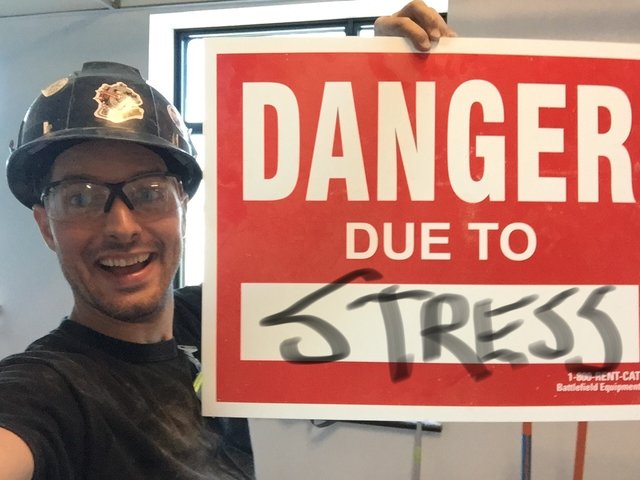 Work is had enough without dealing with assholes all day. An even if you have no choice, you need respite,preferably one that won't fuck you up worse than being beaten to a pulp by deadlines and the weather. Some hit the bottle hard when a good friend to shoot the shit with would serve them so much better. Some times having a peaceful place to sit in silence can do wonders for your mind, and body. Stress can rot you from the inside. You're only one person, don't wear yourself thin stressing over things which in the grand scheme are inconsequential. The world won't end if you take a few days off.