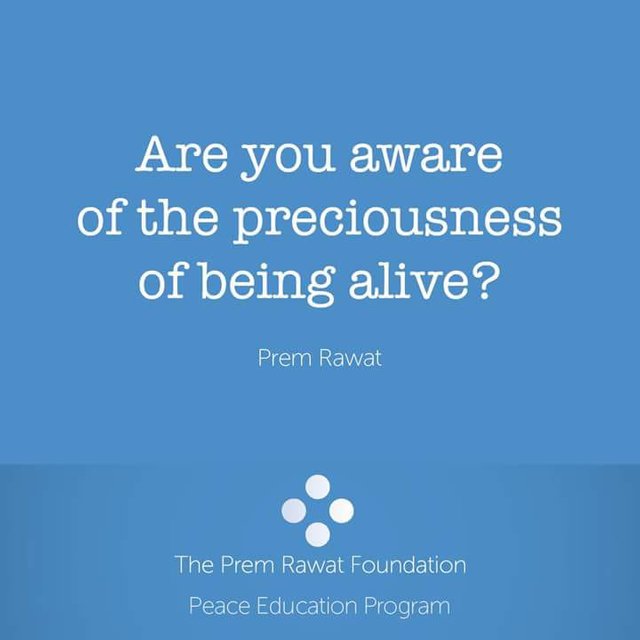 If we have ever desired peace,
there is an infinite mine of peace within every single one of us.
If we have ever desired unconditional love,
within every single human being there is an infinite supply.
If you have ever desired joy in your life,
within you is immeasurable joy—deeper than the ocean.
There is immeasurable joy within every human being.
-Prem Rawat