You Are Either A Gift To Be Delivered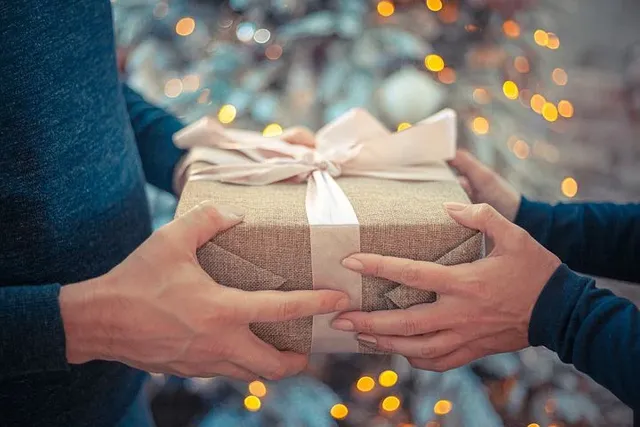 IMAGE CREDIT
Hey guys! In this post I will be talking about a subject that you would wish I talked about long before now.
The number one problem of our world is that we really don't have people who are willing to give first. I meet people on daily basis educating them about steemit both at the school and off the school. And each time I interact with these guys, one message I find hard to communicate is to make a minnow understand that steemit is first a voluntary service before it becomes a rewarded one. That's one bitter truth a minnow hates to hear based on my personal experience with working with minnows.
We are never willing or ready to give first and for those who would really love to give this one question becomes a barrier and that's the question of;
what can I give?
You are the gift!
the quality of every gift lies in the intensity of the process through which it was created...
You have to treat your blog as a product and you are a sales person but before anything else, you've got to do some serious promotion first. Through that, you get to create trust and make people begin to trust in the worth of your works.
A parcel bomb comes in form of a package but it's mainly for destruction. We should work on ourselves to be bring smiles to the faces of people we come in contact with not a destructive means.
You are a gift and you have to serve yourself to us.
Few months ago, I made a post advising minnows to make their blogs synonymous to who they are. Steemit is article based and a social balance is made on apps like discord. Activity on discord depends on personality above every other thing while on steemit, activities depend on value added. No wonder why each time you make yourself known on discord, someone would ask for your blog. That's because, it doesn't matter who you claim to be on discord, your blog communicates who you are better.
This is why you have to be committed to treating your blog as an integral part of who you are. And the more you work on yourself, the more the impact will be on your blog. Few days ago I said this in a blog post;
feed your mind and grow your blog...
That's what you need to do. We are in an ecosystem where value created is proportional to value obtained. Fortunately, most times rewards are even of a greater proportions. You may belong to the school that says reputation is just a number. Well maybe that's true but not true about reputation built on the principles of reciprocating value for value.
Keep working on yourself. That's the greatest form of preparation you can make against a tide changing opportunity. Keep working your blog as someone who expects to have his or her product of the trending page. A friend once said this to me about steemit;
... and always expect that people are watching you from the start...
Thank you very much guys for reading. It's been a great pleasure. I hope you make some unwavering commitment as response to the content of this article and build the best version of your blog.
know this and always remember that your blog today isn't all that there is to obtain...