THE COLOR FACTORY-------A UNIQUE MUSEUM FILLED WITH COLORS AND BALLOONS
Visiting a museum is always wonderful and informative.There are countless museums around the world, which have a very glamorous atmosphere to attract people.San Francisco, one of the most vibrant city of the U.S., has introduced a unique and wonderful museum ,full of colors.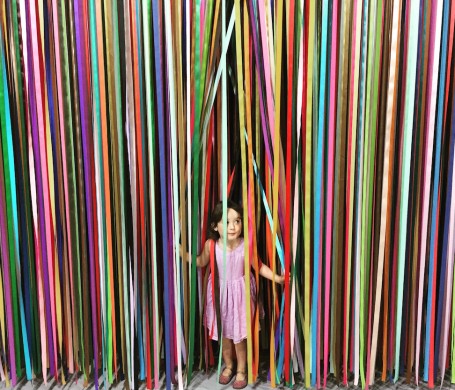 The Color Factory, a 12,000 square foot, sprawling pop-up color experience, in the city's union square neighbourhood, is no doubt, a very unique and interesting activity for the visitors.
This colorful exhibition is the brainchild of Oh Happy Day, artist Leah Rosenberg and designer Erin Jang.According to Jordan Ferney,the founder of Oh Happy Day,she dedicated months to find a perfect location for this colorful experience and to bring her rainbow dream into fruition.
"I am so excited to share color factory with the world, who encourages visitors of all ages." says Ferney
The Color factory opened on August 1 and will run till 31 August, opens daily except Wednesday, but a bad news is this that all the tickets have already been sold but those who are unable to get tickets are very upset.
Let's have a look, what's so special about the museum.........
after getting the museum ticket, first of all ,you come in contact with the colorful stairs like rainbow, which just fills your heart and mind with a kind of some special happiness.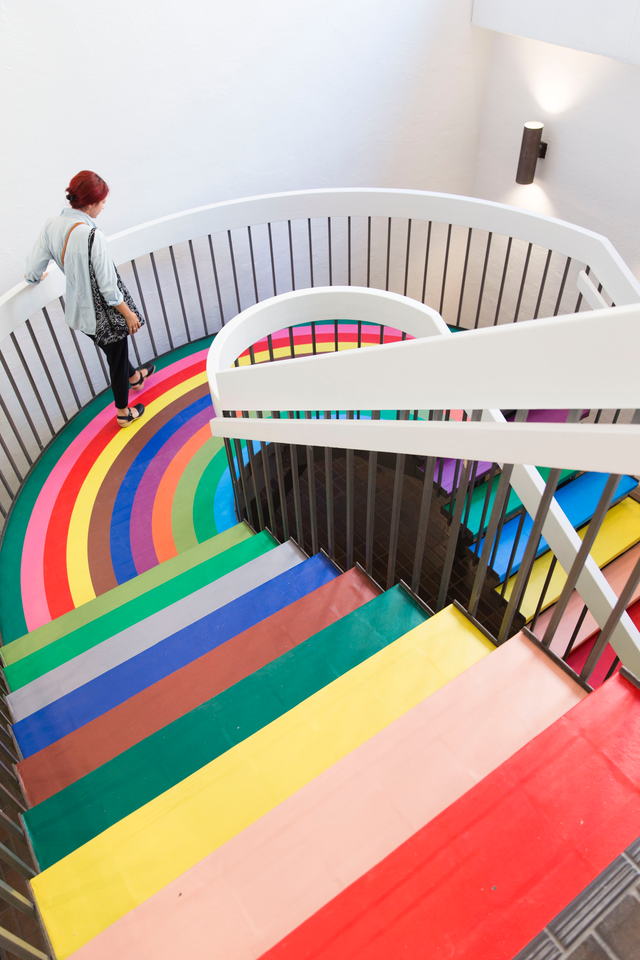 After registration, you are given a polka dot shaped card, which assures your visit to all parts of the museum.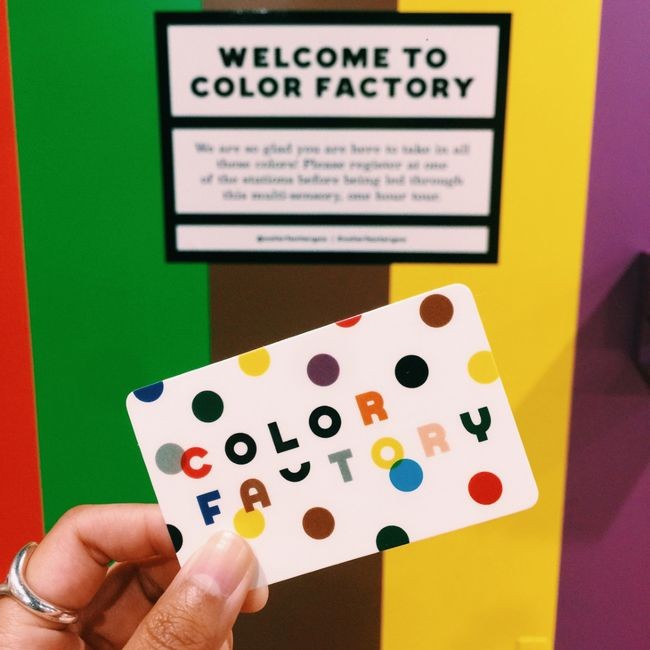 As much as you enter inside, you'll feel a sweet fragrance like different chocolates and sweets.
There are Macrons (sweet biscuits) on a colorful slide for the biscuit-lovers and the hungry ones.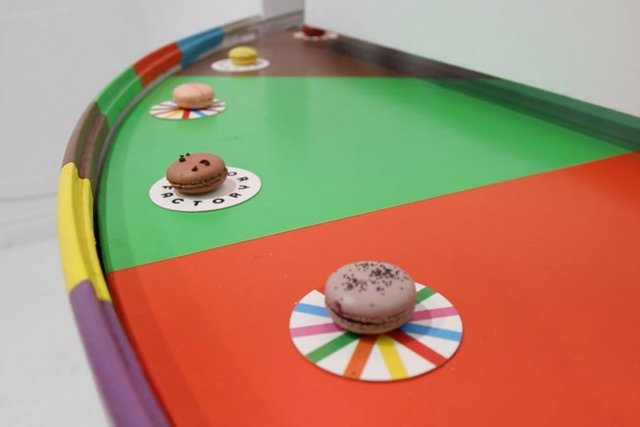 The museum has a room with a game of colorful lights.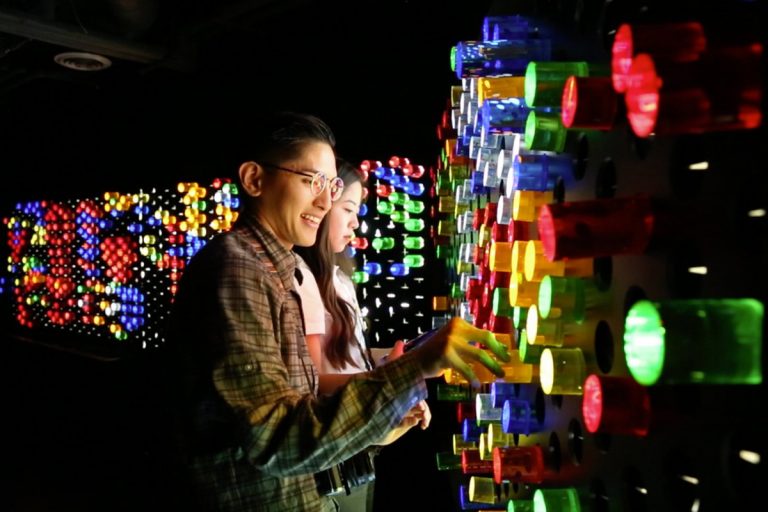 Another room is filled with lots of blue balloons.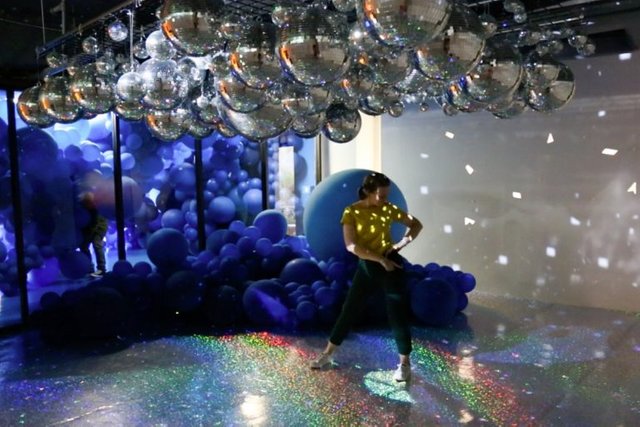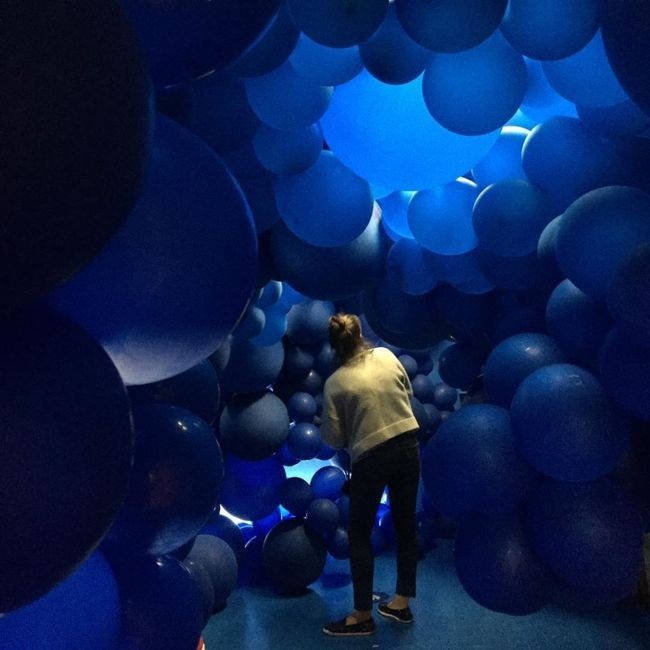 A room with the name of Green Room, is also a great innovation,where, there are large green markers, by which you can ke different green paintings on the wall.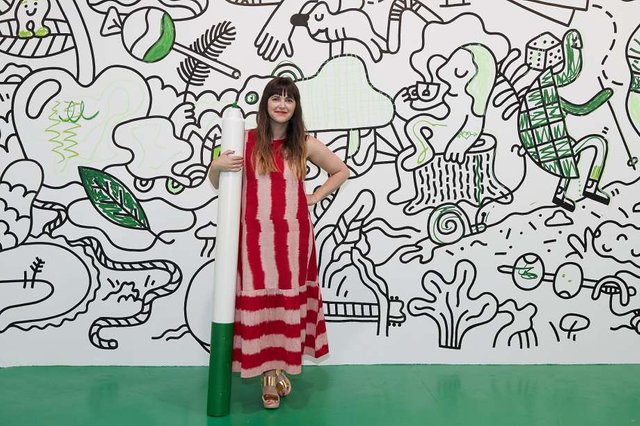 Another room is nicely decorated with colorful ribbons, in which your heart would definitely want to play with them like a child.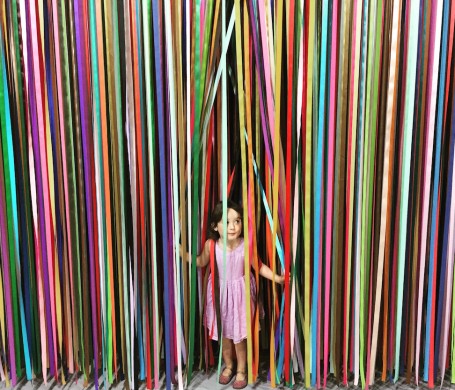 A very interesting room, where, it rains with small pieces of colorful papers from its roof.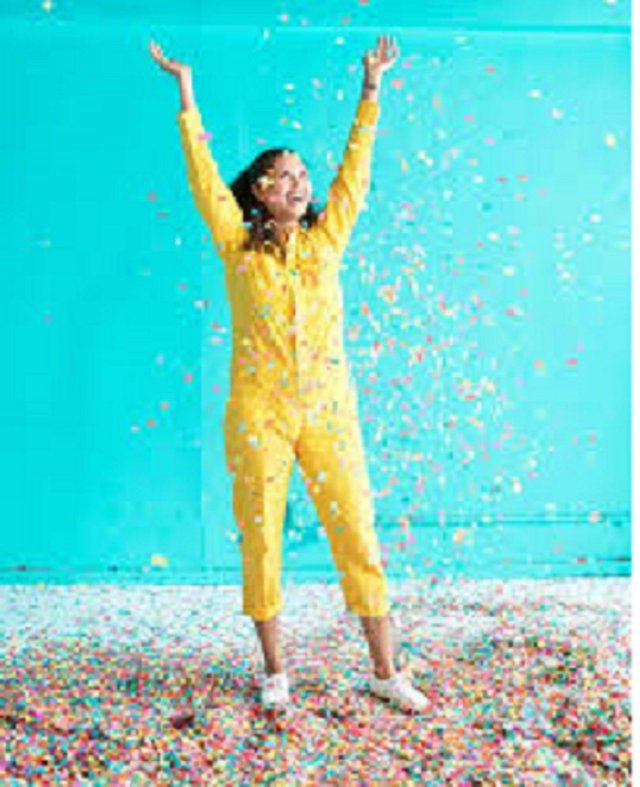 and finally the best part of the museum, perhaps, the most delightful, real world fun, will go down in the massive ball pit filled with 207,000 yellow balloons, where grown adults can channel the kiddie birthday parties of their youth. For sure, it'll be a great fun to swim among these yellow balloons.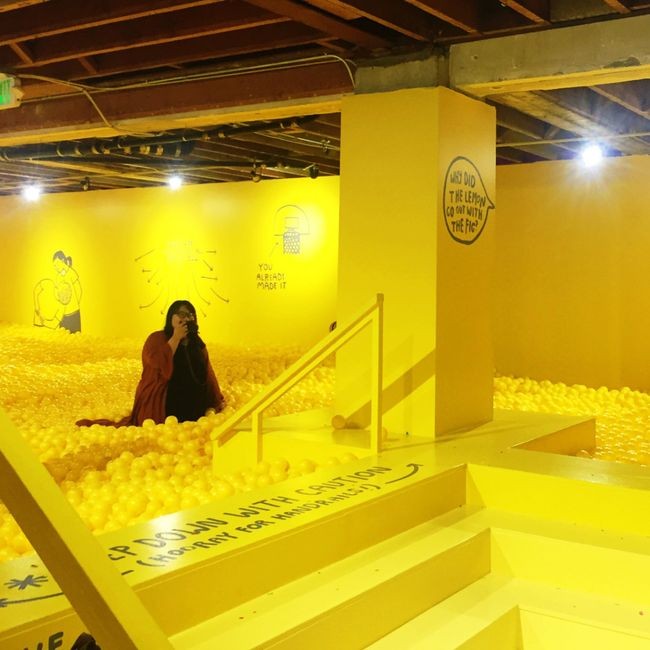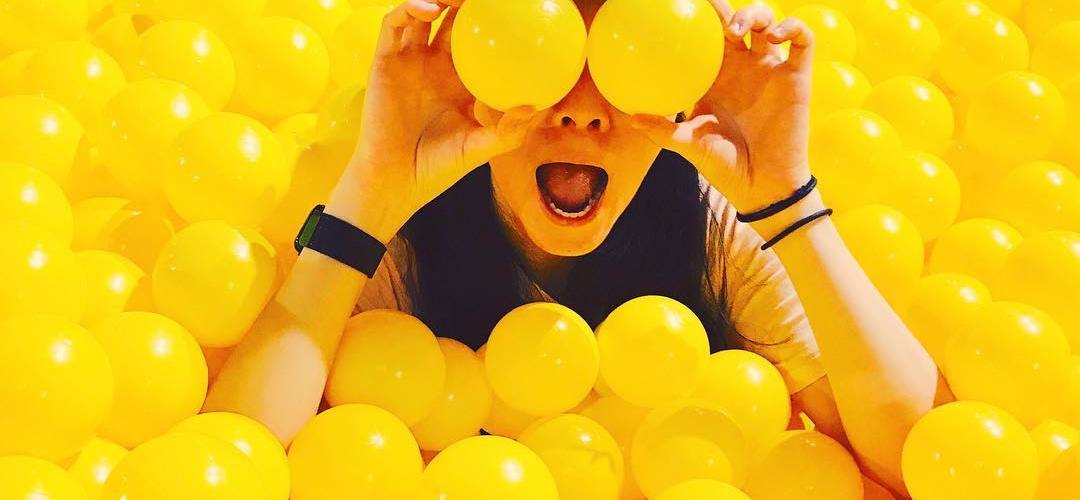 Here, you can enjoy yellow flavored Ice-creams, like mango and vanilla.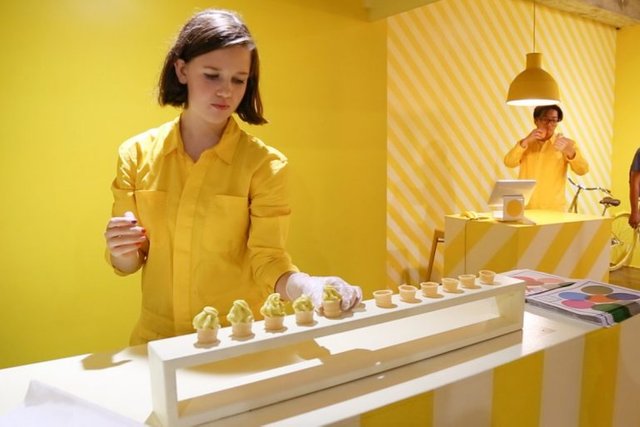 And when you get tired of this unique museum, a beautiful room, made of colored glasses, for your rest is there also.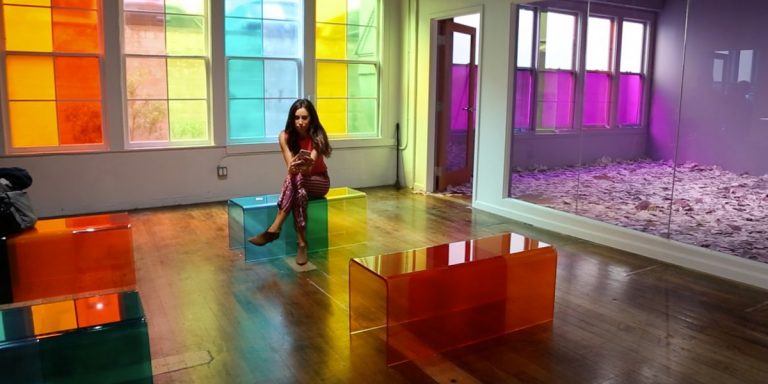 Enjoy this woderful,colorful and joyful factory!!!!!!!
and Steemins will tell me in the comments, how did they feel after enjoying this color factory in this post