Her mother refused to take her son from the nurse after the birth of her mother because she was born with the Birla Tatra Emilya Syndrome, which resulted in her full well-developed hands without her hands!
All of them, there are only three hands and two legs. Did you understand the third hand? The biggest hand, excuse.
He sniffed like a snail. I mean, head on the floor. Then fold the body and move forward. Next, he started using special wheel chairs.
Without legs, Allah Pak gave two fingers out of his body. He can type 57 wings in minutes with two fingers.
He has graduated with these two fingers twice. On financial planning and accounting. We can not think of graduation twice, even though many people are born twice.
He is a Motivational Speaker. After 53 times, he got the opportunity to make the first lecture. Seeing his rise on the stage of the lecture, 990 people went out of 1000 listeners. Only 10 people left the day.
But he was inspired by only three million people.
He got married. His wife was asked, "What if your son does not even have a hand on his hand?" He replied, "I'll make him another physicist Nick."
His name is Guinness Book of World Records, because he got 1800 people chest in an hour.
How helpless we are :( Fear, laziness, excuses us dead. Birth has been once, die only once, like a ghost, you will not die repeatedly.
Collected and refurbished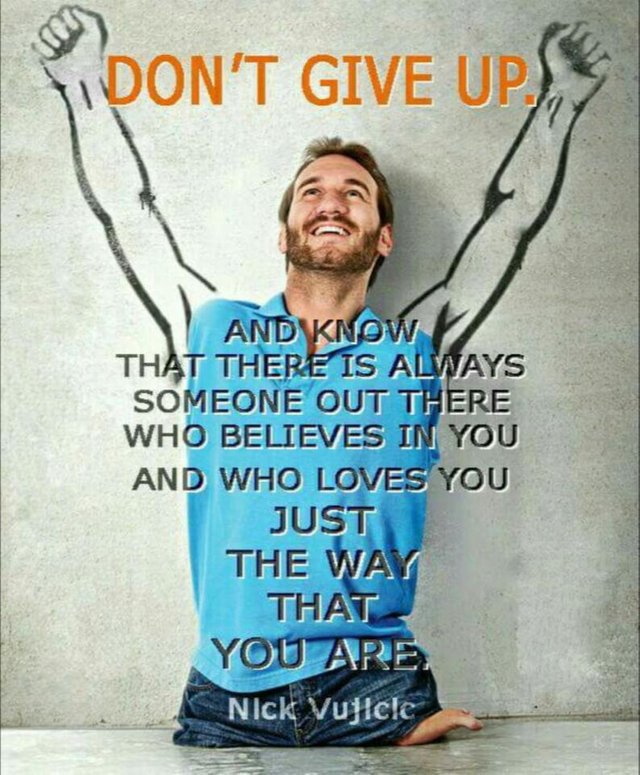 Image source