BIG things happen because little things were done. From little events, suddenly dynamic situations occur.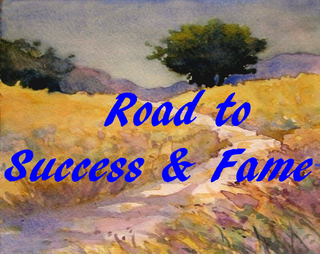 Requests:
Some people, who frequent this site, wanted to know how to become successful, and support their family, under these serious dramatic times we live in.  
So I'm running a blog series on it. Somewhere in all I say, there may be something that will spark off an idea that you could use. 
My last blog told of how: What you do locally can cause you to become famous through a TV show appearance. But it takes years locally to achieve that. So I'm going to discuss the grassroots of that success. 
Success doesn't just fall into our laps from the open blue sky above! 
Everything we do has consequences!
If we do nothing, nothing happens. 
If we do bad or negative things, that's what we get in return. 
If we work, doing and creating something, anything, even if it's a small thing, it lays the foundation for greater things to build upon. 
Examples: 
You may not believe this, but try it: Pull your face into a smile. What happens? You and others feel happy instantly, in spite of what's happening around you. Wear a frown and the opposite happens! So it's you choice how to live your life. 
Plant some seeds in the ground and water it. After a while it grows. If you continue to water and tend it, you get to enjoy the harvest, whether its vegetables, a fruit tree or beautiful flowers. 
Start on the right foot:
We are what we think. If you have a thought, you tend to act on it. From small inspired thoughts and ideas, greater things can happen. 
Here is a true story:
Our youngest daughter while attending junior school saw an opportunity and did something about it. She took her small pocket money and bought two or three sweets. Couldn't remember how many now. 
Instead of eating them herself, she sold them at school, at a slightly higher price. After that, she took the money she got and bought more sweets and sold those too. She repeated that, until the school authorities told her to stop. Because they said, she was doing much better than the school tuck-shop! 
And… that didn't stop her. She bought some small beads and made bracelets and sold those at school. And once she grew up and started working (at a medical aid firm) she sold the most exciting designed jewelry you can imagine, in her spare time. 
Things didn't stop there. Through her experience, she learnt that effort produces greater things. She has just finished studying horticulture and garden design, while been a mother and housewife. Just because her fascination of nature inspired her, she had taken a little fir tree seed and grown it as a child, just to see how it grew!  
I often wonder if she did all that, because of a story I told years ago. She may have heard it. It goes like this: 
The comic kid:
You see, there was this little boy in America, years ago, who bought a comic. When he was finished reading it, he let other children read it too at school. …But charged them a cent more than he bought it for, to read it. 
Keeping the money from that round of successful activity, he bought another comic. Then he had two comics in circulation. After a while, he had several comics in circulation. The end of the tale: After school, he became a successful business man and a millionaire. 
That reminds me of another young boy I knew… 
The stock exchange kid:
He didn't buy or sell anything. His father was an accountant and must have instilled in him how to handle his pocket money.  
He asked for money instead of birthday and Christmas gifts. By the time he was in high school, he was investing his money in the stock exchange. When he got married, he could buy his own house for cash!