And you will get it! The power of believe in yourself… and others will believe it too! They will feel that power… running through you. It's as though you have a light radiating from within.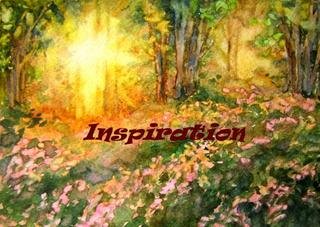 It's funny,
But if you think negative thoughts, negative things happen. 
But if you think positive thoughts, positive things tend to happen! 
        According to that… the mind is a powerful thing!
But maybe I'm stubborn:
When I have a problem and I can't accept it. I think to myself, there must be an answer on how to fix it. And then I go all out, doing lots of research, until I find a way to sort it out. 
First, there is a chance that the problem can be fixed by the firm whom you pay and whose responsibility it is run that department effectively and properly. But if they say it's not their job description and refuse to help you, you will have to take it upon yourself to fix it anyway. 
And that seems really scary because you have no idea of the technical stuff involved. You think to yourself, oh, dear, now how are you going to do what the technical guys may suggest?! 
But you're so desperate, 
3. You got to do something and take action, whatever it may be. So what choices do you have? 
4. The next step ten-to-one is to go to internet forums where there are intelligent people who have the technical skills and have learnt how to fix things through their own experience. But what if what they say doesn't work for you or because you don't understand their technical jargon. What will you do? 
5. You carry on searching the internet. Even if takes all day or perhaps all week. And there are so many different solutions it makes your mind buzz. Which solution is the right one? And none seem to be working for you! 
What then?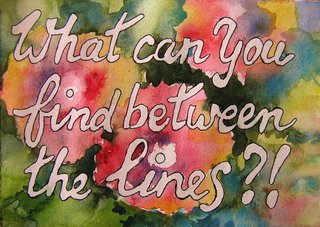 6. You think and hope somewhere in the mix is an answer that suits your particular problem and circumstances.  Maybe you have to use different key search words? Usually the answer is staring you in the face. Right there, but at the moment you can't find it!  
7. Maybe it's because the experts left out a particular detail they took for-granted and thought everyone should know what they are talking about. Or they jump from one fact to another too quickly for you to follow. That's when I could scream. Experts are like that you know. They forget there are many `Dummies' out there that need uncomplicated, very simple clear instructions! 
That's when it's time to relax:
8. But can you calm down? The frustration tension has built up inside you, and it isn't helping you. It's blocking the way for the inspirational answer to get through to you. 
9. For me, that's hard. I'm like a bull in a glass-china store. I can't let my frustration go. I push and push (loosing many hours checking things out) until I'm really confused. Do you get like that? That's when I'm forced to step back and relax. 
10. But if I do stop (even pray about it) and think with positive thoughts, that's when things start to happen and fall into place.  
11. Maybe find a more understanding expert, that that goes a little more slowly with their description of how to do things. Leaving nothing out.  
12. And when that happens, I could kiss them! Bless them! Harrah, my problem is fixed and I'm off doing my-thing again.  
       Maybe all I have to do with the info is tweak it a little, to make it suit my needs. Then its happy days! 
Notice something?
In that description of looking for, finding and expecting help:  
We have to do something to make things happen. Things don't just fall into your lap. Walla! 
Your positive attitude counts, because it motives you to achieve your goals.  
On the other hand, if you had thought negatively, had given up easily and quickly, and had sat back and cried, poor me! You wouldn't have achieved anything! 
And that also reminds us, to consider not everyone understands technical jargon, and the need to explain things more clearly in future when we describe how to do something.
And with each problem we have, we learn how not to do something, more we learn how to do things… that's how our skills grow from strength to strength. 
Conclusion:
Belief is strong and powerful. If you expect to get good results, or desire something, they start to happen!   Even if… it takes some time and effort on your part. 
The more skills we have and use, the more people believe in you and what you are capable of!