To know your self-worth! That you may build upon your strong points and grow you self-image!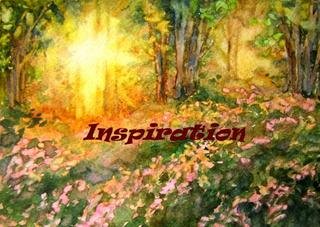 Different types of selfies:
Most people know what a selfie photo is! 
But how many people know what an inner-core selfie is? It's taking an inner look at yourself and assessing who you really are. 
Your outer self-image:
Despite what your image is and what you look like. You may be short, fat with warts on your face, it doesn't matter. It's what you think of yourself that really counts. 
Years ago:
I lived in a woman's hostel, so I could get to work more easily. I had to share a bedroom with two other young women.  
One was small, petite and everything was about her. She had a critical nature. Previously she had shaved off her eyebrow.  And then would make a big fuss if she penciled in her eyebrows crookedly. 
Each morning: Looking in the dressing table mirror, her temper rose with each time she rubbed out and tried to re-pencil her eyebrows, complaining how she would be late for work. And out the door she would go in a huff and never mixed with any of the other girls in the hostel. 
At other times she used to brag, how she bossed her huge brawny husband boyfriend around. And how she had to dolly-up and buy high-heel shoes to retch up to her boyfriend. And how hard it was to buy size three high-heel shoes! Blah, blah, going on about how she had to go from store to store to find what she wanted. 
The other woman was quietly spoken and of medium height. She was slightly plump and had a limp because one of her legs was very much shorter than the other, due to polio as a child. In spite of her hardships and disfigurement, she kept her side of the room neat and went quietly about her activities.  
This woman had a confident sweet friendly social nature. And interested in you personally, listening quietly to what other people had to say. She never complained and nothing was too hard for her to do for others.  Everyone loved her. 
The differences of nature:
What was the difference between these two women? 
Who was most popular? And Why? 
Social acceptance:
Are you concerned about people staring at you and saying things about you? Or that they giggle and say you're weird, etc?! 
Remember: You were born that way, and God thought you would do better with that handicap. The fact is: each of us has some sort of handicap. It may not be a physical one; it could be an emotional challenge. 
Personal acceptance:
Once you accept your own personal `disfigurements' whatever they maybe, you know you don't have to worry about what you look like any more or what others may say.  
That gives you an inner strength; that you think you could do anything. So much so, that you start concentrating on your work, with a hobby or improving your talents, whatever it is. 
And once you start achieving things, you confidence grows. You feel happy about who you are. And once you have a confident air about you, eventually people see it and feel comfortable in your presence.  
And if people say nasty things, you know it's THEIR attitude that makes it THEIR problem, and not yours. You can `leave it at their door' and you don't have to stress over THEIR `ugliness'.  
Ten to one it's their hang-ups or jealousies that makes them feel insecure enough to strike out at you! They want to make you feel insecure and feel worthless, so they can feel more important. 
What a healthy self-image can do for you:
Things start to happen for you, because of your personal confidence. 
You find you don't have to fight-back, use revenge or fight to get what you want.  
And if you have to say something, you calmly and quietly state your case. All because you feel tranquil and closely connected to Higher Power and know he knows what really happened.  
Remember kindness is more effective, than proving you're correct! Contention will get you nowhere. Once you re-act, raise your voice in anger, it shows you've already lost the argument! 
Mean people will be surprised you don't fight back, and they feel confused, because they don't have control over you anymore. 
Your personal selfie:
You feel you are just as good as anyone else, because you realize we're all born naked! You're a person in your own right. And it's up to each of us to make our own lives something special, or not. 
With the right attitude, your world opens up and you realize you can achieve anything you want. That makes you feel the `world is your oyster'.  In spite of what other people MAY say or think about you. 
So pick up your crown and ware it!