The sound of the song of a rooster heard in the distance wakes me up, I wring my eyes and I stretch in the "hammock" where I'm lying, I reach my cell phone that I carry inside the pocket of my pants, when I turn it on I observe the time and I see that it is 3:50am.
Me: That unfortunate rooster won't let me sleep.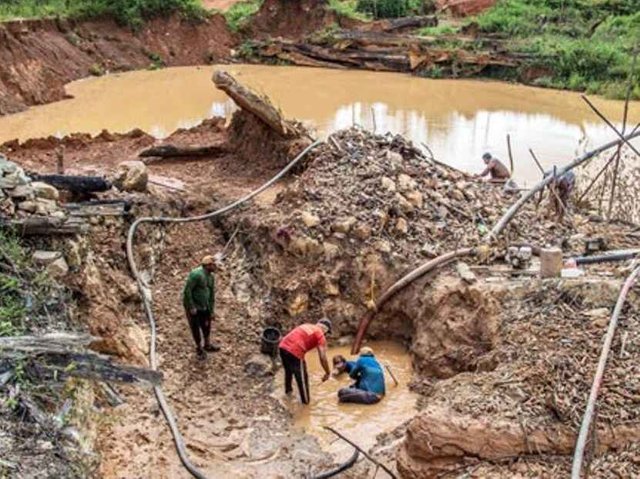 image source

I completely wrapped myself up again, covering myself up to the head, taking care of the cold and the mosquitoes. At 6:00am I immediately wake up to brush my teeth, wash my face and go to the camp kitchen for some coffee.
Have a cup of Arquimedes, the coffee is freshly made < Yuri the cook>, the boys are already preparing the engine to start working..
Yes, now I reach them, what happens is that I didn't sleep well because of a rooster that didn't stop singing < I responded to Yuri while I drank the coffee>.



image source
Immediately after drinking coffee I go to the river bank to help the boys start the engine. It was a diesel engine, which we started pulling a rope between six people, the function of this was to suck the water from the river and through high pressure hoses direct the water about 300 meters to the place where we are working open-pit mining.
After leaving everything ready to work, we immediately went in groups of three, for breakfast while the other six remained in the pit 20 meters deep, drilling further into the ground with water pressure.
While I was eating in the camp I was thinking and observing how we and all the other workers of the "small mining", we destroyed the thick virgin forest, I could not remember what the place was like before we entered there with the machinery, I could only tell myself << So much to work, so much to destroy, to take out a gold misery and in addition that 60% take it away is the owner of the machines>>.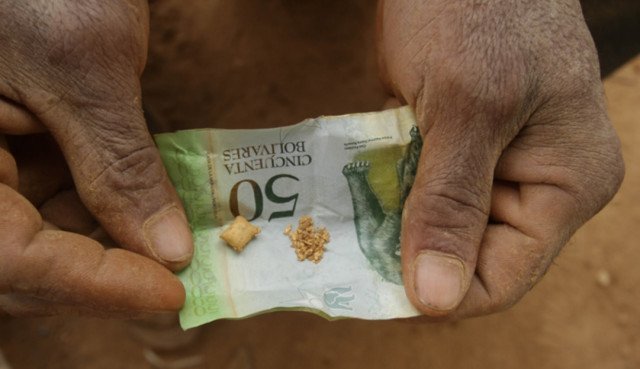 image source