When I'm traveling by public transport, oddly enough I don't like to mess with my phone or listen to music. I just prefer to be with my thoughts and muse about all kinds of things that come to mind: music, philosophy, life et cetera. Though the trip goes very slowly like that, I find it to be very relaxing, almost therapeutic.
However, things change drastically when I'm in a hurry or late from something.
When a bus driver drives at normal speed within the speed limits, all I'm thinking is "goddamnit you idiot, go faster!".
If the tram is late only by a few minutes, the driver is an incompetent bastard who can't keep up with the schedule and should be fired.
If somebody rushes in to a subway car when the doors are just about to close, the person is a dragging moron who should have stayed on the platform and waited for the next train.
Also, baby strollers. They bring utter misery. This, too: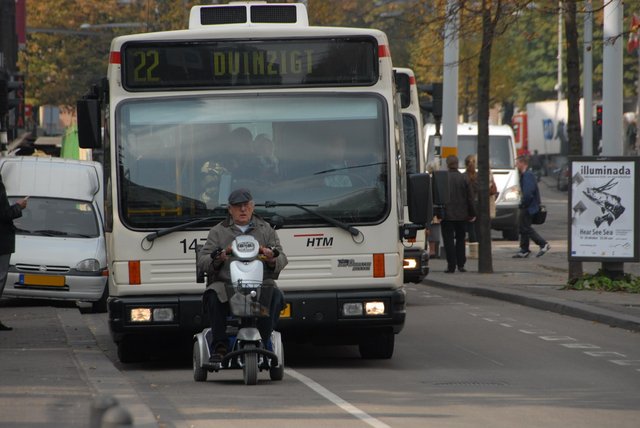 I might have exaggerated a bit, but it's strange (and scary at the same time) how I get so pissed for no reason, even though I'm generally a calm guy. The bus isn't going any faster, no matter how much you'd like to bark at the poor driver who is just doing his/her job. Why I'm even considering telling the driver how to drive the vehicle, especially since I don't have a driver's license?
Nowadays I usually go relatively short distances by bike, which keeps me in better shape, and if I'm late from something I can channel my frustration into cycling faster. Pretty neat, isn't it?
If you're in a hurry, don't go bonkers like I used to.