Eden Hot Springs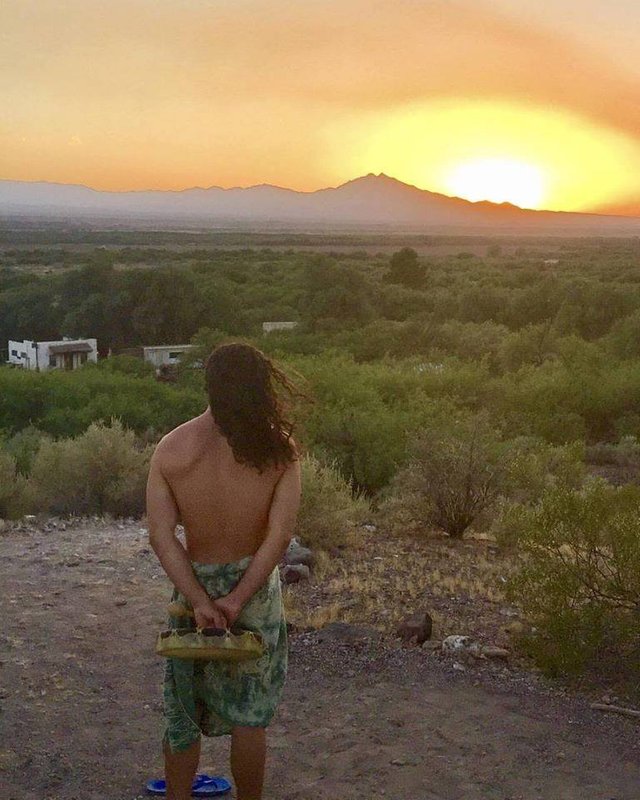 A couple of days went by after finishing the new oven. I was in the community kitchen when I see the front door swing open. "Are you ready?" shouted the tall big boned man as he closed the door behind him. "Ready for what?" I answered, clearly confused. "Eden Hot Springs!" he said as I if I had already known we were going to there today. 
   
     This middle aged man was quite the character. He was a massive Leo(for all you astrology nerds), making his presence known in whatever space he was in. Sarcasm was his forte, using it with much of his communication. These were all things I can adapt to and harmonize with, even though its not how myself would act. I loved and accepted this man for who he was, because I focused more on all the common ground we had. I wanted to create community with him. 

     I remember talking to him a few weeks back about these private hot springs. My Leo friend informed me that he had just attended that same private hot springs and that he would love to go again. We had not discussed when we would be going, but that was obviously not this man's style.   

 I am definitely comfortable with being spontaneous and going with the flow. So I had little hesitation when I agreed to the adventure while walking out the door to go pack my pack. 

     Eden Hot Springs is an hour northeast from Wind Spirit. Through a series of events, I was able to gain access to these private Hot Springs. 

     I was not sure how my friend got into this place, but it was irrelevant as we approached the lock gate to Eden hot springs. I had the code to the lock and opened it so we could proceed to enter this private land.   

     It was a rough hilly road at first. The road started to widen and the end of the brush line revealed an open space where structures stood and plenty of parking space sprawled. It looked to be old adobe-like cabins along the road, with a huge shipping container right beside the cabins. Upon later investigation, this container served as the community kitchen for the hot springs, with other cabins and campsites scatted throughout the land.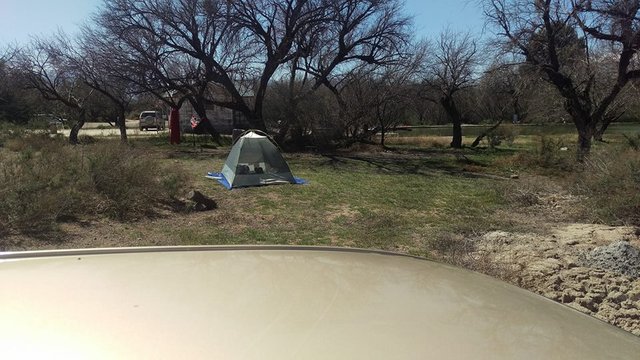 Obviously the best part for many people were the three pools. There was a large football sized pool that was the coolest in temperature, a nice natural looking spring that was the hottest(nicknamed Geronimo) with a capacity of about ten people, and lastly a guitar shaped pool at the top of the hill where the hot spring's water originates.
    
     I remember being told by a long term member that this land once served as the Rolling Stones(hence the guitar pool) private getaway while they were on tour, but then through a series of events ended up in it's present situation.   
 In my mind, the pools and the famous reputation were definitely not the best part of the hot springs.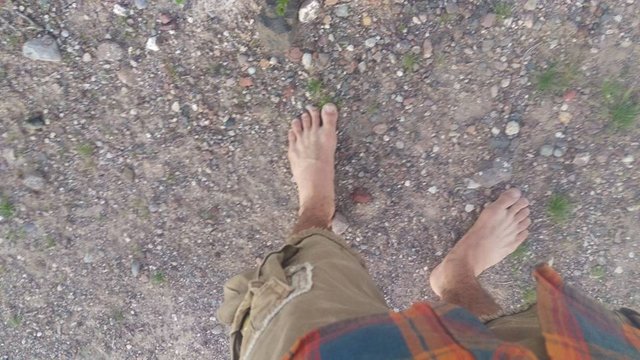 It was the people! The humans that were members of this oasis struck me as very interesting. They were quite demographically diverse, but still had in common an open mind to varying degrees. It might have been because of the clothing optional rule. Nevertheless this open mindedness is always a breathe of fresh air for me. I was bound to make connections with beautiful beings, and that's exactly what happened.   

 I vividly recall the first time I saw those three humans. I walked past the handsome man and the two gorgeous ladies as I was walking up to the guitar pool for the first time. 

     I remembered making eye contact with all three of them while giving them a simple greeting. I could see it in their eyes that they were genuine in character. My intuition told me that they were people of similar vibration to my own. It was not until the next day that I got to connect with them more deeply when they invited me to join them in having lunch. 

     They were all in their late twenties and very intelligent, with a conscious outlook on life. We talked about many ideologies and theories. I got to learn more about their background as well. One of the females was from Russia and reminded me of a fairy. The other lady was from Albania, and seemed to carry traits of an alpha female. Last but definitely not least, was the gentleman from Bulgaria. He was a video producer by trade, and took on the exterior of a clean cut athletic man, with a humble and ambitious interior. They all immigrated from their respected countries because their parents apply for immigration and got accepted, all moving to Phoenix.   

     Me, Mr. Leo, and the three new friends I made, spent much time with each other while indulging in the springs. We even put this awesome raw clay from the land on our naked bodies so we could bake in the sun and wash it off to find our skin rejuvenated. Our conversations went to many topics, including my mission. The video alchemist took particular interest in my story, and inquired more about it. He was very moved by my speech and felt inspired to help in anyway he could.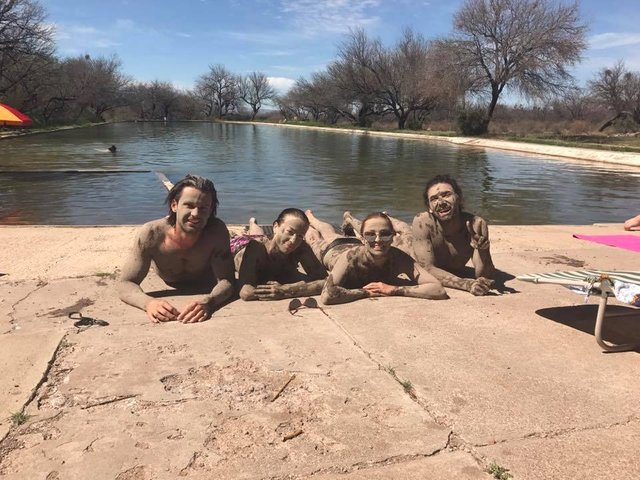 I was absolutely stoked to hear that he was inspired and that he felt inclined to help my mission.   

     It was a glorious gift from the universe. I had before me a man with the skills necessary to spread my cause to a much greater effect than I was capable of. He could produce a promotion video for me so I could broaden my support network and inspire others to live true to their passions. This was the meaning of serendipity. My gratitude was overflowing as I engaged with this man. I knew without a doubt in my mind, I would be seeing this human again.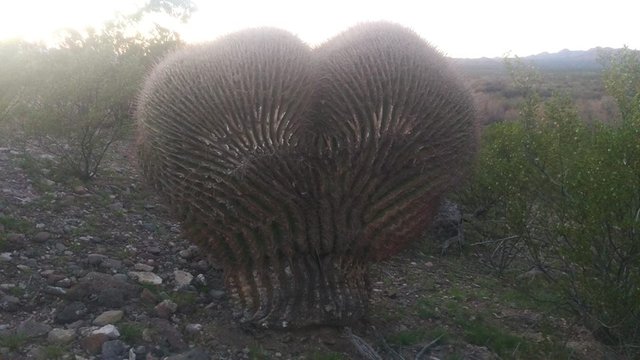 The rest of the space and time us five spent together recharged my drive. My vision and path became much clearer, because I was able to present it to others, therefore giving me a chance to review and reflect on who I am and what I am doing. I cherished our embracing goodbyes. I made sure that we all exchanged our contact info, and I made arrangements with the video alchemist. We decided to have him pick me up at the grand canyon, because I met a friend in Tuscon that presented me an opportunity to go to the giant canyon with her later in the month. Me and the alchemist would then journey together for seven days and gather media on my path. I would figure out all the logistics within the next week.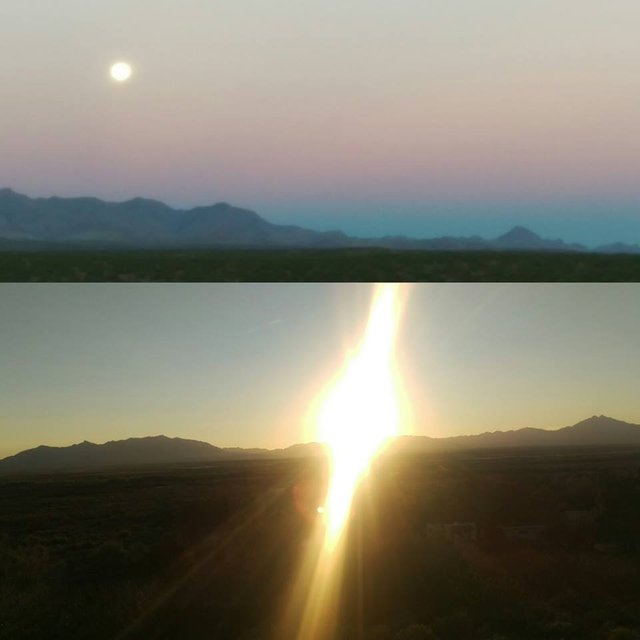 After I had met and connected with another beautiful being I was on the way back to Wind Spirit I felt energized and inspired. My last days at the desert oasis were bitter sweet. The next phase of my journey was about to begin….