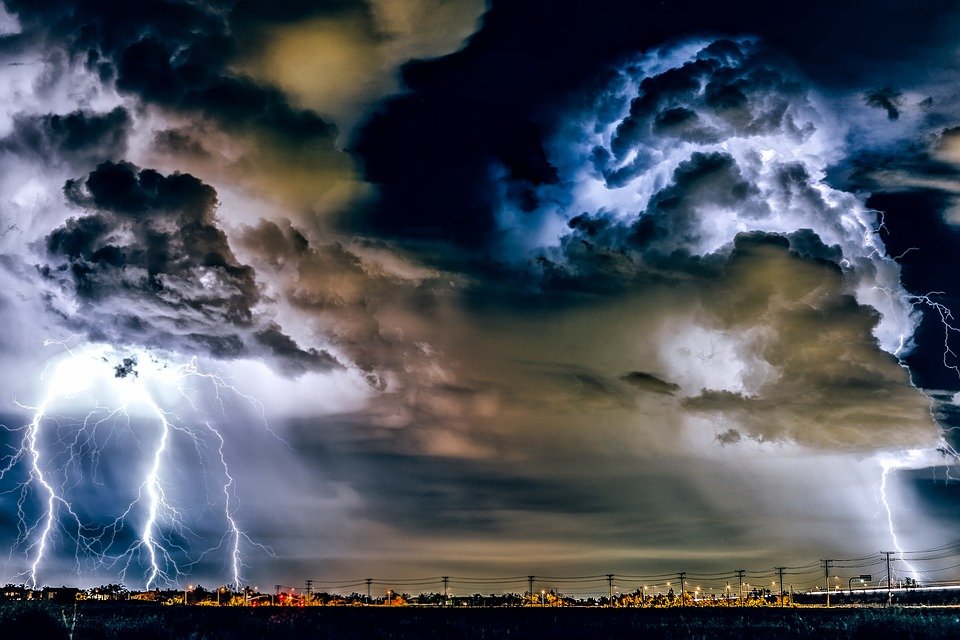 Source

The end of the summer
While we were still almost melting during the extreme heat wave that took much longer than normal, I longed to fall some days. Not because I actually like rain or bad weather, but because everything seemed better than those 35 degrees inside our apartment that we couldn't cool down. Many too hot nights kept us awake, so for me personally, I was hoping fall would arrive soon. Here in Hungary, they don't actually have 4 seasons they told us when we arrived, they said if you look to the weather it's more like having two seasons, summer and winter. I don't really agree, as the first months we lived her last year were pretty ok, and not cold at all. But when winter knocked on the door, it can get really cold indeed.

After the 20th of August it will cool down quickly they said
When talking to my landlord about an air conditioning for the apartment, she said that this year it's useless because after the 20th of August the weather will cool down very quickly. That day marks the end of summer and ends with a big firework show. It was still pretty hot the week or week and a half after the 20th of August, but last week the nights slowly started to get cooler. That's a big plus if you ask me. Yesterday there was a lot of rain and a lot of thunder and lightning. I didn't try to capture the lightning myself, so I took a very cool picture from pixabay instead.

Thunder and rain here compared to Holland
I must admit, that while we lived in the Andalusian mountain area, we were already impressed by some really really loud thunder and impressive lightning of the skies. But of course, the loud thunder is caused by the mountains because it sounds like it keeps thundering, while it's actually the echo of the thunder. Then we moved to Budapest, and last winter they told my boyfriend, wait until you experience thunder and lightning here, and when it rains, it really rains like crazy. They were right, when it starts raining, not long after it looks like Lake Balaton if coming out of the sky. Sometimes it only takes about half an hour, and after that, the sun breaks through again, but you'll see these enormous pools of water everywhere. I've never seen anything like it in Holland. And then there's the thunder, in here we aren't surrounded by mountains like we were in Spain, but still, the thunder is so extremely loud. It really sounds like they're breaking the sky open and there's a war started from above.

So for me a new daily routine is starting soon
Because in the summer I woke up really early, as it was still a bit cool sometimes. But I'm not a winter person at all, that said, probably the days will start a bit later for me soon. When it gets colder, I will have trouble getting out of bed, and so will my daughter lol. She's already sleeping quite a bit longer than me the past months. And from now on I will probably get some more groceries instead of going daily for a little walk. Just in case the weather decides to be really really bad all day, that I'll have some food anyway. And this also means that I have to change my sandals that have been on my feet 7 days a week for the past months, for warmer shoes. I always hate when that time comes, because I love wearing sandals or walking barefoot lol.
So bye bye summer, and hello winter ;-) be gentle on us, and try to arrive a bit slow ok? So I can get used to it ...