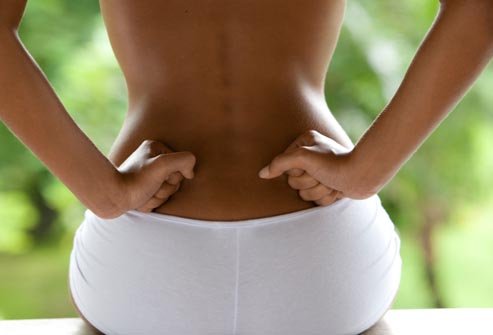 Source
History of my injury
When I found a job in Spain in 2016, it took me only a few weeks to get into sick law. And that's not something I'm proud of, actually. Fall had arrived, and I had just traded in my flip-flops for my boots again. That night it had rained like we hadn't seen yet in Spain since our arrival only months ago. I drank my coffee, as always, and when I was about to leave, I put my headphones on the phone to listen to some music. As I had to walk at a fast pace for thirty minutes (after a thirty-minute bus trip) I always listened to some hardstyle because it helped me keep the pace. I closed the door behind me and started walking, there were stairs too with only a few steps. And I was quite confident with my winter boots on, so I just did what I always did, walk down pretty fast. It only took me one step before it happened, I fell, and I fell hard. I could not get up right away, as I fell on the stairs just above my butt, my lower back. I started crying and was actually pissed off because my jeans were now soaked, and I had no time to change for work anymore.

The pain got worse
I tried to walk a few steps and then it was obvious that I could never get there on time because I could barely walk at a very slow pace. I was stumbling and looked like an old lady while walking. My boyfriend said I should not complain and just go, even though I would be too late, and had to walk half an hour normally. Not understanding that I would not only be too late but probably would not even be able to finish that long walk at a slow pace due to the pain. He didn't see that I really couldn't walk instead of being more pissed that I would arrive late at work. So I had to call in sick, which I hated to do, and it got me scared they would fire me too, as I was in my probation period. But I had no choice, and my team lead was very understanding, wished me the best and asked me to let me know what the doctor said.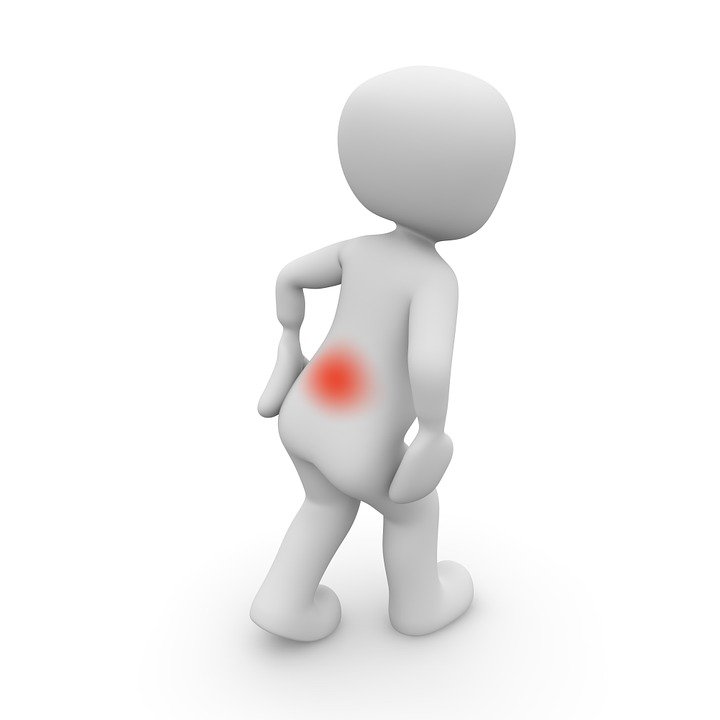 Source
I've seen a lot of doctors and hospitals since
Long story short, I went to see the doctor and that was the start of a long period with heavy painkillers and a lot of trouble walking and lying down. I could not sit normally, but lying down was also very painful (especially the months I had to sleep on an old mattress) I could barely sit down on the toilet, but even had more trouble getting up. Sometimes I cried because I needed help getting up, I felt so helpless.
After an MRI scan, I finally got diagnosed. The diagnose was "Secondary osteoarthrosis". I had no clue what this was, and actually had quite some trouble to find information on the internet, of course, I heard of arthrosis and arthritis before, but this was not that exact diagnose. It comes down to the fact that the osteoarthrosis is caused by an injury like a fall down the stairs in my case, therefore it's called secondary. Otherwise, it's caused by other things.
In Spain, you get a note from the doctor about being sick, that you have to give to your employer. And usually the doctor gives notes for a week sometimes two, but that means you have to go there every time (which was a pain in the butt, or back in my case as it was a shitty walk with my pain. The doctor started to change the notes for a month after seeing him every single week (I think he got sick of me haha). I noticed that the pain got a bit better once spring arrived. While the months passed, and summer arrived, I could walk a lot better and a lot longer than during winter time. From that moment I understood why people with this kind of injuries don't want to live in Holland, but a country with a warmer climate.

I blamed the beds I had to sleep on last winter
When the pain returned in full glory, while we were sleeping a few months there, and after that, we stayed at another place. We didn't have our own decent bed and mattress. But the first months of our stay here were hard on me too, I could barely get up in the morning, and I had the exact same pains not only in my back but also in my butt and legs. The pain seemed to go through half of my body when lying in bed during the colder months. During the heat wave last months, I had no pain in my body, I only suffered from sleepless nights caused by the heat. And I was so excited (really) when I learned the summer was slowly disappearing, and making space for the colder months. That is until a few days ago. When I remembered how it felt to be in that much pain during the night and waking up in the morning. Not feeling rested at all, but feeling sore and like an old lady instead.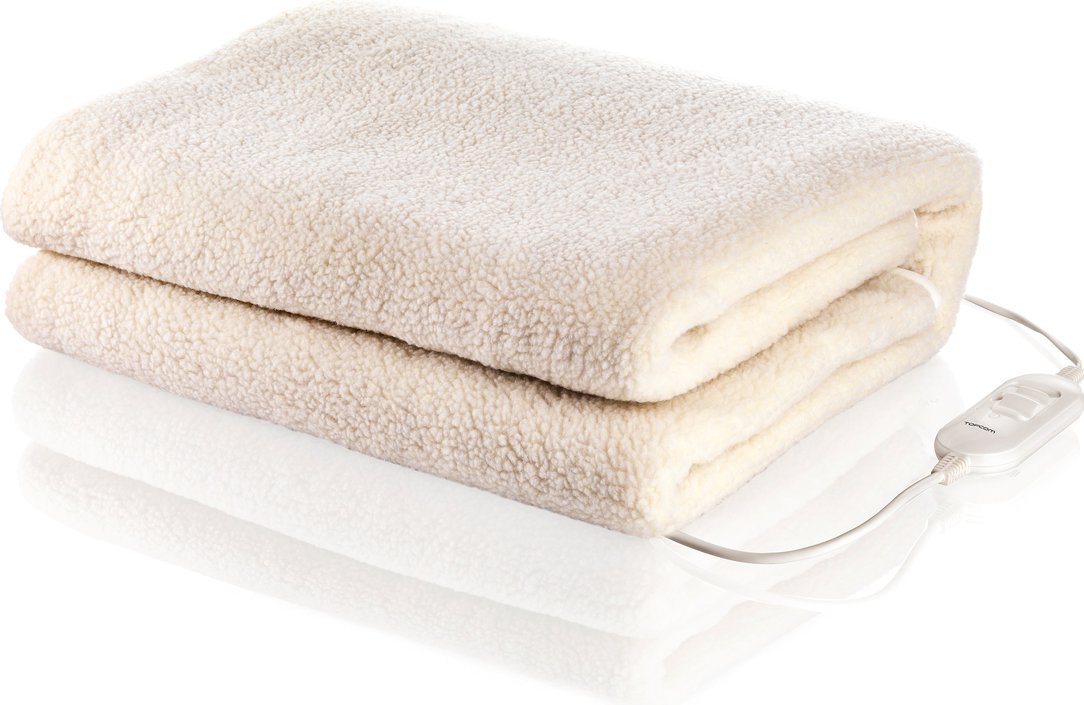 Source
So what to do
I was still sleeping without a blanket because the bedroom still feels a bit warm during the night. But I already started to wear a shirt and comfy pyjama pants to not get cold. But I wasn't using the blanket, and only a sheet sometimes. My boyfriend advised me to start using the blanked again, even though it may seem a bit too hot at this moment, it will probably help to avoid some pain. So I did that last night for the first time. Another thing I would like to try this year, is an electric blanket, as we used that a lot during winter in Spain when we stayed with our friend for a while. And that really seemed to help. Not to sleep on during the night, but before that and in the morning maybe? Need to try what is the best way to use that for the relief of pain. And I guess I will need to find the document with exercises given by the physiotherapist in Spain too, I've had a few weeks of intense therapy about a month before leaving to Hungary, and they gave me the exercises in a document. I think it would be smart to start these again, maybe I can avoid having as much pain as I had last year and the year before during winter. What also helped me a lot, when waking up with a lot of pain, to get out of bed, and if possible (if the weather will let me lol) go to the supermarket (walking, as always) as soon as I'm dressed, to "walk out the pain". Probably there are more things that I can do, and I will try them all because I don't fancy getting on those heavy painkillers again all these months.
If you have a similar injury (hope you don't) and have some tips to share, please don't hesitate! Maybe I've tried it already, but if I didn't it may be a golden tip for me. And of course, those are welcome at any time :)