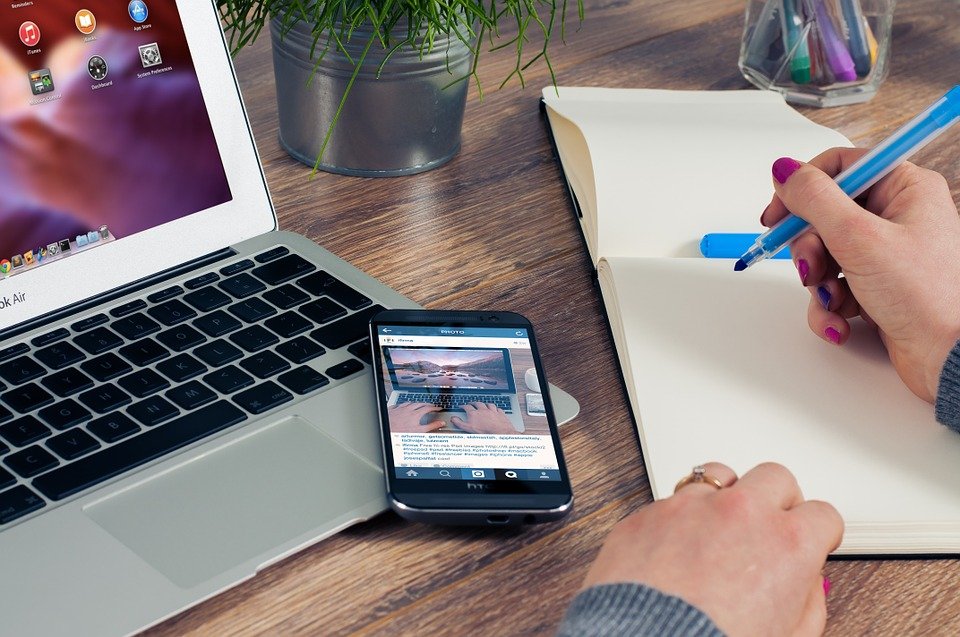 Source
First, I discovered the love for writing
Of course, I didn't start curating when I joined Steemit. Like (probably) most of us, I started with posting my own content. Drawings with step by step progress pictures, pictures of a lot of different things during our time in Spain, but most of all I posted a lot of real blogs. A lot of real stories, coming with a lot of painful memories, but often also a lot of memories to cherish forever. During that period of daily posting long posts, that often made me feel very emotional (could be hurt or anger or both) I noticed it was taking a toll on my mental health. I was still determined to stick to my plan, but I know when I've reached my boundaries, I have to adapt quickly so that I will not get sucked in that state of mind for a longer time. That's how I've learned to deal with these heavy emotions, that I can't even explain in words to others that haven't gone to similar things. I try, but it always feels like I can't explain it as it really is. But writing is healing for me, it makes me heal little pieces whenever I publish another (small) part of my story, and I know in the future it will be there to find for those that it's meant for.

Shifting my main focus
Whenever I feel like certain things get a bit too hard to focus on, I try to focus on other things as soon as I can. This is to guard my boundaries, but also to make sure I won't hate doing what I'm doing because of the emotions that get involved. Having that said, it may be that this week I will be publishing a lot of posts, while next week you'll only find a few and see that I'm more focussed on curation activities. It can go either way, but that's why I love that I'm passionate about more things than only writing, because this makes sure that I won't have to be bored. I just shift the focus temporarily. It also means that I avoid reading posts that will take me with the author in their misery. I try to curate as many positive posts as possible, and as soon as I see a post that makes me feel depressed after reading a few sentences, I go on to the next.

Curation
When started curation work, it was not that big of a deal at first. I just liked finding and rewarding good posts. Slowly I needed the slider to divide my ability to vote enough posts a day, as the amount of posts that I curated daily, started getting more every day. And on top of that, I also got involved in other communities, that made sure that I had an extra amount of posts to curate weekly. Which I don't mind, I like doing that.

How I divide my voting power / mana
This is something that I check daily actually. In the morning when I wake up, I check how high my VP / Mana is at that moment. I check if maybe (which hasn't happened a while sigh) my total amount for a 100% vote has grown overnight, lol. If not, I check when the vote is worth 1, 2 or 3 cents, and I do a test vote/share. Of course, I try to get curation rewards too, so lately it means that I try to vote the good posts with either 50 or 100 % so that I have 0.002 or more SP curation reward. (this goes for Steemit, on WhaleShares I'm still a bit playing around on what works) I try to do most work manually, as I love to actually read and comment on the posts I reward. But of course, like most of us I do follow a few voting trails too, so whenever I'm not able to manually go through the posts, my account still votes to a certain percentage.

After several months of curation work my rewarding behaviour has changed
Because there is a lot of good work out here on Steemit and WhaleShares, I have to make choices what work I will reward. When you don't have a network build up yet, automatically you'll post for the people you "know" more often. But when you are involved in many communities, this changes. I'm not rewarding anymore because I like the author when I don't like the post. Lately, I've come across posts that are hard to get through reading them, as they are written in bad English. I used to try to get to the end anyway before, but as I like leaving a valuable comment instead of a forced one, I don't do that anymore. What I also try to do is try to share posts in curation groups, to get them more exposure. It's actually very nice to be able to reward other authors instead of focussing on getting votes for your own posts. I didn't expect that I'd love this so much, but I must admit that I do. And I really hope that I will be part of Curie one day to give the undervalued authors even more exposure and better rewards.

Back in my writing flow
The last weeks I've been slowly coming back into my writing flow too. While I had trouble posting regularly the months before that. I'm happy that I do have many ideas for new posts again, and I hope I can keep this pace with writing my own posts combined with the curation of other authors. I think because the heat is slowly going away here in Budapest, this will also mean that I spend more time inside and have more time to write again also. The bad weather also comes with positive changes when it comes to posting...
Do you only publish your own posts? Or are you also involved in curation work? And if yes, did you have to find your balance between the two too, like I did? Or maybe you're only focussing on rewarding other authors, but not publishing anything yourself. I would love to know more about your Steemit and WhaleShares behaviour. Please let me know in the comments...