I'm Pretty Sure My Pharmacy Is Evil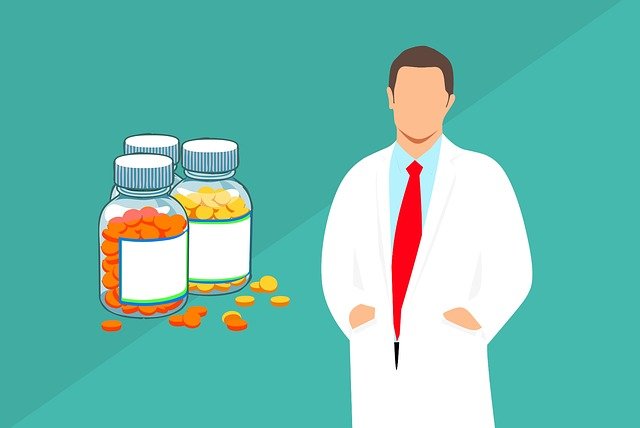 The other day my insurance refused to cover my meds because the pharmacy had charged them too many times this month.  They've been reporting fake sales to my insurance provider (in other words, my pharmacy has been collecting insurance payouts for selling medications that they didn't really sell).  How do I know this?  One of the pharmacists explained it to me (just enough of an explanation for me to figure it out).  I just had to ask the right questions.  From what I can tell, here's how they've been doing it:
When a doctor calls in a prescription, the pharmacy automatically reports to the insurance that the prescription was picked up around the same time or day that it was called in, even if I didn't actually come in and pick it up that day.  That might seem like just a trivial computer glitch, but here's the kicker: if I show up a few days later (just late for whatever reason) then my insurance company won't pay for the prescription twice, and the pharmacy did who-knows-what to the first batch.  That leaves me out of luck unless I pay them the full price for the medicine directly (without insurance).  This isn't the first time something like this has happened with them, but I didn't understand what they were doing until recently.
Yesterday they told me that my insurance was refusing to cover my prescription, and that I had to pay the full price for the medication without my insurance company's help.  That's when I started to piece it together.  I asked them how long ago they last filled that prescription, and how much they had given me.  They said that it was 2 weeks ago for a 9 day supply.  I asked them again why my insurance wouldn't cover it, and they said it was because they won't pay for taking too many pills too fast; apparently my insurance must think I'm some kind of pill-head.  The pharmacist looked me right in the eyes and apologized with a straight face, they must think I'm some kind of idiot.  Their math didn't add up at all, it didn't even make sense.  But I really didn't want to go without that medicine, it's vital to me.
So I paid the full price.  What else could I do?  Even though it didn't bankrupt me like it easily could have, it still sucked.  If my pharmacy is reporting fake sales and doubling-up their payouts like that then they're basically committing insurance fraud, right?  They're not just nickle-and-dimming me, they're going way beyond that.  I just don't know what to do about it.  What would you do?  Please take a moment and write your comment below.