SO WHAT ARE THE ACCESS BARS® AND WHY WOULD YOU WANT THEM RUN?
The first time I had my Bars® run I flew 'home' to Dublin from N.E. Scotland for my session. That was where the closest practitioner was. I am happy to say there are many Bars® Practitioners and Facilitators in Scotland now!
I had heard about Access on a web summit and the energy of the facilitator speaking about it pulled at me for days. When I made the choice to fly to Dublin late in 2011 if I had asked for anyone's opinion (which I did not) they may have pointed out that there was absolutely no justification for me flitting off to Dublin to have my head held!
I hadn't asked for anyone's opinion as every cell in my body was telling me that I couldn't afford not to.
The session itself was very relaxing and took about an hour and fifteen minutes. There were no bolts of lightning, I could not claim instant enlightenment, however I felt very relaxed and curious. It was in the weeks that followed having returned home I began to realize that something was indeed very different. I hadn't registered on the day of the session that my sense of space had changed, there appeared to be more of it! I was not reacting as I had before, people were not pressing my buttons and there was so much more ease.
Nothing in my life was different and yet everything was different! I flew again to Dublin a fortnight later to attend my first Bars® class and I have been a practitioner since.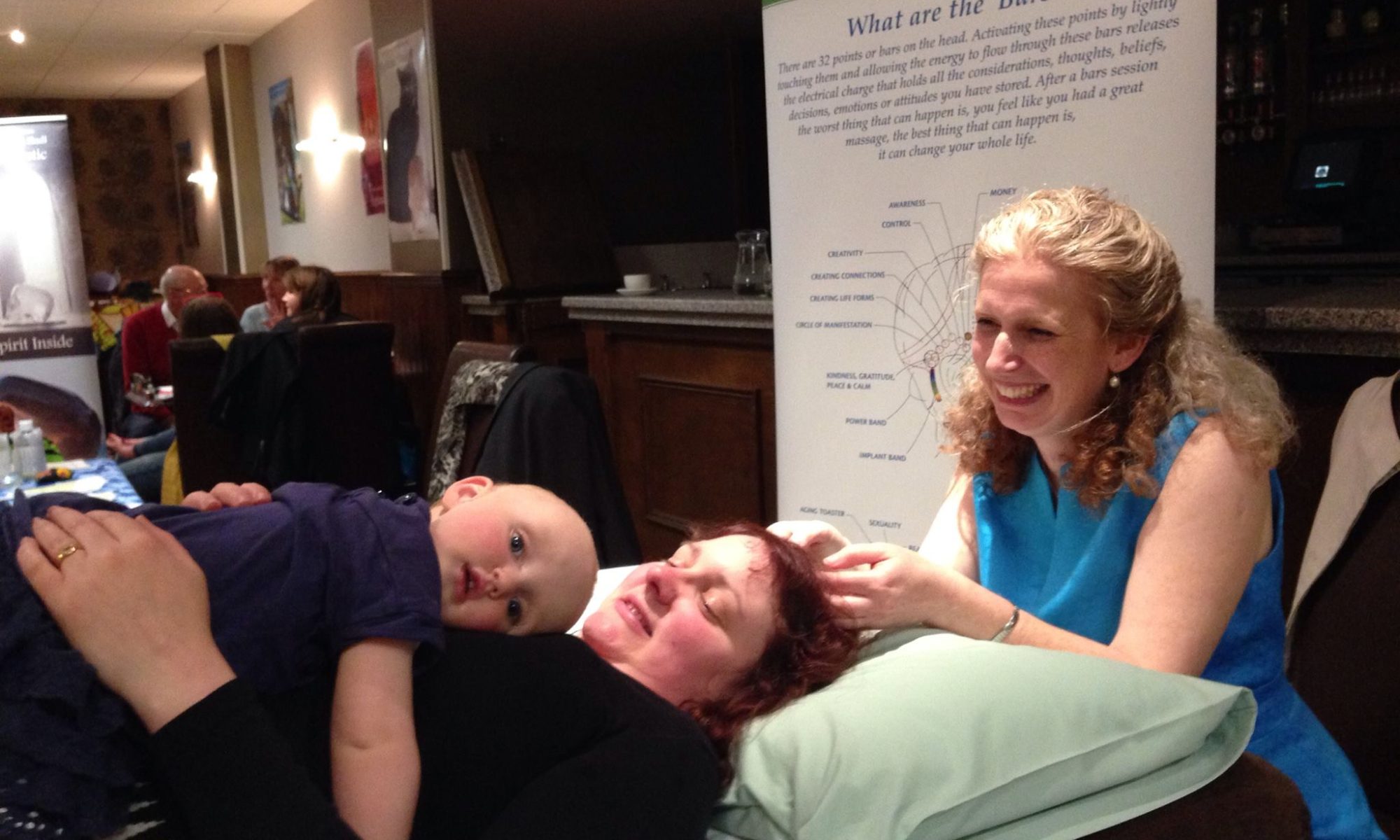 People all over the planet have been using Access Bars® and the tools of Access Consciousness (https://tinyurl.com/y7ebudem) for over 25 years because these pragmatic tools work! Now, science is on the edge of being able to measure some of the effects of The Bars® on the energetic and conscious systems of the body. There is a scientific study being conducted on Access Bars... Here is a taste of what Neuroscientist Dr. Jeffrey L. Fannin had to say :
I didn't wait for the man in the white coat to say YES this stuff works. I had clarity since my very first session that it did. Often it is hard to explain as it is such an individual experience and indeed each time, each session is different for the same individual. As I often say to my clients you are not the same person getting off the table.
Access is growing in Ireland, in the UK, and it is exploding all over the globe. You will probabely have a shorter trip to your nearest Bars® Practitioner then I did.
If you would be-interested in having this for your employees or hosting a class with me let me know.
If it piques your interest at all...Do yourself a favour get your BARS® RUN!