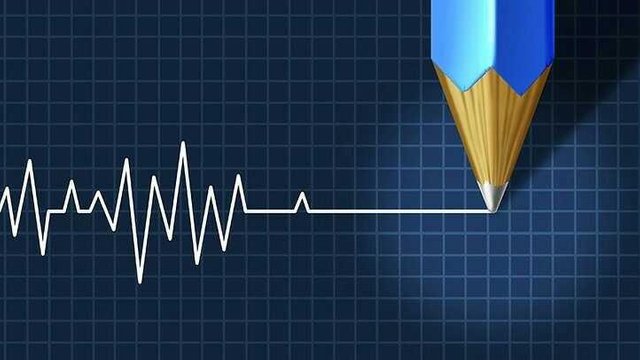 Plagiarism Makes You Dying
The opportunity to do evil always looks bigger, compared to the opportunity to aim for good deeds. The behavior of plagiarism in my opinion is like doing corruption. Always tempting because it was unknown to others at first.
Someone dares to do evil because they feel that no one else has seen it. That is also the reason why from a young age, humans must be taught about religious morality and beliefs, because reason alone will not be enough to calculate how much universal law is called karma.
Likewise, by doing plagiarism. Nobody sees it other than yourself. In fact, the Robot Cheetah can't help much to detect this behavior because humans are obviously smarter to fool robots!
Greediness
Greedy is a door for someone to justify any means so that someone can fulfill his desire that is never satisfied.
In Steemit, it's not easy to make content, let alone more than one content every day. For someone who is greedy, he will justify the behavior of plagiarism in order to produce a lot of content in a fast way.
At the beginning of doing plagiarism, it is possible that the perpetrators will be lucky not to be caught. But for the future? Just remember an old saying that says:
As clever as a squirrel jumps, it will fall too.
Maybe at first the actor thought, "It's okay to plagiarism, just a little, after all no one sees, right?" Wow, if you think like this, of course it's already bad because you will be addicted to do it again and again.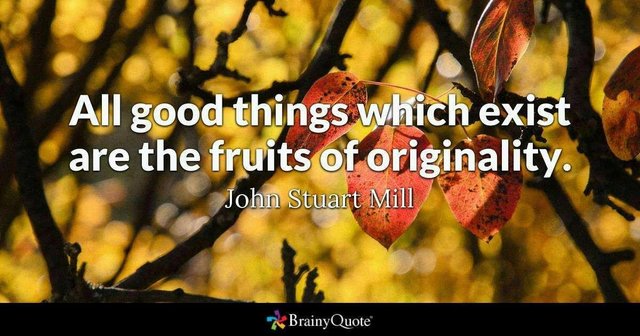 Be Exist With Originality
No Fear
Sometimes fear is needed to make us do something better so that something that is feared doesn't come true.
Likewise with fear of plagiarism. You must be afraid of the impact of plagiarism that can make the perpetrator's career dying. In the beginning, the name of the perpetrator could have skyrocketed because of his good work. Everyone has believed him. However, remember the heyday achieved by unhealthy roads will also fall quickly.
So, fear your future is dying if you do plagiarism, so you will stay away from plagiarism and learn to enrich the quality of your own content.
Respect Yourself with Honesty
No one else is able to judge higher than yourself. You must respect yourself before you ask to be respected and respected by others. Honesty is a trait that makes you respected by many people. So, learning to refrain from plagiarism is a way to make yourself valuable.
Hopefully all of us Steemians can avoid the slightest plagiarism. Because plagiarism is an inhumane act because it does not respect the true copyright.
Regards,
Anggrek Lestari.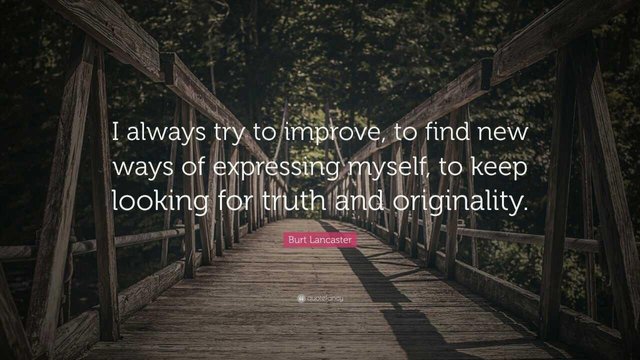 Keep originality
BAHASA: Plagiat Memang Memikat, Tapi Bisa Membuat Karier Anda Sekarat
Kesempatan untuk berbuat keburukan selalu terlihat lebih besar, dibandingkan kesempatan untuk meniatkan perbuatan baik. Perilaku plagiat menurut saya ibaratnya melakukan korupsi. Selalu menggiurkan karena tidak diketahui oleh orang lain pada awalnya.
Seseorang berani berbuat keburukan karena merasa tidak ada orang lain yang melihatnya. Itu pula alasan mengapa sejak kecil manusia harus diajarkan tentang moralitas dan keyakinan beragama, karena akal saja tidak akan cukup menghitung seberapa besar hukum alam semesta bernama karma.
Begitula pula dengan melakukan plagiat. Tak ada yang melihatnya selain diri Anda sendiri. Bahkan, si Robot Cheetah pun tidak bisa menolong banyak untuk mendeteksi perilaku ini karena manusia jelas saja lebih pintar mengelabui robot!
Sifat Serakah
Sifat serakah merupakan pintu untuk seseorang kemudian menghalalkan segala cara agar seseorang tersebut bisa memenuhi keinginannya yang tidak pernah puas.
Di Steemit, memang tidak mudah membuat konten, apalagi lebih dari satu konten setiap harinya. Bagi orang yang serakah, dia akan menghalalkan perilaku plagiat agar bisa menghasilkan banyak konten dengan cara cepat.
Di awal melakukan plagiat, mungkin saja pelaku akan beruntung tidak ketahuan. Tapi untuk selanjutnya? Ingat saja sebuah pepatah lama yang mengatakan:
Sepintar-pintarnya tupai melompat, pasti akan jatuh juga.
Mungkin awalnya pelaku berpikiran, "tidak apa-apa plagiat, cuma sedikit saja kok, lagipula tidak ada yang lihat, kan?" Wah, kalau sudah berpikiran begini tentu saja sudah gawat karena karena akan ketagihan untuk melakukan lagi-lagi dan lagi.
Tidak Ada Rasa Takut
Terkadang rasa takut dibutuhkan untuk membuat kita melakukan sesuatu lebih baik agar sesuatu yang ditakutkan tersebut tidak menjadi kenyataan.
Begitu pula dengan rasa takut melakukan plagiat. Anda harus takut terhadap dampak plagiat yang bisa membuat karier pelaku sekarat. Di awal-awal, nama pelaku bisa saja melambung tinggi karena karyanya bagus. Semua orang sudah percaya padanya. Namun, ingatlah masa kejayaan yang diraih dengan jalan tidak sehat juga akan jatuh dengan cepat.
Maka, takutlah masa depan Anda sekarat bila melakukan plagiat, sehingga Anda akan menjauhi plagiat dan belajar memperkaya kualitas konten Anda sendiri.
Hargai Diri Sendiri dengan Kejujuran
Tak ada yang lain yang mampu menilai lebih tinggi dibanding Anda sendiri. Anda harus menghargai diri sendiri sebelum Anda meminta dihormati dan disegani oleh orang lain. Kejujuran adalah satu sifat yang membuat Anda akan disegani banyak orang. Maka, belajar menahan diri untuk tidak plagiat adalah termasuk cara untuk membuat diri bernilai.
Semoga kita semua para Steemian bisa terhindar dari perilaku plagiat sekecil apa pun. Karena plagiat adalah tindakan tidak manusiawi karena tidak menghargai hak cipta yang sesungguhnya.
Salam
Anggrek Lestari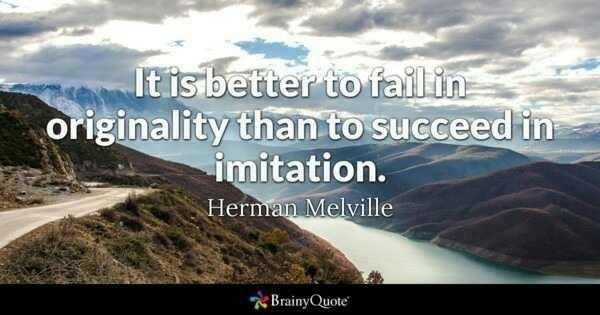 Be Original