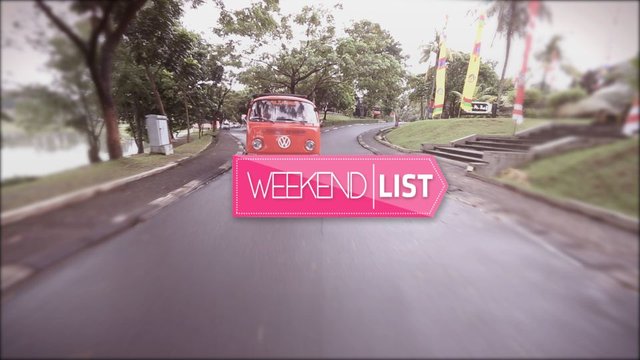 Weekend has arrived! You should not waste your weekend by lazing in the room alone! Usually during weekdays we are preoccupied with work, or time to study in formal educational institutions, then when the weekend is the right time to do things that are difficult to do during the weekdays.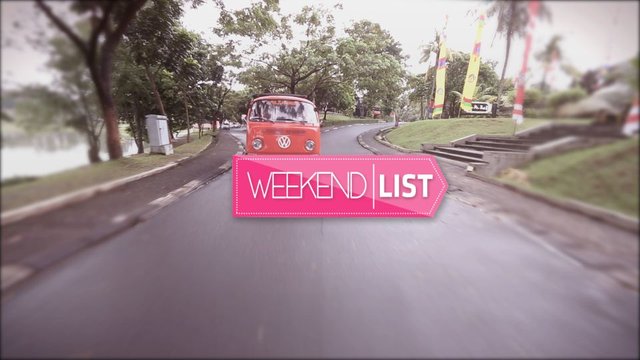 What's your list to do on weekend?
Weekends are perfect for you to treat yourself and do anything that can ward off the burden of the mind after the days used to think hard for example to pursue a career.
Let's do some of the following good things so you have a life of balance between pursuing a career and being happy.

1. Meet Your Friends and Get Community Together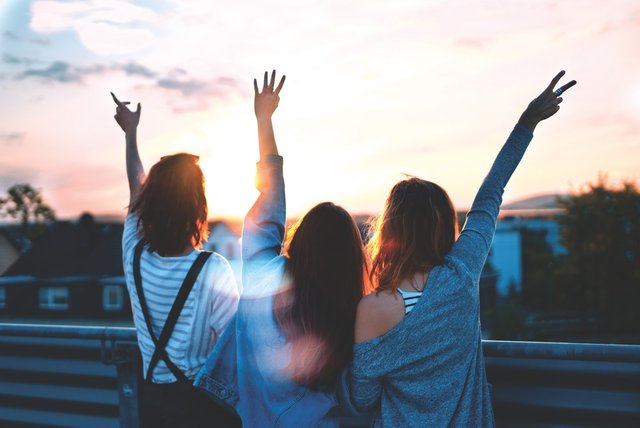 Friends
When someone has become a worker, especially a worker with office hours, it will be very difficult to meet friends or people in the same community, such as the Steemit community as an example.
Meet friends and get together with the community can bring up your spirits and bring joy when you gather with quality time, not just get together but each of you holds the phone.
New and fresh ideas can arise when you come together with friends and companions. You can also promote Steemit when meeting friends. No need to do promo-steem hard and direct to the point. You just need to tell your exciting experience during joining in Steemit. If your story is interesting, your friends will ask more questions about how to have a Steemit account.

2.Watching Movies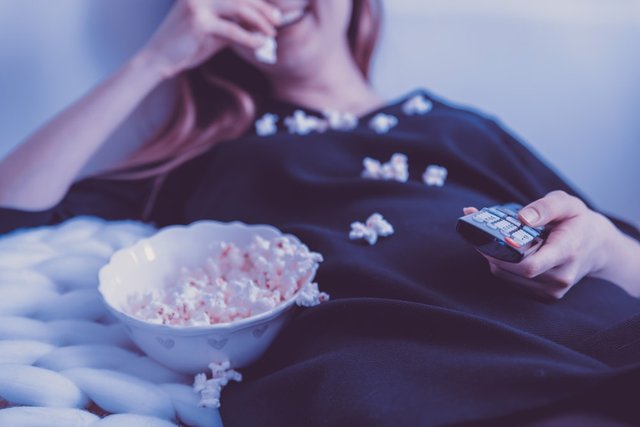 Watching Movie With Popcorn!
You do not need to go to the cinema if you are lazy to get out of the house. You can rent movies digitally or watch movies online. Now there are so many mobile apps that provide different types of movies, like Netflix, HOOQ, VIU, and more with multilingual language options.
Do not forget to provide your favorite snacks to enjoy while watching. My favorite snack is popcorn! How about you?

3. Reading Books While Listening To Music Playlists That Make You Calm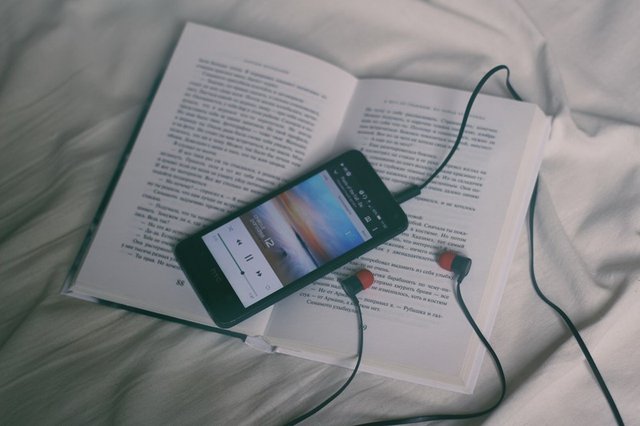 Read and Listen
Reading books is a lot of benefits for life. In fact, the book is now available softcopy version of e-book that you can buy shop on your phone.
For fictional enthusiasts, they will feel like vacationing to the worlds in the book. It feels great to imagine traveling to different places just by having a book capital.
Do not forget to select your favorite music list that does not interfere with your concentration while reading.

4.Spa and Choose Aroma Therapy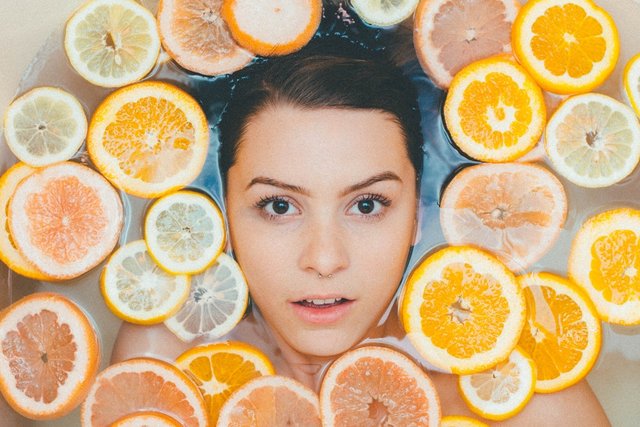 Me time with Spa
For those of you women who want to spend the weekend alone quietly, you can choose the spa accompanied aroma therapy. For those of you who have bathup, you can save costs. You just need to buy spa equipment at an affordable price and you can use it repeatedly in the next weekend.
5. Cooking Favorite Foods For The Family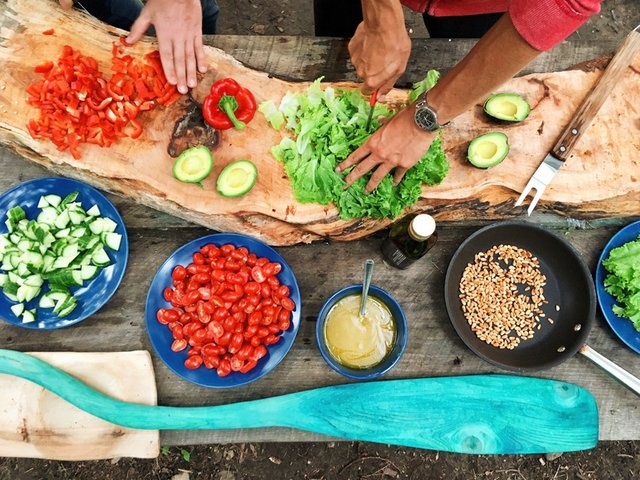 Cooking with family
Weekend just at home with beloved family you can use to cook favorite food for them.
In fact, you can also invite them to cook together. Really exciting activities that further strengthen your relationship with family.
For Steemit users, you can share the recipe in Steemit and get rewards. The benefits doubled, right?
Those are some good things that I recommend for you to do at the weekend. What about Steemit? Do you have to leave Steemit on the weekend?
I advise you to use Steemit only at one time, for example at night after all your priority activities have been completed.
You can also use post scheduling using eSteem (@esteemapp) or Steempress (@steempress-io) so you do not have to worry about skipping to share post on Steemit.
Happy weekend, Steemian!
INDONESIAN LANGUAGE: Hal-Hal Baik yang Harus Kamu Lakukan Saat Akhir Pekan. Bagaimana dengan Steemit?
Akhir pekan telah tiba! Sebaiknya jangan sia-siakan weekend dengan bermalas-malasan di kamar saja! Biasanya saat weekdays kita disibukkan dengan pekerjaan, atau waktu untuk belajar di lembaga pendidikan formal, maka saat akhir pekanlah waktu yang tepat untuk melakukan hal yang sulit dilakukan saat weekdays.
Akhir pekan sangat cocok untuk Anda memanjakan diri dan melakukan apa pun yang bisa mengusir beban pikiran setelah di hari-hari biasa digunakan untuk berpikir keras misalnya untuk mengejar karier.
Yuk, lakukan beberapa hal baik berikut ini agar Anda memiliki kehidupan yang seimbang antara mengejar karier dan membahagiakan diri.

1.Bertemu Teman dan Berkumpul Bersama Komunitas
Saat seseorang sudah menjadi pekerja, terkhususnya pekerja dengan jam kerja kantor, maka akan sangat sulit bertemu teman ataupun orang-orang dalam komunitas yang sama, seperti komunitas Steemit sebagai contohnya.
Bertemu teman dan berkumpul bersama komunitas bisa memunculkan lagi semangatmu dan mendatangkan keceriaan bila kalian berkumpul dengan waktu yang berkualitas, bukan hanya sekadar berkumpul tetapi masing-masing dari kalian memegang ponsel.
Ide-ide baru dan segar bisa muncul saat Anda berkumpul dengan teman dan kompunitas. Anda juga bisa mempromosikan Steemit saat bertemu teman. Tak perlu melakukan promo-steem secara keras dan langsung to the point. Anda hanya perlu menceritakan pengalaman seru Anda selama bergabung di Steemit. Bila cerita Anda menarik, pasti teman Anda akan bertanya lebih lanjut bagaimana caranya memiliki akun Steemit.

2.Menonton Film
Anda tidak perlu pergi ke bioskop bila Anda malas untuk keluar rumah. Anda bisa menyewa film secara digital ataupun menonton film secara online. Kini banyak sekali aplikasi ponsel yang menyediakan berbagai jenis untuk film, seperti Netflix, HOOQ, VIU, dan masih banyak yang lainnya dengan pilihan bahasa multibahasa.
Jangan lupa untuk menyediakan camilan favorit Anda untuk dinikmati saat menonton. Camilan favorit saya adalah popcorn! Bagaimana dengan Anda?

3.Membaca Buku Sambil Mendengarkan Daftar Putar Musik yang Membuat Anda Tenang
Membaca buku banyak sekali manfaatnya untuk kehidupan. Bahkan, buku kini sudah tersedia sofcopy versi e-book yang bisa Anda beli toko pada ponsel Anda.
Bagi para penyuka cerita fiksi, mereka akan merasa seperti berlibur ke dunia-dunia yang ada dalam buku tersebut. Rasanya sangat menyenangkan membayangkan bepergian ke berbagai tempat hanya dengan bermodal sebuah buku.
Jangan lupa pilih daftar musik kesukaan Anda yang tidak mengganggu konsentrasi Anda saat membaca.
4.Spa dan Pilihlah Aroma Terapi
Bagi Anda para wanita yang ingin menghabiskan waktu berakhir pekan sendirian dengan tenang, Anda bisa memilih spa ditemani aroma terapi. Bagi Anda yang memiliki bathup, Anda bisa menghemat biaya. Anda hanya perlu membeli perlengkapan spa dengan harga yang terjangkau dan bisa Anda pakai berulang kali di akhir pekan selanjutnya.
5.Memasak Makanan Favorit Keluarga
Weekend hanya di rumah saja bersama keluarga tercinta bisa Anda manfaatkan untuk memasakkan mereka makanan kesukaan.
Bahkan, Anda juga bisa mengajak mereka masak bersama. Sungguh kegiatan seru yan semakin mempererat hubungan Anda dengan keluarga.
Bagi pengguna Steemit, Anda bisa membagikan resep tersebut di Steemit dan bisa mendapatkan rewards. Manfaatnya berlipat ganda, kan?
Itulah beberapa hal baik yang saya rekomendasikan untuk Anda lakukan di akhir pekan. Bagaimana dengan Steemit? Apakah Anda harus meninggalkan Steemit di akhir pekan?
Saya menyarankan Anda untuk menggunakan Steemit hanya pada satu waktu, misalnya pada malam hari setelah semua kegiatan prioritas Anda telah selesai.
Anda juga bisa menggunakan penjadwalan post menggunakan eSteem atau Steempress agar Anda tidak perlu khawatir melewatkan untuk membagikan post di Steemit.
Selamat berakhir pekan, Steemian!
Salam Bahagia dan Lestari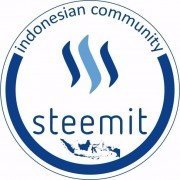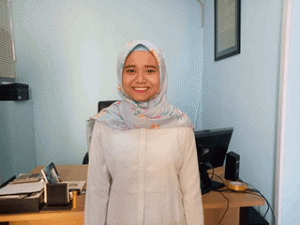 ---
Posted from my blog with SteemPress : http://narasilestari.com/good-things-you-should-do-at-the-weekend-what-about-steemit-hal-hal-baik-yang-harus-anda-lakukan-saat-akhir-pekan-bagaimana-dengan-steemit/
---