Right guys, straight off the bat, I live with two women, and they both appear to be happy, so don't listen to some schmuck who only has one woman, and pay an obscene amount of money for the privilege of listening to him drivelling on. If you want to listen or read advice from some guy who has a PHD in absolutely sod of all of any use whatsoever, then have a quick surf of the internet and find a page or ad that looks like this. Or if you want to read advice from this guy, then feel free to send me $100, and I will happily buy these for $9.99 and send them to you with my name on 🙂 (I'm joking btw, but if you do send me $100 I will happily send you one of these or something similar).
Now I will get something clear, I don't have a harem of women, nor do I follow any particular religion that means I can be married multiple times, also I am not some sort of male gigolo, and I don't give away free ice-cream, chocolate or puppies, I am married once and we also live with my sister in law. Also there is nothing strange, nor perverse, so for those of you reading this, thinking things were going to be kinky or a bedroom nature, then sorry to disappoint.
So now you know where I'm coming from, lets get started.
Guys do you ever feel like this is happening to you?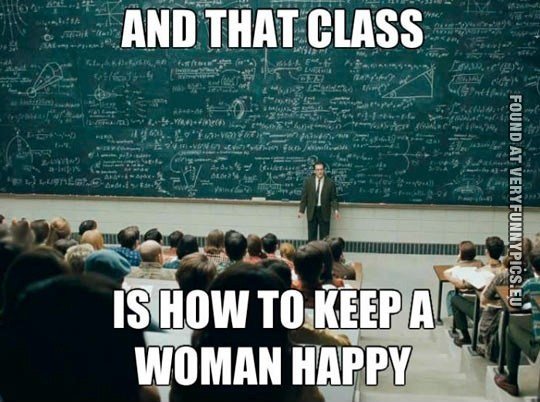 (image courtesy of veryfunnypics.eu)
Right then fellas, I've been where you are now, one minute you think things are going well, and then bam!! out of the blue, you are getting your head chewed off and being directed to the sofa in no uncertain terms. Now as far as we are concerned we have done nothing wrong, well you (and I) would be wrong, we probably should have put the toilet seat down (so that she didn't fall in when we forgot to flush) or we should have made the bed ( the reason "it will look like that later anyway" doesn't work), or even we should have remembered to pick her up from work, and not gone down the pub with our mates for a few, and leave her to walk home in the rain with the weekly shopping.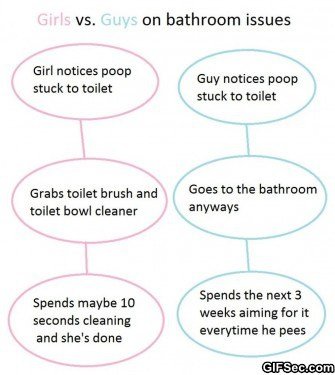 (image courtesy of gifsec.com)
Or you could be in the beginning camp, where you are still struggling to figure out how to ask a woman for her number, or out on a date, or even just how do you say "hi". If you are in this camp, then look at the picture above, understand it, and then just when you think you have the hang of it, forget it all, and start learning it all over again, backwards, forwards, sideways and upside down.
This might seem extreme but lets be honest, I would bet that every bloke in the world, who has tried to have a relationship with a woman would say the same, just when things are going great, something comes along to bugger it right up, and arseholes to elbows, we don't have a clue what happened.
This post might seem like I am anti women, or trying to put women down, and I'm really not, just have a look at the picture below, 5 points to a happy man and 53 for a happy woman. Women if you can think of me, please feel free to comment below, guys, I'm going to guess that you won't be able to think of anymore, but if you do, jot it all down in the comments bit as well.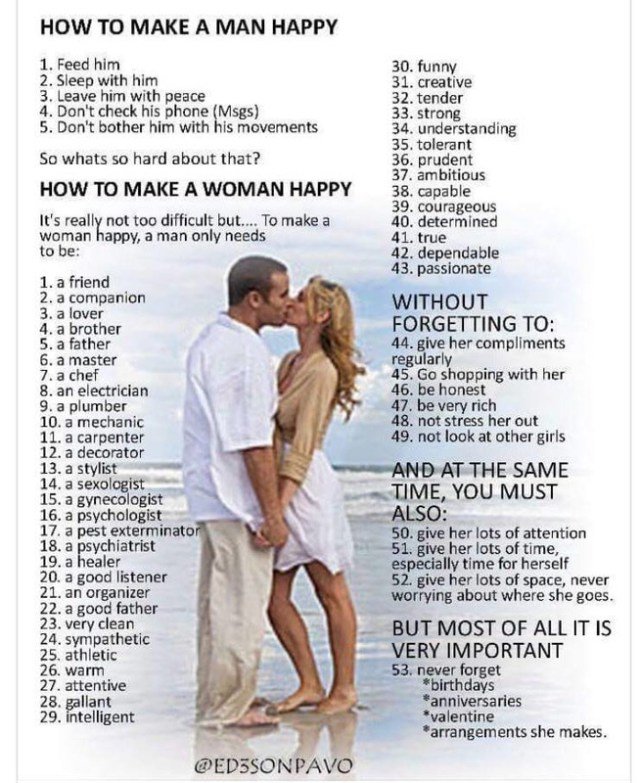 (image courtesy of twitter.com/ed3sonpavo)
In the interests of fairness, and to help open guys eyes, I'll be honest, I don't agree with all these points, number 4 and number 5 on the mans side, lets face it, if you have to put these on a list then there is a good chance that something isn't right with the relationship (unless you are organising a present for her) in which case if she gets a hint, then she will probably keep pestering you, until you give in and tell her, then you will be in trouble for not keeping the surprise!! This is a no win situation guys, although if anyone has figured this out please feel free to comment below, as I haven't solved this conundrum yet.
Number 46 on the woman's side, I strongly disagree with, yes have money so that you can treat her, buy a meal, or take her out if you want to, but if a girl is with you just because you have cash THEN SHE IS A GOLDDIGGER and you need to get rid pronto, and it won't matter if she is a supermodel or not, you will eventually be able to find a decent woman who wants to be with you.
So that's 3 points for a man and 52 for a woman, so now you can kinda see why us as guys, have a hard time making and keeping a woman happy.
Your probably wondering by now, how the hell do I keep TWO women happy?
The answer is really simple, give them the house and get your own MANCAVE!!
Now your probably thinking WTF and your joking right?, but no it is really that easy, when my sister in law wanted a bathroom installing from scratch I did it, when she needed new floors making, I did it, when my wife wanted a porch building, I did it, when my wife wanted some DIY doing, I did it. Now this might sound like I'm a walk over, and I am to a point, my philosophy is keep the women happy and my life will be so much simpler.
Think of it this way, once the house is completed, the women can do what they enjoy doing the most, decorating, and moving things around from one room to another, or from one wall to another, and what does this leave us guys free to do, yep you guessed it, build our man caves, so not only can I keep out the way and not get under their feet and potentially annoy them, but also I can have my own space and listen to my music while I work.
So next time you are house hunting with your partner, don't forget this post and gently explain to her how having a man cave will benefit the relationship 🙂 .
Disclaimer
I thought I'd better write one.
My understanding of keeping women happy is as follows – there have been no blazing rows, we have not fallen out, we all talk on a very regular basis daily, nothing has been thrown at my head, I have received no death threats, I get a smile from both of them everyday, nobody has tried to poison my food (although if you don't hear from me in the next month, then I may be wrong).
All characters and events in this post, even those based on real people, are entirely fictional. Any celebrity voices (if you've read this in a celebrity voice, then please comment below as to who and why), are impersonated poorly. The above post contains course language, and due to its content, should not be viewed by anyone (but if you have got this far, then sorry it's too late).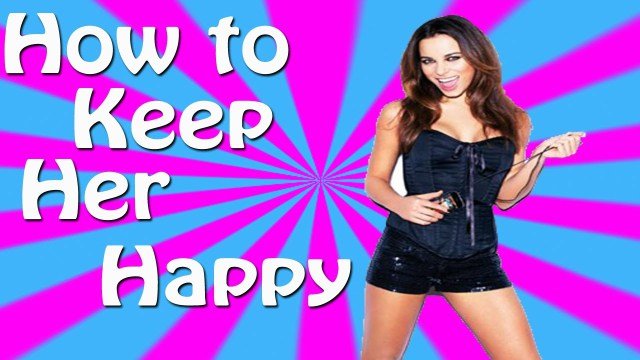 (image courtesy of pinterest.com)