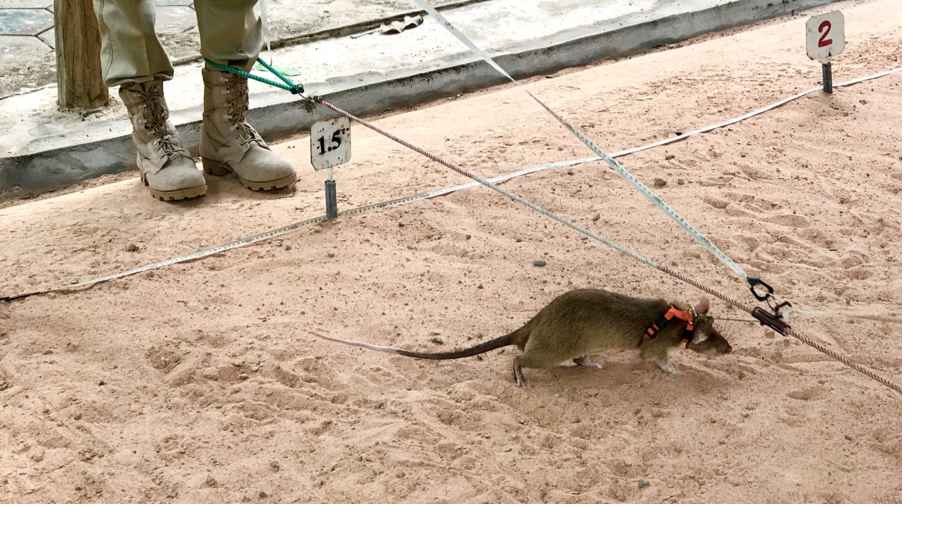 This little big hero is an expert of finding landmines.
"I hear and I forget. I see and I remember. I do and I understand." Confucius
On my second week in Cambodia after exploring the Angkor temples, I found this interesting NGO called APOPO which have developed a technique for finding landmines in countries suffering from explosive remnants of war. Their working strategy is based on the training and development of rats for searching landmines and other explosives, These little heroes have developed an ability to smell explosives left underground during the past war in Cambodia.
Over 60 countries located in South Asia, Africa and South America still have abandoned explosives on their territory, extensive areas are contaminated heavily with all sort of explosives, anti-personal mines, anti-tank mines, unexploited missiles and mortars. These bombs are still causing tragic accidents to local communities who are unable to work their productive land.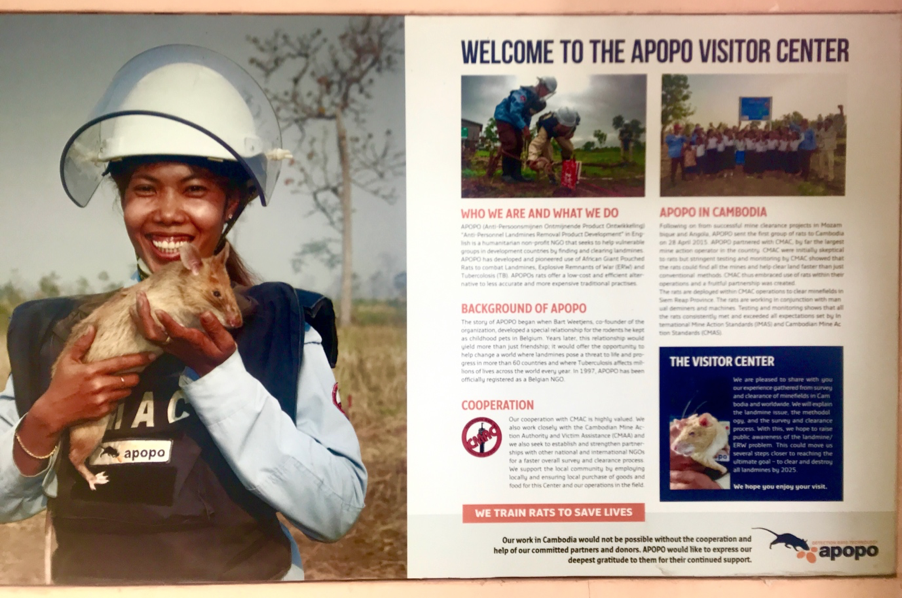 The trainers take great care of these little heroes.
The main process used for searching humanitarian demining on land is with the use of metal detectors which are sensitive enough to detect any metal particles buried in the land. This method is quite effective to find metal explosives but also yield several units of false positives, additionally, as it requires to walk close enough for finding mines which add more risk to demining experts and slows down the time to clear a land.
Young pups stay with their mothers for three weeks before they begin their training. At 4 weeks these pups are taken into socialization where APOPO trainers will carry them around to an environment focused on sights, sounds, smell and noise.
Once these pups are comfortable with their trainers, a clicker-based training will help them to associate a clicker sound with a reward which can be peanuts or bananas. As the rats get motivated to this sound with food, they can go to the next part of the training.
Scent training will help the rats to identify TNT odour and discard normal smells for a food reward, the explosive odour will be released in higher amounts and reduced slowly as the land area is extended. Finally, the rats will become mine detector rats (MDR) and ready for real conditions.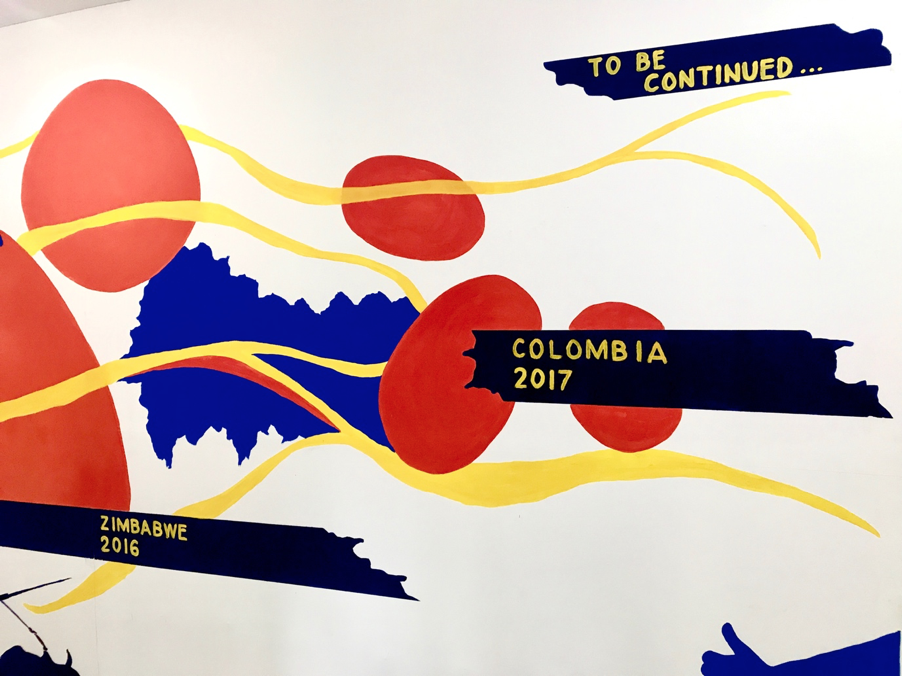 Road map for APOPO.
Currently, APOPO has operations in Africa and they have been working in Cambodia since 2015 clearing land at an efficient rate. In Colombia, the country where I was born, locals had suffered from anti-personal mines during a war that lasted half of a century. APOPO has been assisting our country since last year and doing great work. I hope our lands get completely cleaned from this threat one day.
Ref: https://www.apopo.org/ APOPO is located in Siem Reap, Cambodia