🌴🌊🌞 The Five Best Beaches In Mauritius 🌴🌊🌞
Ok, so first up: writing this post is impossible. Mauritius has over 160 km of beaches, and pretty much all of them are pristine. Creating a definitive list (and don't even get me started about rankings!) is tough going. My top five, therefore, are just those beaches where I like to hang out. Had this post been written by anyone else, you would be reading a totally different article: Mont Choisy, though gorgeous, isn't here – simply because I don't really go there. Neither is the iconic Trou aux Biches, a favourite place for many Mauritian families. 
 The sea's temperature is basically bathwater come summer. All of these places have fine, golden sand, advert-style, and crystal-clear water that's perfect for relaxing in or exploring. Like pretty much all the hotel brochures will tell you, "a large variety of watersports can be practiced on the island", too.Which is why I've chosen the beaches with personality, history, and a bit of a wild side. I've cheated a little bit in some places – there are 'stretches' of coast that I really love, which contain three or four 'slices' of shore that you should discover on foot (there's no excuse not to!) Here we go: 
Pereybere Beach 🌴🌊🌞
 The Pereybere beach is located 2 kilometers east of Grand Baie and is easily accessible when driving from Grand Baie along the main coastal road heading east direction of Cap Malheureux.The Pereybere beach is very popular with both locals and tourists staying in Pereybere or in the neighboring Grand Baie. Because the water at the lagoon is quite deep and crystal clear, it makes for great snorkeling.Pereybere beach is full of life with fast food stalls scattered along the beach selling kebab, sandwiches and also fresh pineapple.Also, few meters from the beach you will find many bars and restaurants serving Chinese, Mauritian and International cuisine.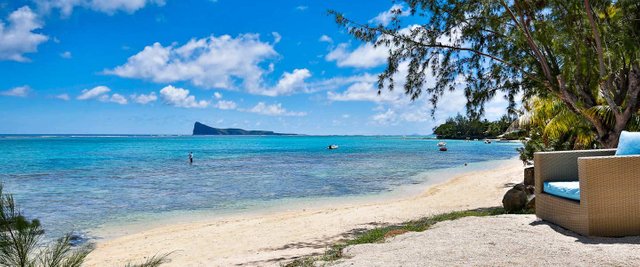 Image: Source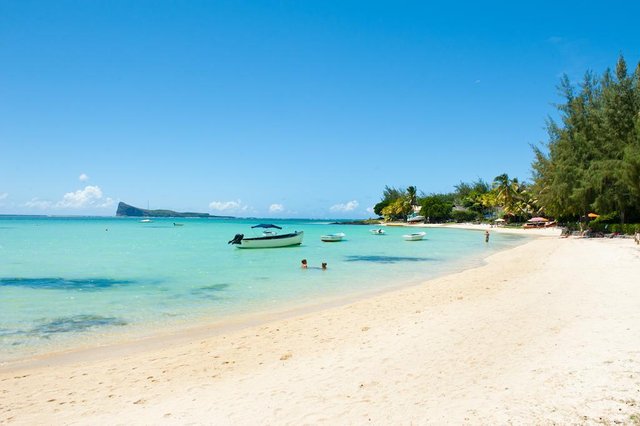 Image: Source
Tamarin 🌴🌊🌞
 I can never get enough of Tamarin bay. The sand is light basalt-grey, as if the place demanded a personality different from the rest of the island. It's possibly the one beach where you'll find tourists, foreigners and locals mingling all together, a symbol of unity that's made Tamarin a hotspot for artist gatherings and musical events. What you really should come for, however, is the sunset. It's unlike anything else you've ever seen: the whole bay is drenched in colour, reflected in the water, in the mountains, a golden pink, purple and blue that, honestly, no adjective could do justice.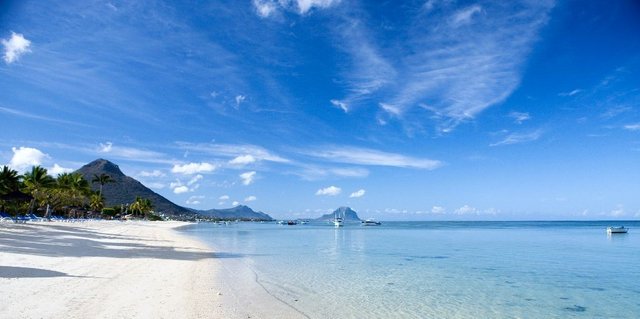 Image: Source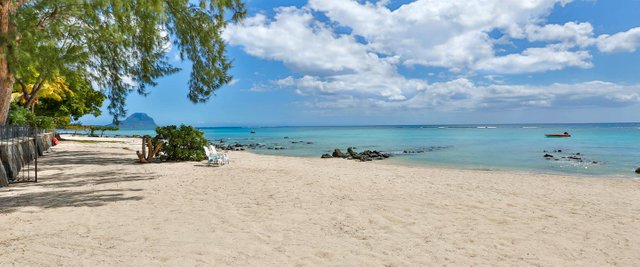 Image: Source
Blue Bay Beach 🌴🌊🌞
The Blue Bay beach is situated at the South East of Mauritius not far from the port city of Mahebourg. This is one of those beaches where it is simply hard to get a bad picture. The contrasts are amazing. Once you reach Blue Bay beach, you will realize where the name comes from. The sea is crystal clear with many different blues shinning from any angle.Blue Bay Beach can get quite crowded on weekends with locals heading from Mahebourg to enjoy some relaxation on this beautiful beach. During the week, the beach is quite empty and you will have this beautiful beach almost for yourself.The beach is perfectly suited for swimming and relaxing. It is also possible to enjoy a very nice stroll along the beach seeing small beautiful bays away from the public.Blue Bay is also very famous for the Blue Bay marine park which is the first and biggest marine park in Mauritius. Blue Bay Marine Park is an ideal destination for snorkeling trips.The Blue Bay Beach is easily accessible from Mahebourg. You can take a direct bus to the beach or use a local taxi for the short drive.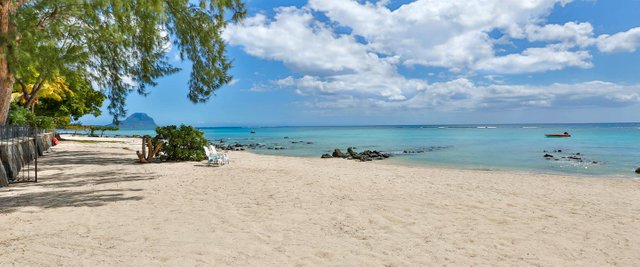 Image: Source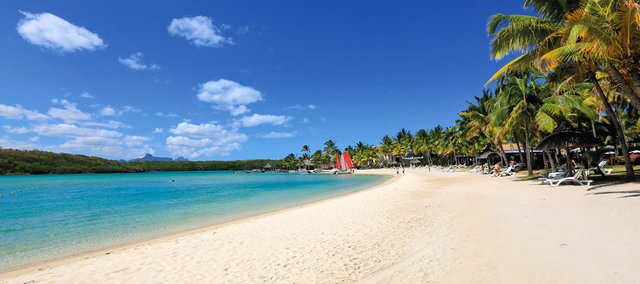 Image: Source
Flic en Flac Beach 🌴🌊🌞
 The beach of Flic en Flac is located on the west coast of Mauritius between the village of Albion and Tamarin.The Flic en Flac beach (which means "Free and Flat Land" in Dutch) is one of the longest beaches of Mauritius. The beach continues almost all the way to the village of Tamarin and as such is ideal for a great 1 hour beach walk.The beach is great for bathing, swimming, snorkeling and for spending a day of relaxation with your partner, family and friends.The beach of Flic en Flac has white sand and a turquoise blue lagoon. The beach is entirely protected by the coral reef and offers best swimming possibilities without strong sea currents.
When entering the sea be aware of the corals and especially of the sea urchin which are very common in this area. Stepping on a sea urchin can be very painful and this is why it is highly recommended to wear sandals or swimming shoes when entering the sea.The highlights of Flic en Flac are the beautiful sunsets which fill the sky with range of colors. The sight of the sun disappearing in the sea with the remarkable scenery of the beach all around is quite breathtaking.During weekdays the beach of Flic en Flac is quite empty while in the weekends the beach can become quite busy with many locals from the surrounding villages and towns.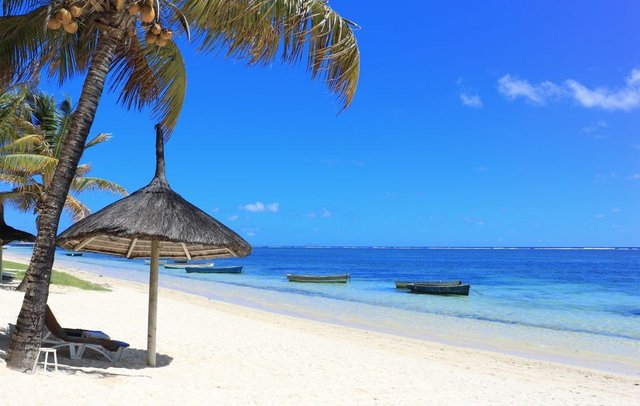 Image: Source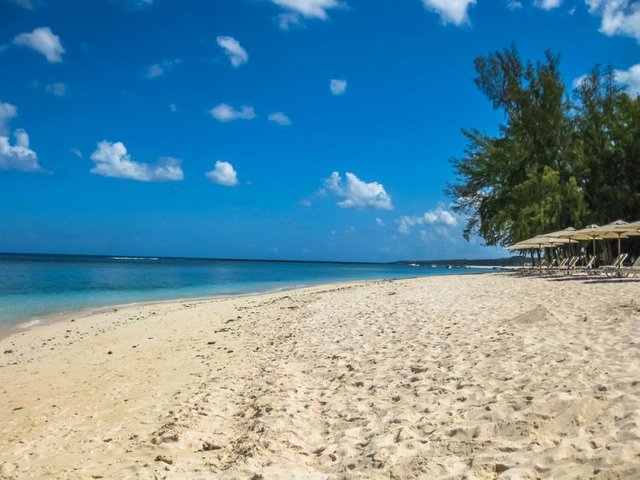 Image: Source
Le Morne 🌴🌊🌞
This place defines iconic.  This whole stretch of coast is among the world's most beautiful and this isn't just my opinion! The beach and lagoon are gorgeous – but that's the usual deal. What makes this whole place extraordinary (so many adjectives so far, I know, but trust me it's justified) is that, when you're swimming or just lying on your back, eyes turned towards the land, you're met with spectacular jagged mountains in a palette of green and purple. Make sure to stay long enough so you can enjoy a sunset swim, where the whole coast is tinted pink and gold. Photography lovers: you'll want to camp here for a while. That's not all, of course: Le Morne is a UNESCO world heritage site, a place commemorative of the horrors of slavery. It almost cuts you with its geographical memory. It's the place you would choose, if you were to describe one of the areas that defines or encapsulates Mauritius.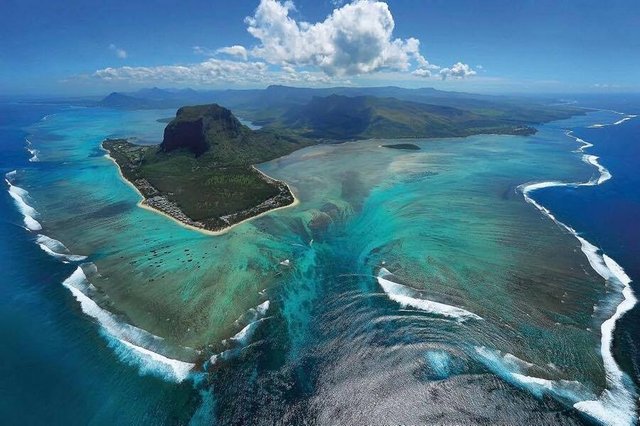 Image: Source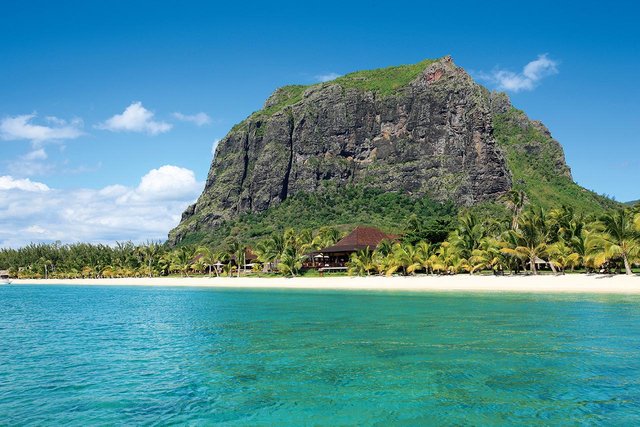 Image: Source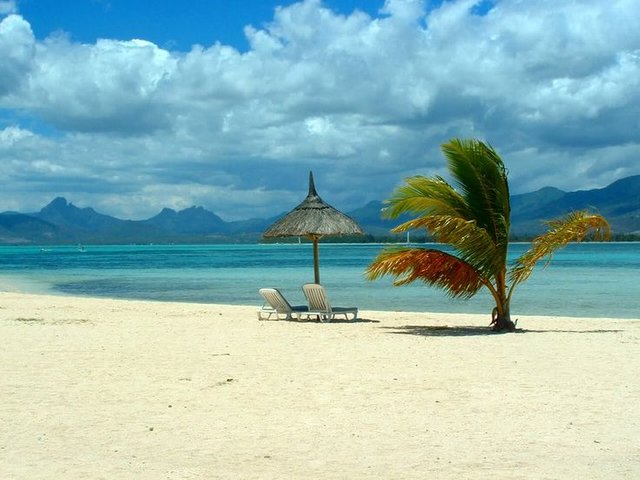 Image: Source
Lovely Regards
Andriano