Shisha Cafe
There are various kinds of business that we do from trading to service providers, here I want to share about the business that you do, even though it's small but fun ...
Ada bermacam usaha yang kita lakukan dari berdagang hingga penyedia jasa, disini saya ingin berbagi tentang usaha yang di lakukan temen saya, meskipun kecil tapi menyenangkan...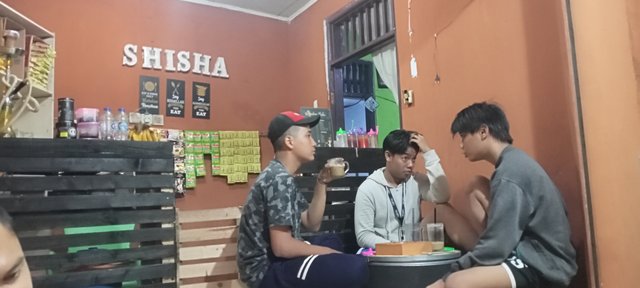 When the digital world becomes easier to use, I thought about introducing the world of cryptocurrency for those who don't really understand it, for the method of exchange, and helping my friend's business a little.
Ketika dunia digital semakin mudah digunakan, saya berpikir untuk mengenalkan Dunia cryptocurrency bagi mereka yang belum begitu paham, untuk metode pertukaran, dan sedikit membantu usaha teman saya.