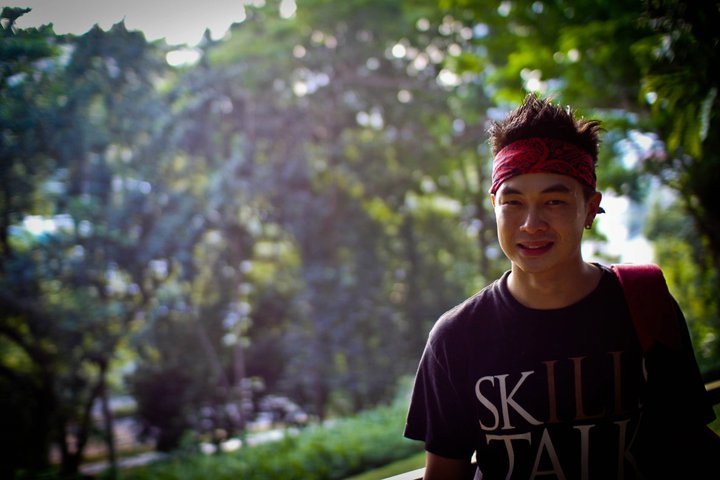 Six years ago on my birthday, I launched my blog.
Yeah I did the whole "quit my job to follow my dream" thing. I was working as a social media marketer back then for a friend. I was with him for a couple of years and thought that it was enough.
I've always loved to write and it was my dream to become a writer in my own terms.
Those terms, six years ago were:
Making a ton of money from blogging
Becoming famous from blogging
Basically enjoy the good life of working from home in my underwear and being my own boss
That was all I knew. My foray towards my venture was inspired by internet marketing, which I learnt myself from the internet.
I also decided that I'd take up the self-help/personal development/self-improvement niche. Why? Because I thought why not? My dad died right before I enrolled into college. I felt I could help people with my stories.
And I launched the blog. The picture you see above was one of my first banners which I used.
I was hyped. I was inspired, energized and motivated as fuck.
But as the years went by, that smile on my face faded.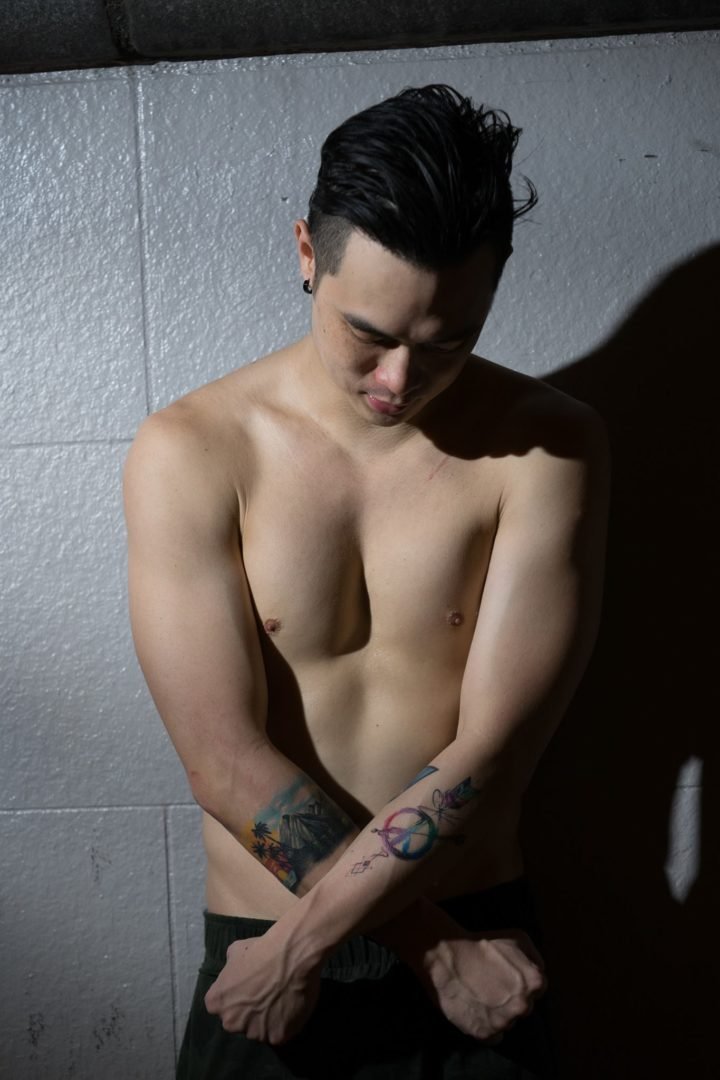 Knocked down repeatedly and felt cuffed
Over the six years, so many things pissed me off and created a grand amount of disillusionment in me.
I realized how bad I was with marketing or rather, how many limiting beliefs I had about it. I am not trying to make excuses, but when I tried to execute marketing or business decisions, I felt like I was going backwards. It always made more sense to me if I simply focused on writing and creating art.
I grew tired about writing about self-help. Honestly, when you write so much about it, you tend to wonder if this shit really works.
I didn't like how the so-called gurus, experts or other passionate entrepreneurs in the field worked. A lot of them are full of shit. They're scammers. Those that aren't are in my opinion are either too young, hence showy to a fault or simply stretching the smallest of loopholes just to make a quick buck which contradicts their proclamation of wanting to help others.
I made good money before, but I stopped because it just didn't feel right with me. I was promoting shitty affiliate products which I knew were mediocre at best. The money was good, but I didn't feel good about it. That's when I learnt you've got to feel it every step of the way when you're supposed to love what you do.
I felt I was conveniently sacrificing my love for writing for business. I actually love to write fiction the most. When I wrote about self-help, it felt too contrived. 
I didn't see a point in succeeding in business when I was still unhappy. I've a ton of anger issues. Despite some success, I was still unhappy. This was a major dilemma I had to deal with.
Suffice to say, I became tired.
Many have been the days where I didn't feel like getting out of bed because I knew that it was going to be another depressing day.
I wondered over and over again why I bothered to write.
I have no big inspirational quote here or takeaway for you now.
I am just going to continue my story here and today in my life, which is that I am evolving along with the work I do.
And I wish for you to do the same.
Your life is an evolution.
You change.
And so do your dreams.
Just work hard and make do with the best you can.
You don't have to tell it to me.
I know, despite my qualms and thoughts about how I feel towards my dreams, work and business, that I'm coming across as a whiny, little bitch.
This piece of writing today is but one of the many wake-up calls I've had.
Despite my reservations, I still try to learn and evolve anyway.
I write because I love it.
I write to help others because I know I can and I think it's important to be nice.
I write for money because I believe I deserve to make money.
I balance all that shit out. My artistic and business sides must come together and they slowly are. 
And the rewards do come: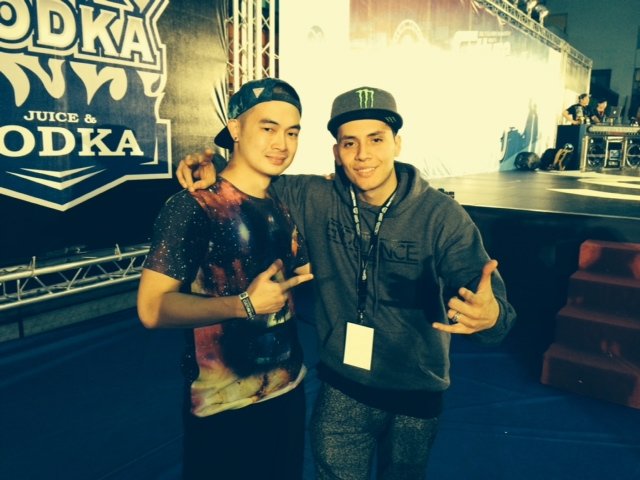 This is picture of me and one of my favorite Bboys out there. It was taken in Taipei.
He has never once come to my country. In 2015, when I heard that he was judging a competition in Taipei, I bought a ticket and flew over just to see him. I also got his autograph. 
Needless to say, it was one of the most memorable moments in my life. And I did it by simply going for it.
You see, six years ago, I didn't think I'd do it.
I always thought that my dream would be to make a ton of money online and then I'd book a ticket to go anywhere, anytime with absolute luxury.
But I didn't do that.
I just used what money I had, booked the ticket and went over.
That was that. That was one tick on my bucket list.
Dreams are evolutionary. That's why you need to adapt, play along and evolve to achieve what you want in life.
And it really doesn't have to be this huge thing for you.
You don't need a million dollars to travel to your favorite country. You just need enough for lodging, meals and the ticket.
You don't need to fall in love one hundred times to be with the right person. You only need to fall in love once.
You don't need a ton of workout routines to achieve a good body. You need the one you enjoy doing the most and the one that suits you.
You don't need to be famous so you don't feel alone. You just need your family and friends.
You don't even need your article to go viral on Steemit. If it gains some traction on other networks, more power to you. That's something you should work on.
See where I am getting at? You just need ONE breakthrough.
And again, that breakthrough doesn't have to be some big thing.
You can control it.
Control all the things you can in your life, little or big. Adapt. Evolve.
And I am pretty sure that your dreams are a lot closer than you think.