I have been very busy for a week, traveling and exploring. I will try to get some posts up about my adventures. I had NO net at all the whole damn time. I am burned out and very tired. 😴
I went to the fair, hiked to a glacier, played in a cave, walked a beach, went to a museum and fished.
I posted one thing yesterday to show I'm still alive.
I hope I can catch up on some rest and sleep.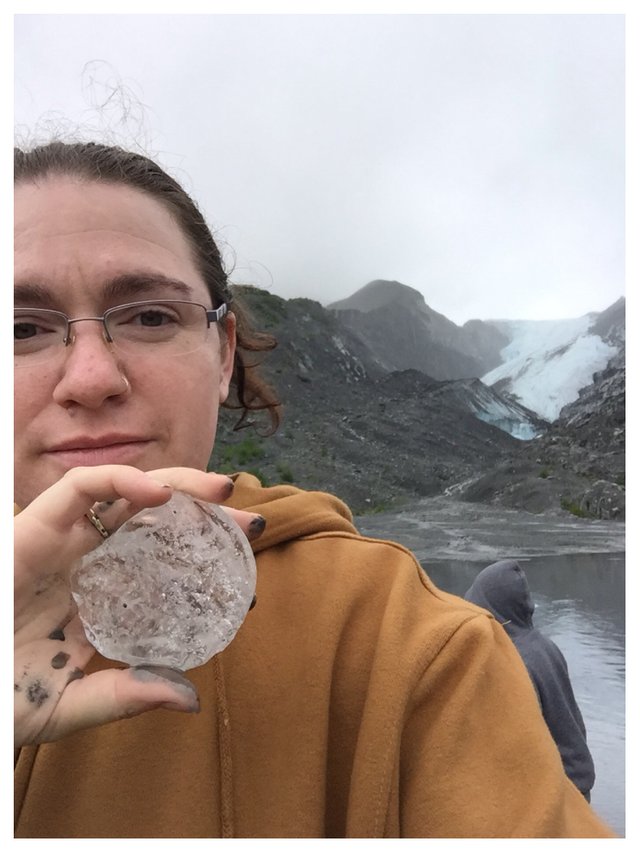 Proof of glacier
Yes that is real glacial ice I am holding