View the original post on Musing.io

 Once, I wrote a quote in my Facebook post about truth. I wrote "Truth always wins is the biggest lie." I think this is my best quote not because I wrote it myself but because it is a fact which is unfortunately true. But, why I wrote so?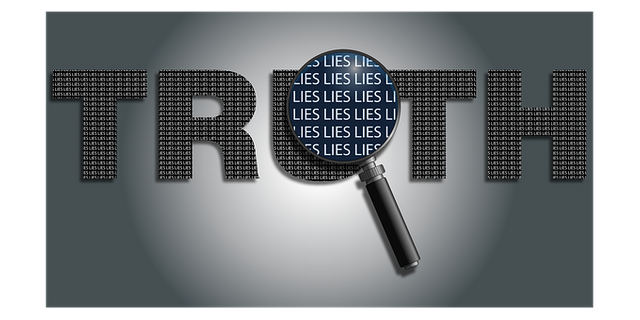 (Image source: Pixabay.com)
Right from the childhood we humans deal with lies and falsehood. Every child witnesses its parents speaking lies. Teachers, relatives, friends, politicians, religious preachers, businessmen, etc all speak lies but pretend to be the model of truthfulness. A child is told that whatever is written in the religious books is true. They are made to believe in false stories related to God, gods, Satan, demons, hell and heaven. These false stories influence the minds of children and when they grow up, they become a hypocrite and believer of falsehood. 
How many corrupt politicians, big businessmen and their slaves get punishment for their atrocities and lies? In fact, rich people seldom get punishment for their crimes. On the other hand, poor are put behind the bars for committing petty crimes. Laws are formed in such a way that only a rich person can get justice. For seeking justice, one needs help of an able lawyer. Able lawyer demands too much money. A rich person can afford to hire an able lawyer but a poor cannot. So, the poor are deprived of justice. You can see many such examples in India where poor criminals spend their whole life behind the bar for the petty crimes in which the maximum sentence would have been six months if the trial had been done in time. Also, these poor could not get bail because they were not able to pay the money for bail. Courts grant bail to rich people within a few hours, even on holidays. The USA demolished Iraq in the name of chemical weapon which were never found. Was it not the victory of falsehood?
One can witness many incidents in history where truth was defeated. In fact, whole history is written by the victors. Those who raised their voices to support truth were slain mercilessly. Socrates had to drink poison because he preached youngsters to say truth. Jesus Christ was killed because he was against lies. Mahatma Gandhi was killed because he was not the liar. So, I wrote this quote. It came in my mind after seeing victory of lies and falsehood everywhere. Falsehood and hypocrisy prevail all over the world.