20 million people in Africa are at risk of starvation
We need to respect our environment and people a little longer. We should not do Israel,thank God
The international organization for Migration (IOM) has called on the international community to take action to address the hunger crisis facing 20 million people in South Sudan, Somalia, Yemen and northeastern Nigeria.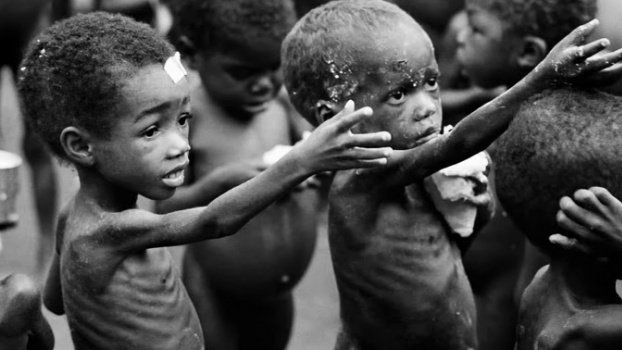 In a press conference held at the UN Office in Geneva, om spokesman Joel MILLMAN stressed that these countries are facing scarcity in certain regions due to severe drought conditions, conflicts, instability, violence and economic downturn, forcing millions of people to seek food and water by risking their lives." quoth.
In Southern Sudan on February 20, a famine was declared due to conflict and instability, and 100,000 people were in danger of their lives, Millman said, adding that the humanitarian situation in Somalia has deteriorated.
"A LARGE NUMBER OF PEOPLE HEADED TO THE ETHIOPIAN BORDER TO FIND FOOD."
Millman said that between 1 January and 26 February 138 thousand people were displaced in Somalia and a large number of people were heading towards the Ethiopian border to find food.
In Yemen, 17.1 million people are struggling with food shortages and crises, Millman noted, in some parts of Yemen is struggling with famine.
"INACTION CAN STARVE MILLIONS OF PEOPLE"
"Inertia can starve millions of people."the international community must take action in order to find a solution to the hunger crisis faced by 20 million people in South Sudan, Somalia, Yemen and Nigeria," said Mohammed Abdicker, Director of the IOM operations and Emergency Situations.
"In case of rapid movement, there is still the opportunity to prevent the spread of famine."he said.
In some parts of Southern Sudan, Nigeria, Somalia and Yemen, nearly 1.4 million children are under threat of death due to malnutrition, civil war and famine, the United Nations Children's Fund (UNICEF) said last week.