Iranian fiat currency (Rial) has been loosing value almost day by day
Such title sounds extremely weird when is used for writing a post about one of the most ancient civilizations in human history, isn't it?! Maybe not, since you can see some poor countries in top 10 most ancients too. By the way after Donald #Trump left the JCPOA agreement, Iranian currency (Rial) has started loosing value against USD and other currencies off course, and since Iran imports almost everything, it's highly affected vital commodities prices and caused a huge declination in people purchasing power. Each of the Iranian banknotes the guy is holding, is the most valuable in Iran (100,000 rials).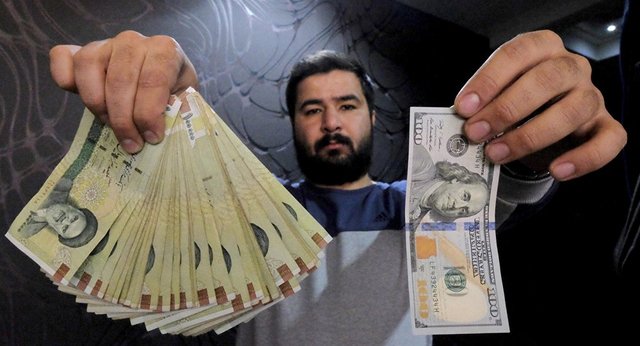 A little more than 3 months ago, 1USD equaled 40,000Rials, and now rial has dropped almost 2.5 times and the pair has changed to 1USD = 100,000Rials. Thousands of people have exchanged their rials and anything they had into USD or gold and there's also a small community who preferred to buy cryptocurrency.
The key note is that this drop has taken place before sanctions recurrence, which is gonna begin after 4th of November 2018. Speculators guess the drop will continue if the government don't accept meet the requirements that Trump is asking, if the regime wants to close another agreement with US and get rid of sanctions. Unless sanctions will toughen up, causing rial drop way lower than its current value.
Additionally, FATF is on the table. Iran has been listed on FATF blacklist (NCCT) as a terrorism supporter and made the situation tougher than before. Despite cooperation, unsurprisingly the government is refusing to agree with FATF terms and conditions, obviously because if they agree, they will have to remove the whole so-called banking system and setup a new one, which due to government's political incompatibility with this idea, is impossible.
It's good to know that many of Iranian crypto traders have lost all or some of their assets because of blockages that exchanges like Bittrex, have done to them. According to news.bitcoin.com:
 According to the head of Iran's Blockchain Association, over 500 BTC belonging to Iranians were confiscated by the U.S. government last year, and the number is still rising. He explains that Iranians are unable to take action through proper channels from within their country due to Iran's legal status of cryptocurrency. 
If you were aware of Islamic Republic of Iran strategies and policies, you most certainly would realize that none of these will make the government compromise with global powers such as US, UK and so on. Iran's government is more like a big systematic tribal community, trying their best to keep people more isolated from the globe especially by restricting and filtering all types media, just like North Korea, but with a population that its majority know how to dig its way over the governments obstacles.
As an Iranian, who fortunately has lost the chance of seeing the country's contemporary Islamic revolution, 4 decades ago, but heard and read a lot about it, I believe there's another huge one ahead. In the last couple of months, vital commodities have at least doubled in price. Rice, flour, sugar, meat, etc. had a significant rise in price and there are millions of Iranians who are unable to buy these goods anymore, it is quite scary!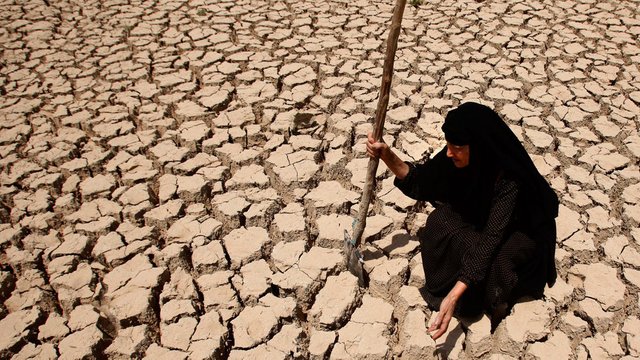 On the other hand, there are some other critical issues happening everyday. Nearly half of the population don't have clean water, not for drinking nor cleaning. A country where once was known as its rich underground pure water reservoirs, is now draining down in water a crisis, it actually has by far, not only because of miss managements, but also because there is no proper consumption culture and no running program to teach it to the people.
The same thing is happening for electricity. Seems like power sources are extremely draining as well. A power loss is happening everyday in every province and city, leaving stores or businesses work less and southern civilians like Ahvazi people get toasted in a hot climate, sometimes up to 55c degree!
It's not the bottom line! Threats on the environment, political prisoners, foreign currencies shortage (finding USD bills or any other currency became almost impossible in last couple of months) and many other tension and crisis, that you have to be an Iranian to understand, have taken place among people, leaving the government desperate to solve.
Speculating a revolution is what I can say half of the population have in mind right now, wishing it to be, unlike the previous, a happy ending one, though they had been thinking the previous one would be happy ending as well!
Thanks for reading this post and please wish a bright future for my people.