How to Train Your Parents at Mealtimes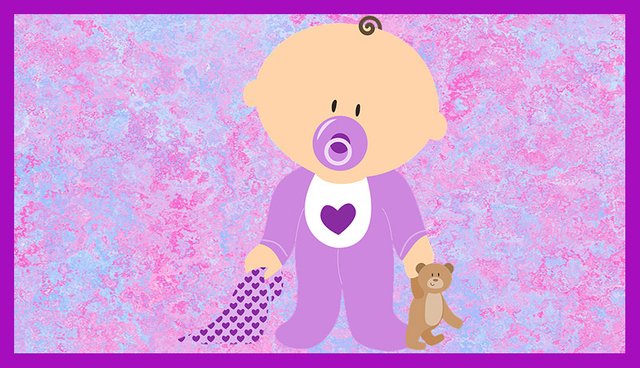 Today, I attempted to write from how I thought my toddler would look at the world...
Your parents will want you to eat, so fellow toddlers, my advice to you is to make it so that it is completely enjoyable for you. The main thing is to refuse to eat unless your parents get it absolutely right!
Let me tell you about what I have achieved for my mealtimes. I have a different set of rules for each meal time!
BREAKFAST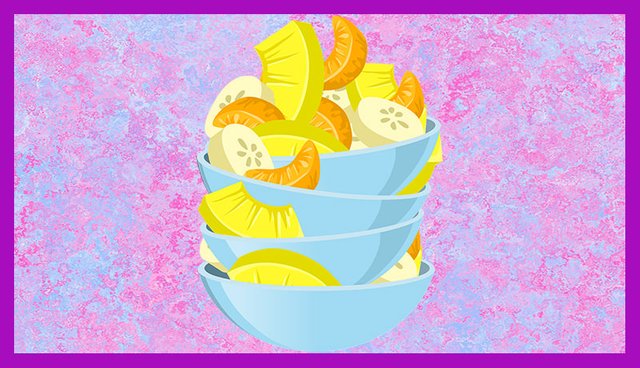 At breakfast time I have cereal mixed with yogurt and fruit purée. I have to be in the kitchen, held in one arm, whilst Mom prepares breakfast with the other hand. She's actually getting quite good at it now! It has to be the right fruit purée or else I won't eat more than one mouthful (basically not apple purée on its own, which was once my favorite).
When this is ready and mum has made a "cuppa teeeee", it's time to go into the living room, where my fold out baby deck chair is ready for me to climb on. Before I take a mouthful of breakfast I;
ensure that my favorite scene from a DVD is playing (at the moment it is a 3-minute section of Shrek the Halls, or Scrat the Squirrel's Gone Nutty short on Ice Age, previously it has been scenes from In the Night Garden and Waybuloo);
have to have my noisy plastic nursery rhyme book to hand and also my toy bus;
make sure that Mom is sitting with me and ready to feed me my yogurt breakfast, with her "cuppa teeeee" next to her.
Then I am ready to eat my breakfast (most of the time teehee)!
LUNCH
There are two acceptable scenarios for lunchtimes depending on whether I'm indoors or outdoors. There are only four jar flavors at lunchtimes that I will eat - Autumn Orchard Chicken, Mediterranean Beef, Fruity Chicken and Chicken Curry. I'm even very particular about which one of these I have. It's whatever takes my fancy at that particular moment.
If I am indoors, I have to have lunch in my room watching a Peppa Pig DVD, either sitting on Mom's knee, or placing a book on her knee and have her read to me, whilst I watch the DVD and eat my lunch. She has to read and feed me. I don't like to make things too easy!
When I'm outside, I used to not mind sitting in my buggy, but now I like to sit on the actual bench (any bench will do) and eat my lunch. I'm not too fussy on this, as there is nothing better than eating in the great outdoors.
DINNER TIME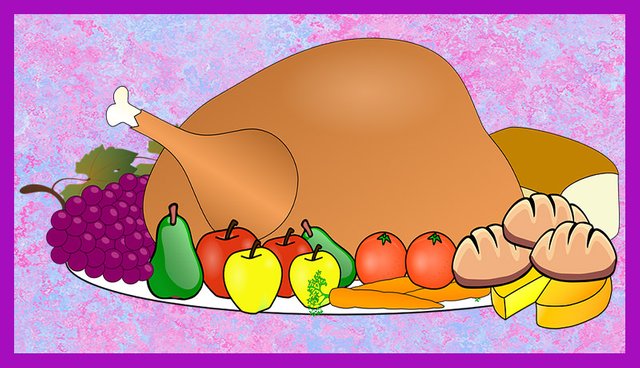 Mom and Dad used to try and sit me in my highchair to eat dinner, whilst they were eating theirs. But after many nights of constant crying whilst they tried desperately to eat and enjoy their own meal, they succumbed and let me roam about.
At the moment, I have some of their dinner, especially the meat - chicken, pork, bacon, and fish. I'll eat chips, rice but anything else no thank you! I used to eat veggies like green beans, peas, and carrots but I won't anymore!
So often I get some jar food, as well, Mom and Dad want to make sure that I get enough of these things they call vitamins and nutrients and I don't mind the veg that I come across in them! Often I will create a circuit, usually something like getting up and down off the sofa and running to the bathroom door and back, stopping to get a mouthful, before running around the circuit once more.
It's all fun and games! This was definitely the hardest meal time to train my parents on, as they did put up quite a resistance!
SNACKS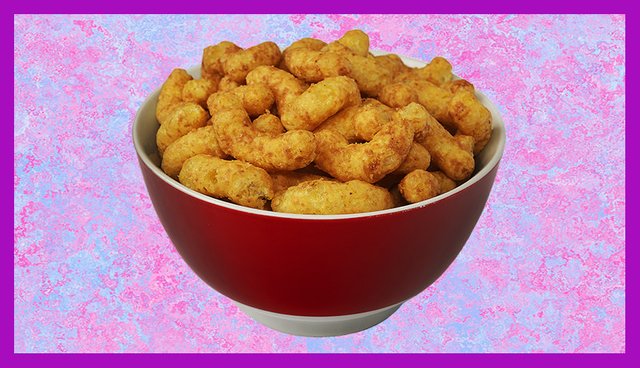 I'm quite good with my snacks, I'll eat rice cakes by the dozen, cheesy puffs by the packet and healthy fruit treats in triplicate! They just have to keep topping me up and providing the snacks, so I don't revert back to demanding the boob.
I've got quite a savory tooth, so I'm quite partial to a naughty pack of cheese and onion or bacon flavored crisps once in a little while. I'm getting into my sweet stuff though, I quite like custard creams and bourbon biscuits, but not too many.
I don't make too much of a fuss about snacks. I mean they forever ask do I want this, do I want that, so when I'm peckish all have to do is nod my head and the snack is provided! No point making too much of a fuss - I'm not demanding 100% of the time (yes I am, just not with snacks at this present moment - its all subject to change)!
SUMMARY OF HOW TO TRAIN YOUR PARENTS AT MEAL TIMES
Some key points for successfully training your parents at meal times, that you need to remember are:
Keep refusing your food until your parents get your eating conditions right - lots of pointing, leading,
more pointing and saying "ah ah ah ah" can work in training them;
Obviously, crying can help;
Persistence is vital as your parents will try to have you live by their rules;
Make your parents think that they are in control - if you eat, they will be happy!
While you are small, try to have to have your own way. It is the only definite time you will get your own way. Older children have told me there will come a time when I will have to do what my parents say and do, but I will resist until that time comes!

Words by: @hopehuggs
Pictures courtesy of Pixabay

Do you have any funny toddler tales or tales from childhood to share?

Click on the coin to join our Discord Chat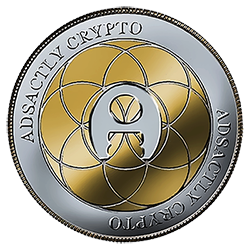 ---
Vote @adsactly-witness for Steem witness! Go to: https://steemit.com/~witnesses
In the bottom of the page type: adsactly-witness and press vote.



Use small letters and no "@" sign. Or, click here to vote directly!
Thank you!

---