Feed Your Mind with Positive Thoughts
Thinking positive means we have to do a serious effort to eliminate the negativity like talking bad to people, looking for one's mistake, and duplicating yourself with others. It can also begin with disgraceful word that will determine the millions words ahead. Okay! Sound unacceptable! It is fine, let me clear it out. I give you a negative word, and I will let you think of this "Bastard" what will it come? One who had done something bad to you even worst. It come from your anger, and by accident, it will rule your mind to produce many bad words that you think they can heal your anger. Are they? Naturally, as human being, the anger is often picked as the final decision to solve the problems. In fact, that is not. We forgot the fact about how the effect of being negative person. What the hell with our acts, we neglected the prosperity of our living, then we try to believe the fact after it was all happened.
Berpikir positif berarti kita harus melakukan upaya serius untuk menghilangkan sifat negatif seperti berbicara buruk kepada orang lain, mencari kesalahan seseorang, dan menduplikasi diri Anda dengan orang lain. Pikiran negatif bisa juga dimulai dengan kata tercela dan akan menentukan jutaan kata selanjutnya. Baiklah! Kedengarannya tidak bisa diterima! Tak mengapa, biarkan saya menjelaskannya sedikit saja. Saya memberi Anda kata negatif, dan saya mengajak Anda untuk berpikir ini "Bajingan" apa yang akan terjadi? Seseorang yang telah melakukan sesuatu yang buruk padamu bahkan terburuk. Kata itu pastinya muncul dari kemarahan Anda, dan secara tidak sengaja, itu akan membuat Anda berpikir untuk menghasilkan banyak kata-kata buruk yang menurut Anda dapat menyembuhkan kemarahan Anda. Benarkah? Secara alami, sebagai manusia, kemarahan sering dipilih sebagai keputusan akhir untuk menyelesaikan masalah. Faktanya, itu tidak. Kita lupa fakta tentang bagaimana efek menjadi orang yang negatif. Apatis! Di luar tindakan tersebut, kita secara tidak langsung telah mengabaikan kebaikan hidup kita, lantas kita pun mencoba mempercayai fakta setelah semuanya terjadi.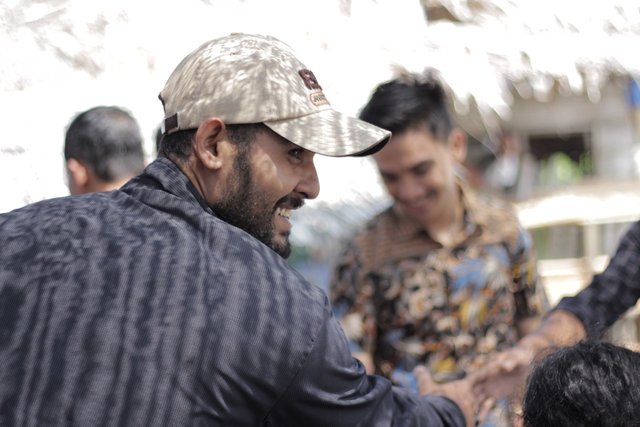 So, it comes to our mind, what makes you successful in life? Being a rich man, a reputable person? Indeed, they are but those will be disgraceful if our mind is full of negativity, and we refuse to accept the positivity that will teach us to be a tough individual in responding situations. It come to you to reveal the real you. By then, you will realize that your life is getting better and you will be an outstanding person. In so doing, we need to reflect the improvement that is prevailed day by day. If your life is stuck, I mean, you have no any improvement you must act immediately to change it or you are losing a lot. All you need to do is to start to feed your mind with positive thoughts. Thinking the bright future will come through your hardship and endeavor. Just start with your thought, every single thing that happens in your life will soon get better.
Jadi, muncul dalam pikiran kita, apa yang membuat Anda sukses dalam hidup? Menjadi orang kaya, orang yang memiliki reputasi baik? Betul, tetapi semua itu akan menjadi tidak baik jika pikiran kita penuh dengan sifat negatif, itulah kenyataannya, cara terbaik yang dapat Anda lakukan untuk pikiran Anda adalah memupuk diri anda dengan pikiran yang baik sehingga kesuksesan anda sempurna. Bagaimana Anda merespon suatu tragedi yang tidak terduga, apa yang anda lakukan? Bisakah anda menghadapi semua kesengsaraan dengan senyuman, senyum ikhlas, jika bisa maka hidup Anda menjadi lebih baik dan Anda akan menjadi orang yang luar biasa. Kemudian, Anda akan melihat hidup itu sempurna bagi Anda. Namun, kita perlu mencerminkan peningkatan yang berlaku dari hari ke hari. Jika hidup Anda macet, maksud saya, Anda tidak memiliki perbaikan apa pun, Anda harus bertindak segera untuk mengubahnya atau Anda kehilangan banyak hal. Yang perlu Anda lakukan adalah mulai memberi makan pikiran Anda dengan pikiran positif. Memikirkan masa depan yang cerah akan datang melalui kesulitan dan usaha Anda. Mulailah dengan pikiran Anda, setiap hal yang terjadi dalam hidup Anda akan segera menjadi lebih baik.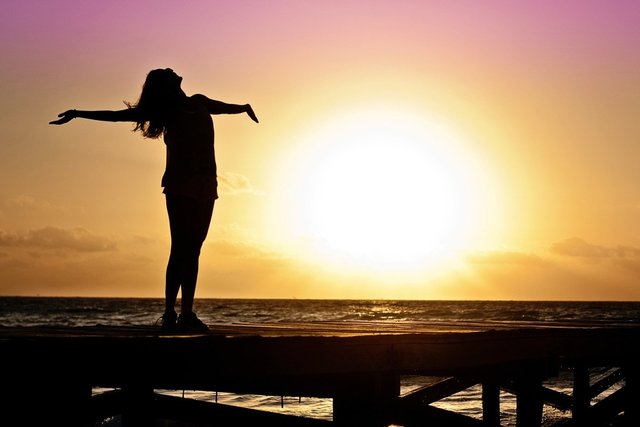 source
It is definitely hard to believe, being a positive thinker is not as easy it said. It takes a maturity of seeing a problem, and how we respond a situation. It takes time to be a just person and be a good learner of the way to transfer the positive energy to our mind. Frankly, we are weak to accept the positivity and most of us learned to do the opposite, we rather learn to feed our thought with negativity almost all the time in our life. That is the fact! Now lets get back to our society. Here, we can find so many varieties of characters that will make you think which one is better. Our parents always told us, blend yourself with a positive person is as the first thing to do if you want to be called a success person. Worst is always there, and having those people around will slowly teach us to turn the negativity into positivity.
Sangat sulit untuk dipercaya, menjadi seorang pemikir positif tidak semudah yang diucapkan. Dibutuhkan kematangan melihat sebuah masalah, dan dalam menanggapi situasi. Butuh waktu untuk menjadi orang yang adil dan menjadi pembelajar yang baik dengan cara mentransfer energi positif ke pikiran kita. Terus terang, kita lemah untuk menerima sikap dan sebagian besar dari kita belajar untuk melakukan yang sebaliknya, kita lebih suka belajar memberi makan pikiran kita dengan hal-hal negatif hampir setiap saat dalam hidup kita. Itu kenyataan! Sekarang mari kembali ke masyarakat kita. Di sini, kita dapat menemukan begitu banyak variasi karakter yang akan membuat Anda berpikir mana yang lebih baik. Orang tua kita, selalu mengingatkan kita, bergaullah dengan orang yang positif adalah langkah pertama yang harus dilakukan jika Anda ingin disebut orang sukses. Jelas, yang terburuk selalu ada, dan dengan memiliki orang-orang positif di sekitar anda, itu akan perlahan-lahan mengajari kita untuk mengubah sifat negatif menjadi sifat positif.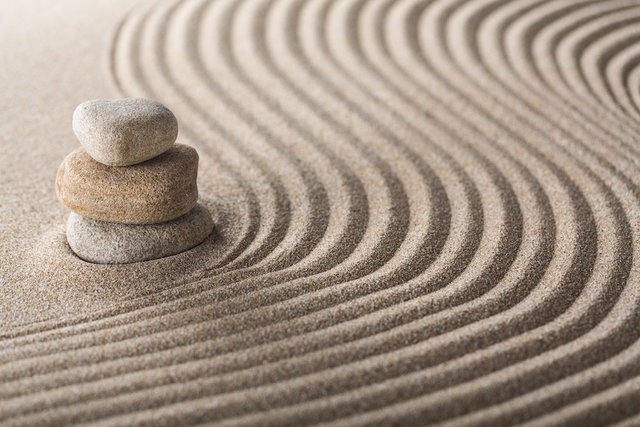 source
We obviously ever heard one saying "You are the ruler of your mind." The remote is all yours. You can switch to any channel do you like. You are the ultimate controller for your own mind. No one can take over the remote unless you give up thinking of what kind are you. Lucky, if you switch to a positive channel that will provide you the positivity but otherwise you switch to the wrong channel, you will fight against your negativity and you know you will lose because your mind is overpowering you. Mind and soul are the true knights of yours. They will conquer you in a blink of eyes. That is why we need to learn to use the remote control of our mind to avoid the negative thoughts that will bother us all the time. We can change it as long as we want to change it. One of the ways that you can be positive thinkers is by thinking you are is yourself, no duplication. Because in those you will be a superior of your thought by always feeding your mind with the positive thought in your lifetime. Then, you will see, life is all about thinking positive! Get it by implementing these life's cores; spiritual, emotional and intellectual. You dont have to believe me :D
Kita jelas pernah mendengar seseorang berkata, "Kamu adalah penguasa pikiranmu." Remot itu milikmu. Anda dapat beralih ke saluran mana pun yang Anda suka. Anda adalah pengendali utama untuk pikiran Anda sendiri. Tidak ada yang bisa mengambil alih kendali remot pikiran Anda kecuali Anda menyerah memikirkan Anda siapa. Beruntung, jika Anda beralih ke saluran positif yang akan memberi Anda kepositifan tetapi sebaliknya Anda beralih ke saluran yang salah, Anda harus berkelahi dengan sifat negatif Anda dan Anda tahu Anda akan kalah karena pikiran Anda menguasai Anda. Pikiran dan jiwa adalah ksatria sejati dalam diri Anda. Mereka akan menaklukkanmu dalam sekejap mata. Itulah mengapa kita perlu belajar menggunakan remote control pikiran kita untuk menghindari pikiran negatif yang akan mengganggu kita sepanjang waktu. Kita dapat mengubahnya selama kita ingin mengubahnya. Salah satu cara agar Anda bisa menjadi pemikir positif adalah dengan berpikir bahwa Anda adalah diri Anda sendiri, tidak ada duplikasi. Karena pada pikiran dan jiwa, Anda adalah superior jika Anda selalu memberi makan pikiran Anda dengan pikiran positif selama hidup Anda. Maka, Anda akan melihat, hidup adalah tentang berpikir positif! Dapatkan dengan menerapkan ketiga kunci ini; spiritual, emosional dan intelektual.