Sticking to the script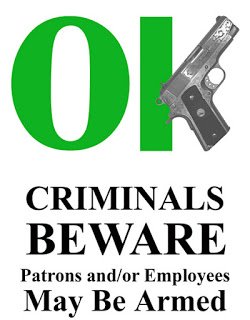 In every publicized and politicized shooting, both sides-- the gun owner rights side and the anti-gun bigot side-- just repeat the same things they always say in response. I include myself in this. There's nothing new to say.
The thing is, when the anti-gun side says the same thing over and over like a recording, what else can you say in response? Each lie is going to elicit the same response it always elicits. For each and every lie, there is a truthful response. I mean, how else can you respond to the claim that the Earth is flat other than by pointing out how you (and they) can know it isn't? You don't start talking about the kinds of cat food you recommend, because it is irrelevant to the topic.
The anti-gun bigots have their list of ways they want you violated. They whip out whichever "solution" they feel fits the situation the best (which sometimes leads to comedy when they pull out the wrong one because of their festering ignorance). 
The "solutions" they demand have always failed in the past. They are failing now. They'll continue to fail into the future each and every time they are tried. That's because they aren't really intended to stop shootings. They are intended to make sure you can't defend yourself from shooters by shooting back. They may even be intended to enslave you.

Their "solutions" certainly work to protect the evil losers who murder. Maybe this is because the shooters are a protected class-- it's probably no coincidence that aggressive monsters (who use weapons-- legislation and guns-- against the innocent) empathize with aggressive monsters (who use weapons-- guns, knives, etc.-- against the innocent). They are birds of a feather. Oh, sure, the murderers are demonized, but only in words. The actions taken in response-- to blame people who didn't do it and look for more ways to hurt them-- speak louder than the disingenuous words.
A "gun-free" zone will only be "gun-free" until some evil loser wants to take a gun in there to kill people. To allow (or require) him to face no opposition is evil.
Kids who have been intentionally kept ignorant of guns-- and the ethical imperative of zero archation-- will get ahold of guns and will likely harm someone. Demanding that kids, therefore, be kept even more ignorant of guns, under threat of punishment, will only make matters worse.
A ban on certain kinds of guns-- based on looks or even on functionality-- will only change the weapons used, not save lives. Do these people really imagine it's less bad to be killed with Gun B than with Gun A... or with Tool C? What kind of stupidity is that?
Background checks will not catch the actual bad guys, but will keep good people who want to obey illegitimate legislation from acquiring the proper tools to defend life, liberty, and property.
Whichever type of weapon is used, it will be presented as too dangerous to allow common people-- anyone who isn't an armed government employee-- to possess. If the weapons weren't dangerous, there would be no point to them. Bad guys respond to danger to their lives and bodily integrity, but not to appeals to their humanity.
You can ignore these anti-gun monsters if you want. Their bad opinions don't affect your rights even a little, but can affect how dangerous it is to exercise your rights. Responding to them probably won't change the course of society as it becomes less and less social and more political. But sometimes you just can't sit quietly while someone is telling lies that are going to hurt people. So, the same old things will be said in response to the same old lies they keep parroting.
-

Thank you for helping support KentForLiberty.com
Get a Time's Up flag or two