Property rights abused, misunderstood
(My Eastern New Mexico News column for April 12, 2017- I am contractually prohibited from posting the entire column anywhere other than the newspaper's site for 30 days. Sorry.)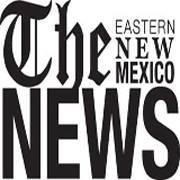 Property rights is a pillar of civilization — a pillar that is crumbling from neglect, abuse, and misunderstanding.
As long as your use of your property doesn't damage other people or their property in a tangible way, it's no one else's business. This applies to trash, vermin, odors and dust, holes, and nuclear waste.
What if your mess won't stay put on your property? What about someone who drains the aquifer?..read the rest...
.
This blog, like all of KentforLiberty.com, is reader supported. Any donations or subscriptions would be GREATLY appreciated! Thank you.