(My Eastern New Mexico News column for May 10, 2017- I am contractually prohibited from posting the entire column anywhere other than the newspaper's site for 30 days. Sorry.)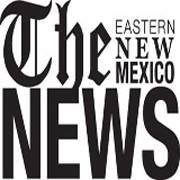 It's 2017, ObamaCare has morphed into TrumpCare, and it's still not about "care". Instead, it's about government controlling a huge segment of the economy, taking away choice, and robbing people to pay for things they may not want. Government has no business meddling in medicine.
People are also still arguing over whether health care is a right. All rights concern what others have no right to do to you, not what others owe you. For example: no one has a right to forbid you to own and carry a gun-- to "keep and bear arms"-- but you have no right to demand someone give you a gun to "keep and bear"...read the rest...
.
This blog, like all of KentforLiberty.com, is reader supported. Any donations or subscriptions would be GREATLY appreciated! Thank you.