Pain, Kratom, and the State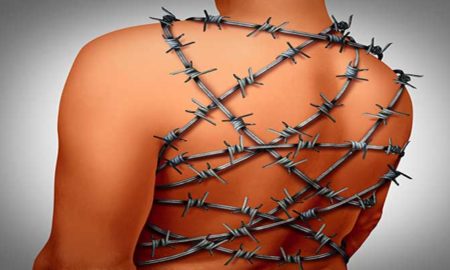 The government is interfering so much with paternalistic protectionism over our own bodies that it is forcing some people to be prisoners to conditions that could be ameliorated based upon their own cost/benefit analysis. Okay, that was a lot of words, what do I mean. I offer myself as a study. About twenty years ago I started having periodic severe lower back problems. I had not been in an accident nor suffered any other kind of injury, but the pain appeared nonetheless and was ruthless in its constant unrelenting presence for long stretches of time. Most people can take even greater levels of pain for short periods of time, but there is something wearing and soul-destroying about pain that Just. Won't. Stop. Fortunately for me, it was periodic, but for the weeks or months that it was going on, life was not pleasant. The most innocent of movements could send me shrieking and crying. I was eventually diagnosed with spinal stenosis and resultant permanent nerve damage. When needed, the pain was managed by long-term use of Vicodin. I went on and off it as needed for about a decade or so. Perhaps I simply do not have the genetic component for addiction but that was never an issue whatsoever, and I had peace of mind that I would not have to fear a future of pain.
Enter the state with its rampaging campaign against opioids creating unknown victims of the chronic pain sufferers that now had to beg and plead and disrupt their lives to simply be granted the right (if it pleaseth the crown) to relieve their pain. It is my own business if I want to risk addiction, or liver damage, or shortened life span, or growing a tail, or whatever the side effects may be as long as I am not hurting anyone else. Thus began my years of fear. When would the pain return? What would I do? I had some short episodes that I had to deal with and thus began the time and money wasting ping pong between psychical therapy (didn't help), acupuncture (didn't help), chiropractic (didn't help), cannabis (didn't help), and back injections (helped but could only be done every so often, carried a huge deductible, and involved going under anesthesia). The last time I requested a prescription, I had to go to a special clinic, and… get this… pee in a cup to prove I wasn't using marijuana … in Colorado. The utter insanity and roadblocks were maddening, dehumanizing, and tiring (and no, I don't use).
About a year ago, I heard about Kratom from friends on the Internet. I was skeptical. After trying every single cannabis-related solution and feeling like the one person in the world for which weed was not the Miracle Cure for Everything ™, I didn't want to get back on the merry-go-round of spending way too much money trying every possible variation of Kratom only to once again be disappointed. But finally I did try it, and it has been nothing short of a miracle for me. It relieves my pain when needed, and I know it will be there and does not negatively impact my very busy and productive life. But of course, the state wants to ruin this too, and my only thought is WHAT GIVES THEM THE RIGHT? I'm salty on behalf of myself and the thousands upon thousands of us who live in, or in fear of, chronic pain. It should be my choice what risks to accept, including addiction. While I have not experienced that downside, I repeat something I read in an old LP News about this very subject from another chronic sufferer: I would rather live with a monkey on my back rather than a dragon eating into my spine. And that should be my choice, and my choice alone. As it should be yours.