Don't Disparage the "Libertarian Debate Clubs", They're Valuable...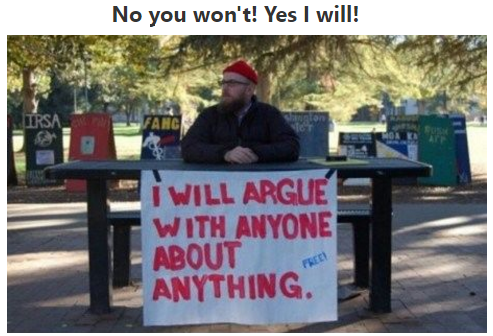 There are some that disparage the libertarian "debate club"; but without it we would have never progressed beyond god-kings nor discovered the non-aggression principle.
And if we give it up now we give up our immune system to new bad ideas that come along like net-taxpayer-state-border force, and libertarian thought leaders backsliding into ends justify the evil means pragmatism like Molyneux and the Libertarian Socialist Caucus.
Embrace the debate club!
Its the purifying fire that makes libertarians better. We could do a better job of not immediately witch hunting and personally disparaging people that disagree on something for sure. But sacrificing the exact thing that wrought our refined ethics on the alter of political efficacy is the worst idea.
One that I would be happy to debate you on. ;D