120 - Anarchy Toward with Jessica Green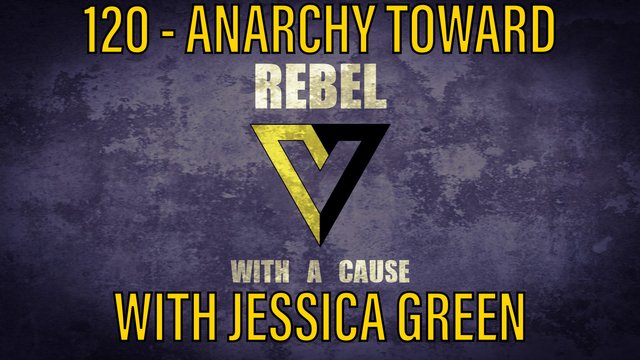 https://anchor.fm/rebelwithacause/episodes/120---Anarchy-Toward-with-Jessica-Green-ebos5p
Jessica Green came on the show to talk about prepping and her journey from being a Bernie supporter to an anarchist.
GUEST LINKS:
https://twitter.com/AnarchyToward
https://anchor.fm/jessica-green-show
ASK ME ANYTHING:
https://anchor.fm/rebelwithacause/message
PLEASE SUBSCRIBE, RATE, AND REVIEW!
It is the best way to get this podcast up the rankings and inside new earholes!
https://libertypodcastranker.com/
SUPPORT:
https://teespring.com/stores/rebel-with-a-cause-podcast
https://paypal.me/RebelWithACauseShow
https://www.patreon.com/RebelWithACause
https://www.subscribestar.com/rebel-with-a-cause-podcast
https://cash.app/$RebelWithACausePod
https://flote.app/rebelwithacause