118 - How About Them Apples with Rollo McFloogle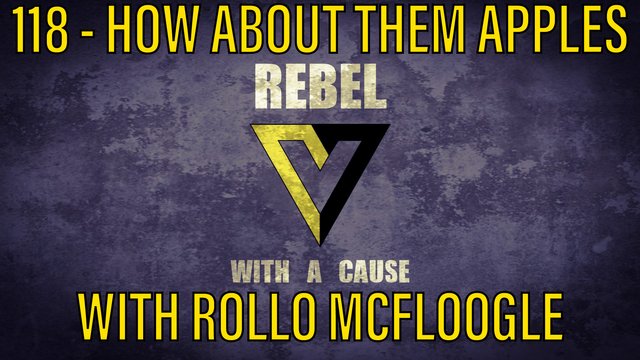 https://anchor.fm/rebelwithacause/episodes/118---How-About-Them-Apples-with-Rollo-McFloogle-ebc5h9
Published on: March 09, 2020 at 5:00 AM
Rollo joins the show to talk about his Killeen, Texas misadventure after Chillderburg One. We then talk about apples and education. APPLES!
GUEST LINKS:
ASK ME ANYTHING:
https://anchor.fm/rebelwithacause/message
PLEASE SUBSCRIBE, RATE, AND REVIEW!
It is the best way to get this podcast up the rankings and inside new earholes!
https://libertypodcastranker.com/
SUPPORT:
https://teespring.com/stores/rebel-with-a-cause-podcast
https://paypal.me/RebelWithACauseShow
https://bitbacker.io/user/rebelwithacausepodcast/
https://www.patreon.com/RebelWithACause
https://www.subscribestar.com/rebel-with-a-cause-podcast
https://cash.app/$RebelWithACausePod