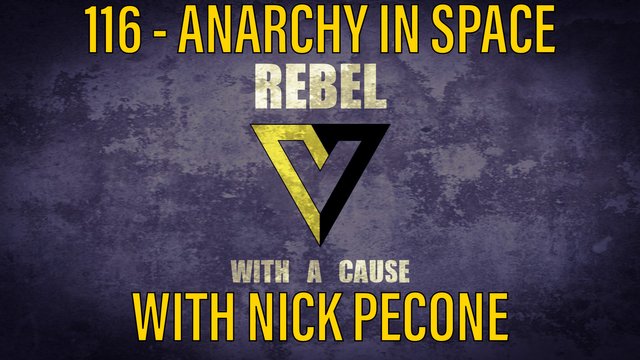 https://anchor.fm/rebelwithacause/episodes/116---Anarchy-in-Space-eb1prp
Published on: February 24, 2020 at 11:58 AM
I'm a little under the weather this week, but I had already got a bonus episode in the can with Nicky P of the Peace Freqs podcast. We talk about the first episodes of the show "The Expanse".
GUEST LINKS:
ASK ME ANYTHING:
https://anchor.fm/rebelwithacause/message
PLEASE SUBSCRIBE, RATE, AND REVIEW!
It is the best way to get this podcast up the rankings and inside new earholes!
https://libertypodcastranker.com/
SUPPORT:
https://teespring.com/stores/rebel-with-a-cause-podcast
https://paypal.me/RebelWithACauseShow
https://bitbacker.io/user/rebelwithacausepodcast/
https://www.patreon.com/RebelWithACause
https://www.subscribestar.com/rebel-with-a-cause-podcast
https://cash.app/$RebelWithACausePod