109 - A Gaslit Hour with Dexter De La Paz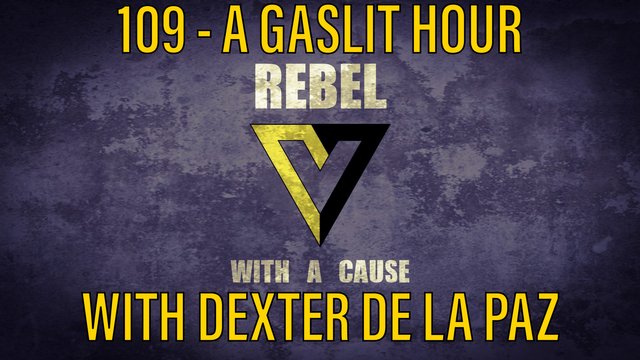 https://anchor.fm/rebelwithacause/episodes/109---A-Gaslit-Hour-with-Dexter-De-La-Paz-ea0mbh
Dexter may have taken the second spot in my poll, but he's number one in our hearts. In this hour, we covered a wide swath of conspiracies, both old and new.
Guest Links:
https://www.paypal.com/paypalme2/DogmanResearch?locale.x=en_US
https://twitter.com/DogmanRespecter
https://thegaslighthour.libsyn.com/
ASK ME ANYTHING:
https://anchor.fm/rebelwithacause/message
PLEASE SUBSCRIBE, RATE, AND REVIEW!
It is the best way to get this podcast up the rankings and inside new earholes!
https://libertypodcastranker.com/
SUPPORT:
https://teespring.com/stores/rebel-with-a-cause-podcast (Use the promo code "FREESHIP" at check out and get free shipping on all US orders!)
https://paypal.me/RebelWithACauseShow
https://bitbacker.io/user/rebelwithacausepodcast/
https://www.patreon.com/RebelWithACause
https://www.subscribestar.com/rebel-with-a-cause-podcast
https://cash.app/$RebelWithACausePod