106 - Barely Scratching The Surface with Donnie Gebert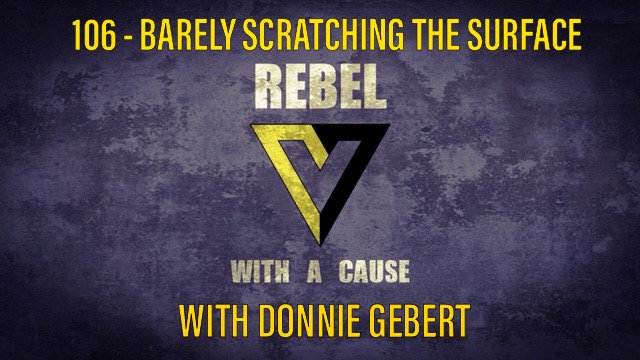 https://anchor.fm/rebelwithacause/episodes/106---Barely-Scratching-The-Surface-with-Donnie-Gebert-e9eh4h
Donnie Gebert asked to be on the show and it just so happened he was in Dallas. I can't tell you how exciting it was to have him "in-studio" and talk face to face. Donnie has been a guest on other podcasts, most notably Bob Murphy. It was that episode that I knew Donnie would be a great guest to have on. We talked about everything from history to his book, and a lot in between.
LINKS:
https://www.thenullhypothesisofpolitics.com/
https://twitter.com/Direct_Republic
ASK ME ANYTHING:
https://anchor.fm/rebelwithacause/message
PLEASE SUBSCRIBE, RATE, AND REVIEW!
It is the best way to get this podcast up the rankings and inside new earholes!
https://libertypodcastranker.com/
SUPPORT:
https://teespring.com/stores/rebel-with-a-cause-podcast (Use the promo code "FREESHIP" at check out and get free shipping on all US orders!)
https://paypal.me/RebelWithACauseShow
https://bitbacker.io/user/rebelwithacausepodcast/
https://www.patreon.com/RebelWithACause
https://www.subscribestar.com/rebel-with-a-cause-podcast