104 - Conspiracies and Cocktails with Monica Perez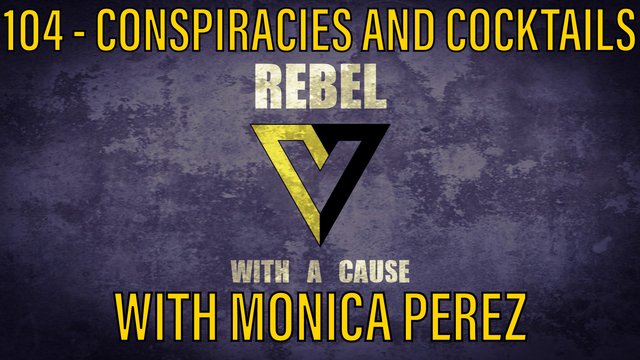 https://anchor.fm/rebelwithacause/episodes/104---Conspiracies-and-Cocktails-with-Monica-Perez-e970vo
Published on: November 27, 2019 at 5:00 AM
My longest episode! Monica joined me for two hours to talk about what they aren't talking about in the news. She has her own show on WSB in Atlanta, Georgia and her daily podcast "The Propaganda Report".
GUEST LINKS:
https://propagandareport.libsyn.com/
https://www.wsbradio.com/monicaperez/
ASK ME ANYTHING:
https://anchor.fm/rebelwithacause/mes...
PLEASE SUBSCRIBE, RATE, AND REVIEW!
It is the best way to get this podcast up the rankings and inside new earholes!
SUPPORT:
https://teespring.com/stores/rebel-wi...
https://paypal.me/RebelWithACauseShow
https://bitbacker.io/user/rebelwithac...
https://www.patreon.com/RebelWithACause
https://www.subscribestar.com/rebel-w...