LEXIT - Frontier for M&A Transactions
INTRODUCTION
It's becoming a law that 80% of business fail within the first five years of starting. When such business fails, the idea, experience and human capital dies with them. This occurs almost in all area of the world and it's becoming a law that if u survive your first 5 years you can survive all challenges. Let's see some of this challenges faced by this early organisation:
Lack of experience
lack of well withal and so on.
LEXIT is a platform using the blockchain technology to bring solution to business that fails at early stage of starting. LEXIT aimed at restructuring the Mergers and Acquisitions (M&A) which provides organisations - small and large an opportunity for faster growth by cutting off intermediaries involved in the process of merging examples are the corporate lawyers, investment bankers, financial advisors and appraiser. These intermediaries comes with high cost which could be use to better the business and increase it's capital.
Another problem solved by LEXIT is the difficulty in finding a buyer or suitable merger that will be able to revive the dying organisation.
WHY CHOOSE LEXIT?
LEXIT is bringing effectiveness and liquidity to the M&A transaction, in a secured platform.
When we talk of ecosystem we are talking of those things that make up a system.
LEXIT is made up of the MARKET and DEAL ROOM
MARKET
A Market is where exchange of goods and services is been carried out for the basis of profit. LEXIT'S market consist of lists of sellers of any kind who have created auction for their companies or IP.
Buyers and sellers can obtain support from
LEXIT's platform experts. In addition, LEXIT explore ways to incorporate artificial intelligence that evaluates patterns in IP. This will help provide automated information about a listing's potential value. After the seller accepts a buy offer, the transaction goes to the Deal Room.

DEAL ROOM
During M&A transactions, the larger companies do have the upper hand over the seller, but LEXIT deal room will give a secure and an equal platform for seller and buyers, using policy that will be of a greater advantage to the buyers. The access to each Deal Room will be tightly controlled, open
only to the relevant buyer, seller, and selected experts.
Since, transactions going on in the deal room are to be kept secret and secure, LEXIT is using the blockchain technology to ensure security and privacy
Note that: Traditional M&A transaction can take up to two years from start to finish while purchase agreements on LEXIT can be finalized and signed within 12 weeks.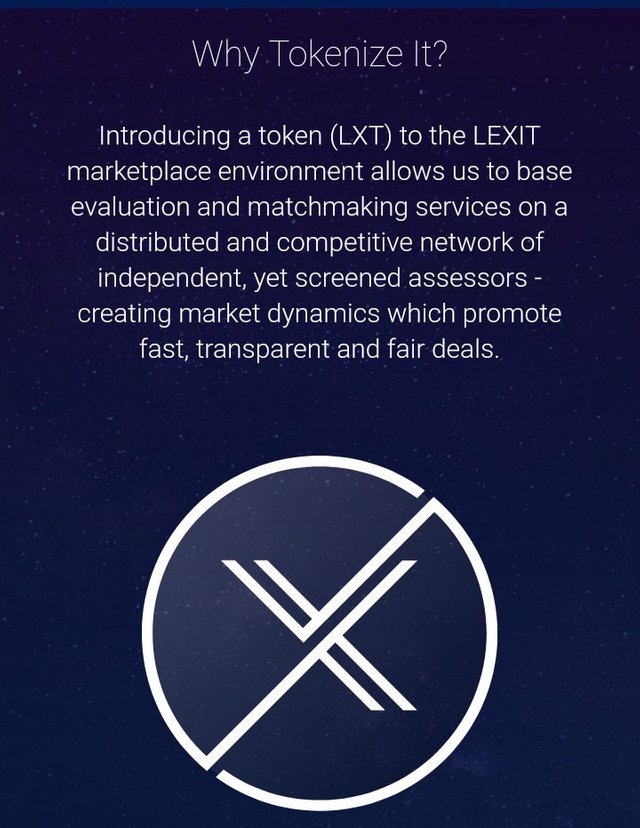 LEXIT introducing it's token to ensure ecosystem alignment on the LEXIT platform.
This token was introduced because, of features like listings, ratings, and sharing of revenue among users. Escrow payments, rapid settlements, and cross-jurisdictional transactions between non-acquainted parties use smart contract technology to ensure a secure, trustless environment that can support the high transaction volumes anticipated.
PARTNERS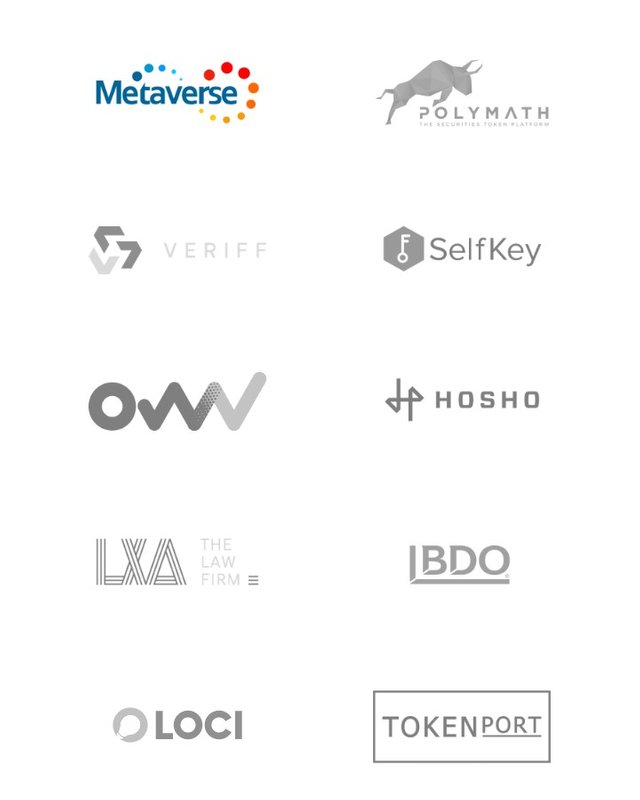 FOR MORE INFORMATION:
LEXIT website
LEXIT telegram
LEXIT twitter
LEXIT linkedin
LEXIT facebook
LEXIT bitcointalk
LEXIT whitepaper
LEXIT reddit
Author: uraniumdavid
Bitcointalk profile: https://bitcointalk.org/index.php?action=profile
LEXITco2018