BOOM!!!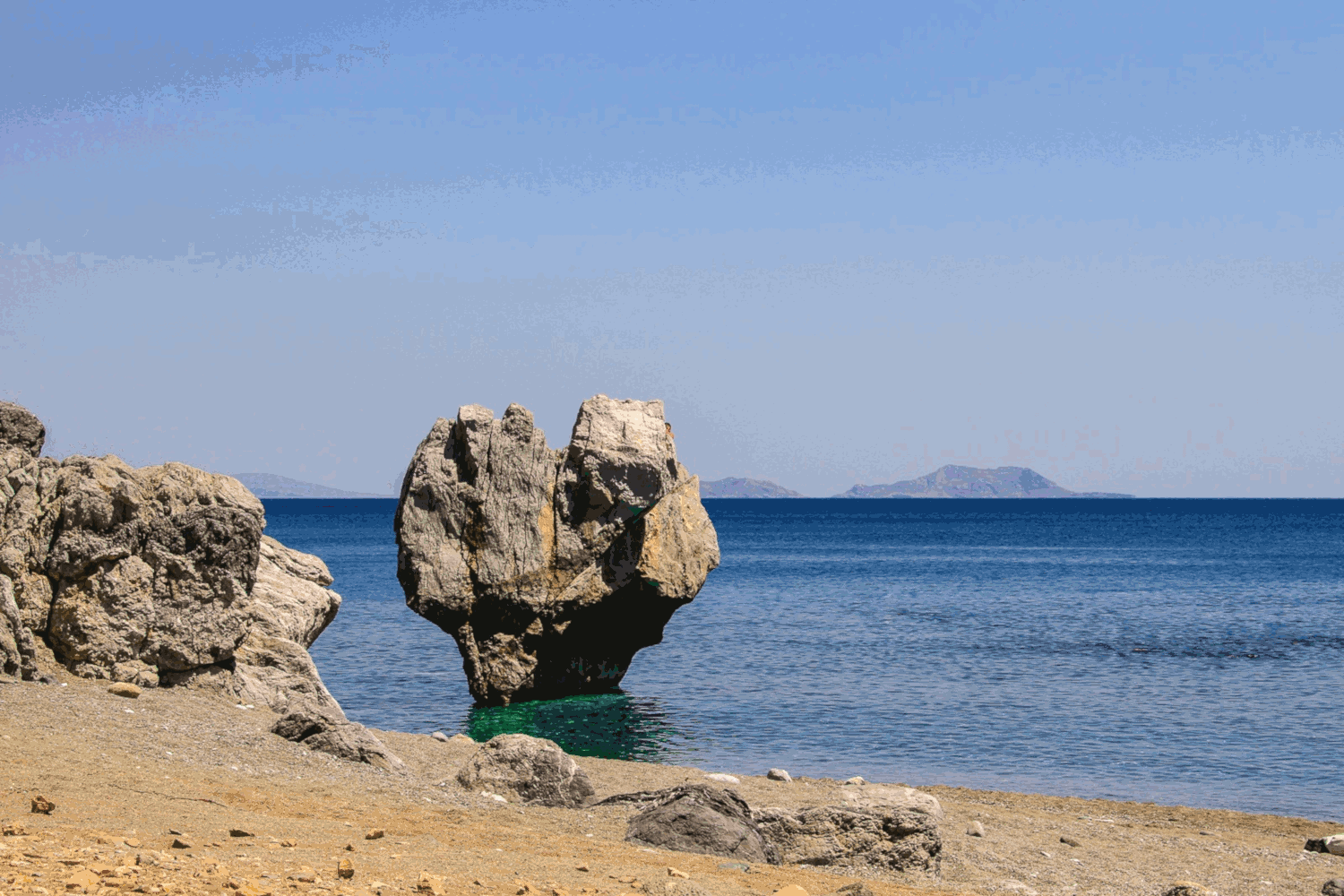 ---
---
What???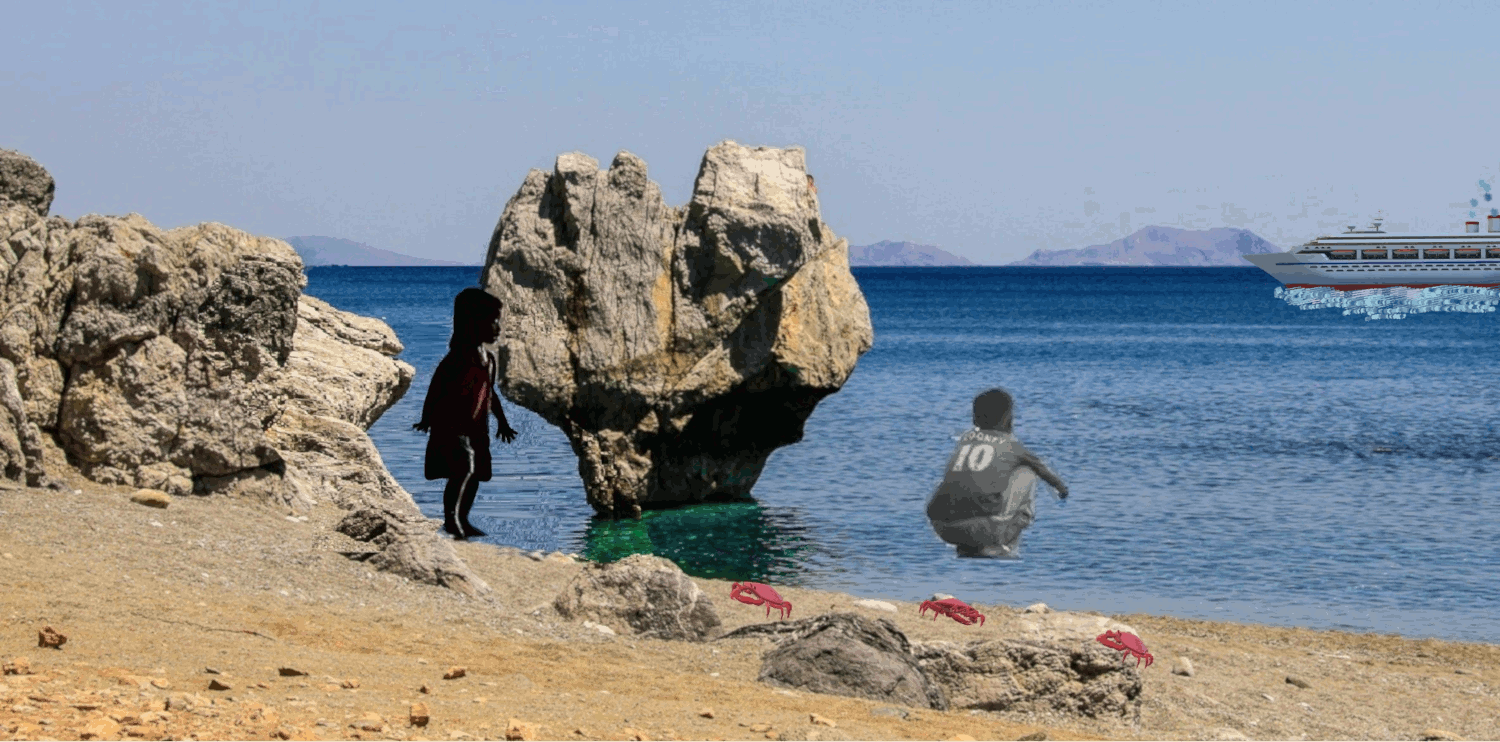 ---
---
These two GIFs constitute my personal homage to @shaka's #letsmakeacollage contest. The contest is going into a brief (I hope) hiatus for the summer. In this blog I will try to describe what the contest has meant to me.
A couple of years ago I observed a milestone: three score and ten years on earth. The fullness of that time has given me the ability to appreciate joy in simple things. For the past several months, @shaka's contest has been one of those.
I've never been 'good' at art. That is, I can't get my hands to produce what my mind vividly imagines. This is not the case when I write. While I'll never garner a Booker or Pulitzer, usually I can bend words to my intention. And so @shaka's contest, which is a forum for both image manipulation and imaginative expression, is a special kind of gift. It allows me to exercise those creative faculties that are not verbal, but come from a different place. It allows me to train my hands to coordinate with my brain in a very particular way.
I don't want to get too nerdy, but this kind of activity is really good for the brain, the psyche, and for longevity.
So, thank you, @shaka, for the many gifts your contest gives me. And thank you, everyone who participates. Each week I'm inspired by your enthusiasm, your sense of community and your gracious acknowledgment of every effort.
Have the most wonderful summer, @shaka. Perhaps you'll post brilliant photos of whatever it is you're doing, wherever it is you're going. These photo essays are also great fun. They are virtual journeys for all of us.
Now for my entries in this weeks contest. I've already been wowed by some of what I've seen from other participants. You really do have to go over to @shaka's blog. You will be struck by the quality of the work.
---
The Original Photo, by @shaka
---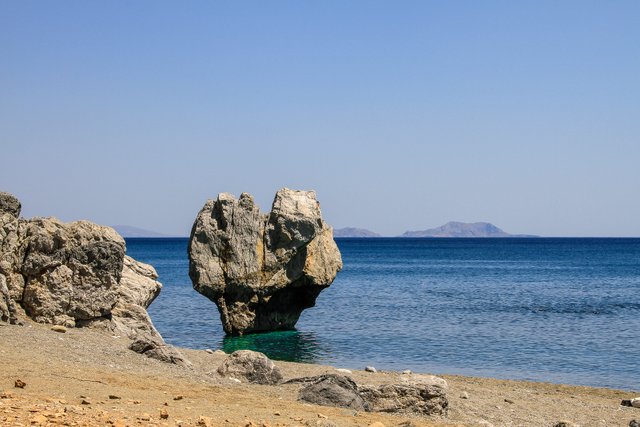 ---
A review of contest scheme: @shaka offers a photo and he invites everyone on the Steemit platform to make a collage from this raw material. Each element in the collage has to be free of copyright.
---
---
---
BOOM!
The idea for BOOM came to me right away. I could see the large boulder opening and emitting volcanic fire and smoke. Then I thought that perhaps material might come to the rock and be consumed. My mind wandered to the magnetosphere and the vulnerability of earth without the protection of this invisible shield. The planet would be bombarded by objects, large and small, from outer space.
Hence, BOOM!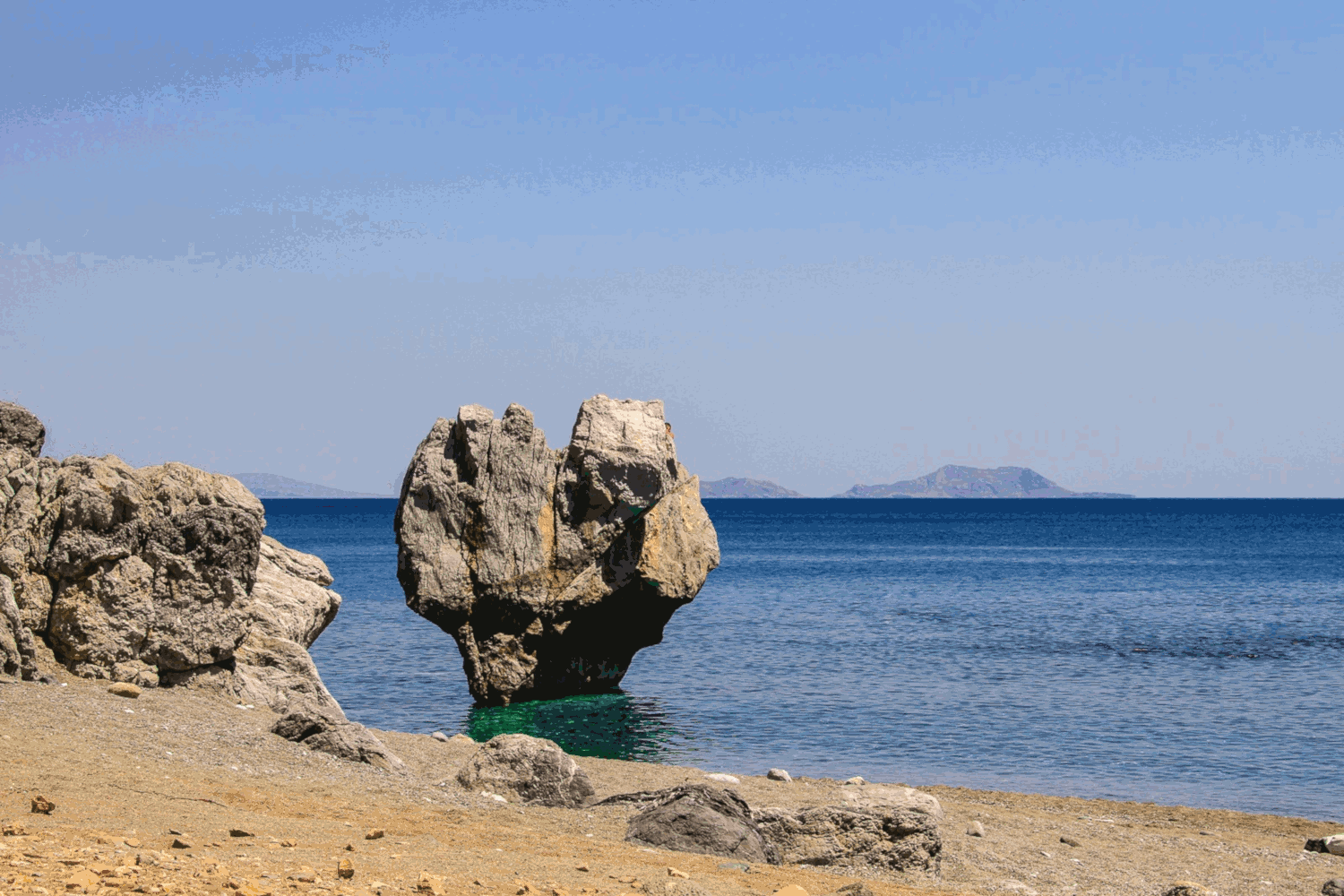 The extraterrestrial objects and orange flash came from Paint 3D. Special effects--lighting and frosty covering on surfaces--created with GIMP. There were many iteration of this idea before I got the impression I wanted.
This was one 'failure':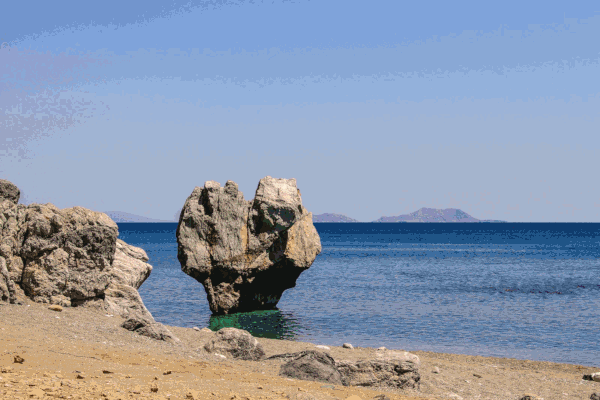 ---
---
WHAT???
Blame this collage on the little girl in the picture. As soon as I saw her on Pixabay, I was captivated. She was so expressive. Very hard, though, to insert her in @shaka's picture. Literally, between a rock and a hard place :)
The little boy in my picture was actually fishing on Pixabay.
Crabs and the ship came from Paint 3D. Special effects courtesy of GIMP. Again, there were many iterations of this idea :) Here's the last one that was rejected: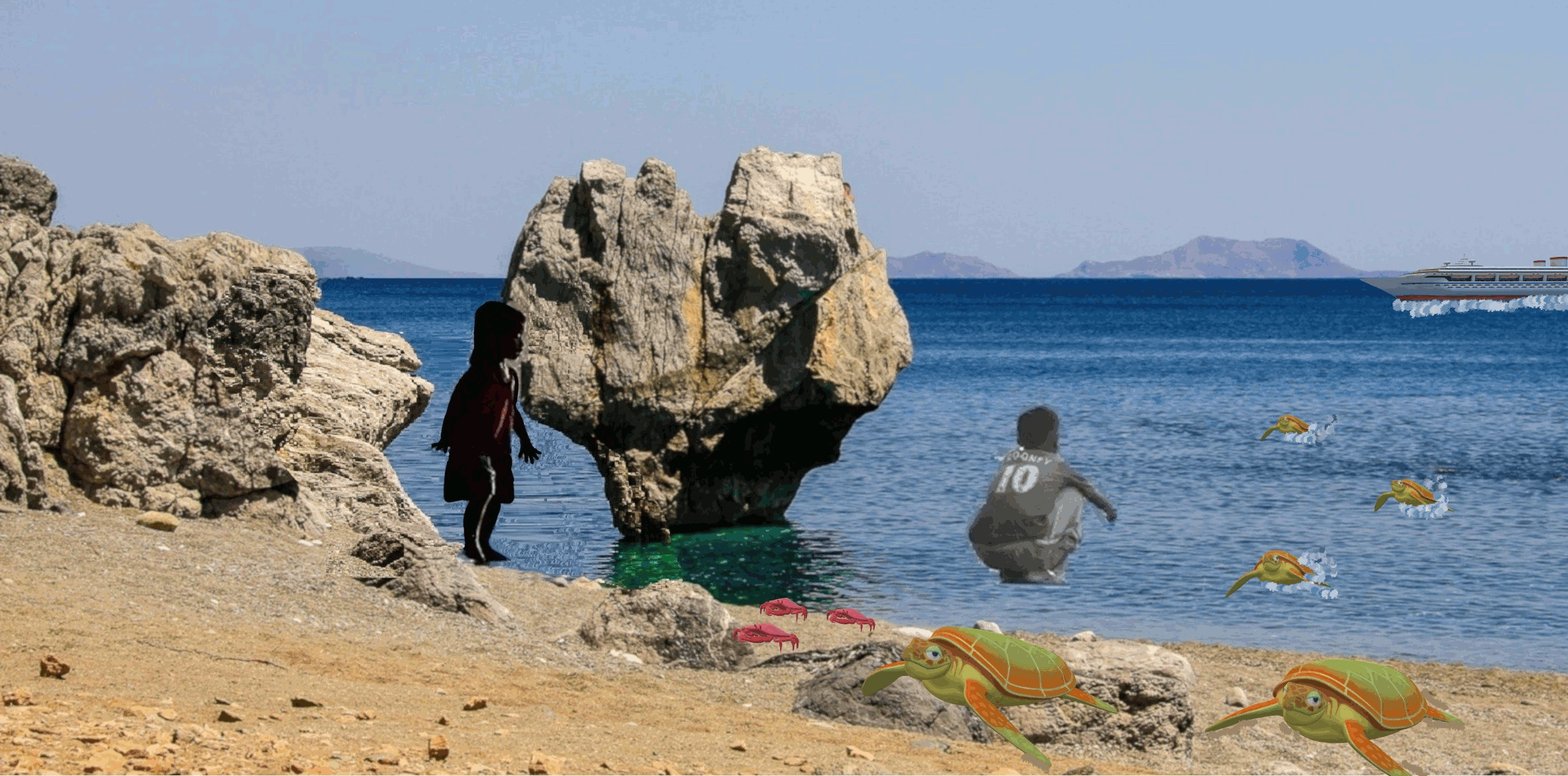 ---
Good luck to everyone who participates in the contest. And once again, thank you, @shaka.
---